Rackware is a relatively new software company founded in 2009 which I discovered recently. They also took a place as a sponsor on our website. Check out Rackware website for further info if DR is your interest.
They provide software system called Rackware Management Module – RMM which can be used as DR scenario from any platform to any platform. In fact the system does much more and it's really interesting.
The Rackware system is not limited to virtualized environments only like VMware or Microsoft Hyper-V but it has rather an OS approach. It can image the source system and copy this image to the DR site where it is synced on regular basis. If disaster occurs on the primary site, instances are wakened up at the remote site.
There is many DR systems for virtualized environments with or without orchestration and fail-over automation out there, where some of them do very good job fob. One of them is for example Zerto which can act per-VM (or per group of VM) basis do a fail-over with automatic fail-back. Also no need to introduce VMware SRM which can leverage built-in vSphere replication.
Physical2Cloud, Cloud2Cloud or Cloud2Physical
But what if my company has still physical servers with local storage only and if those servers can't be virtualized for the moment, but those servers need some kind of DR scenario? Of what if my company has mixed environment with vCloud air as DR for virtual infrastructure, but nothing for the physical hosts. In this case Rackware scenario could be implemented.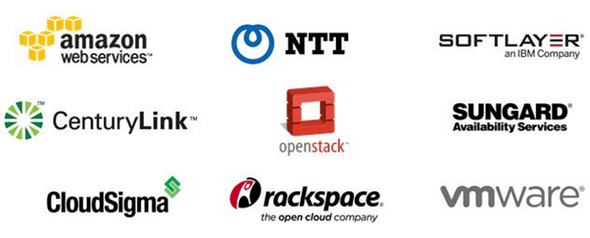 Rackware supports many cloud systems as a destination and its often used as migration to the cloud with very small downtime as onboarding (moving workloads between datacenters) or autoparking associating a policy which governs the operations.
But to understand on how it works one must start with a discovery phase, where the system is scanned (agent-less aproach) first from the OS perspective, then from the network perspective (IPs, open ports…) and then also from the application depencency perspective. This allows RMM to clone entire environments – servers, network, load balancers, DHCP and routing across data centers.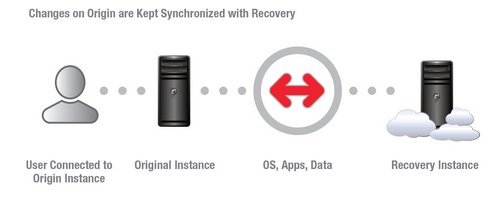 Once the scan process is done, the production system is copied (cloned) to an internal database (second phase) stored on RMM. It's an exact copy, but as we already know what's installed in the server, which applications, drivers, add-ons, hardware management tools etc, etc… The goal is to have all those informations striped out of the image so the image itself can be copied to the remote site where it will be applied to new instances.
At the cloud datacenter (or a simple remote site), where it's synchronized on regular basis those images are ready to be waken up in case of disaster event on the primary site. We could possibly imagine any type of infrastructure at the remote site: VMware, hyper-v, physical….
The synchronization between the source and destination is on per-system basis, but it's possible to import from file if you have many systems to clone migrate.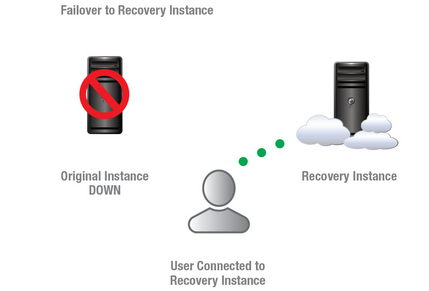 Synchronization schedule is customizable and on Windows systems a VSS is used whether on Linux systems a scopy When the original site is back the RMM syncs back the changes and fails back to the primary site.

I have seen a demo of the system few days back and I was quite impressed by the speed of the discovery module and the overall architecture. I shall be access a lab environment soon to bring more information about how does the system operates and what's the requirements and gotchas.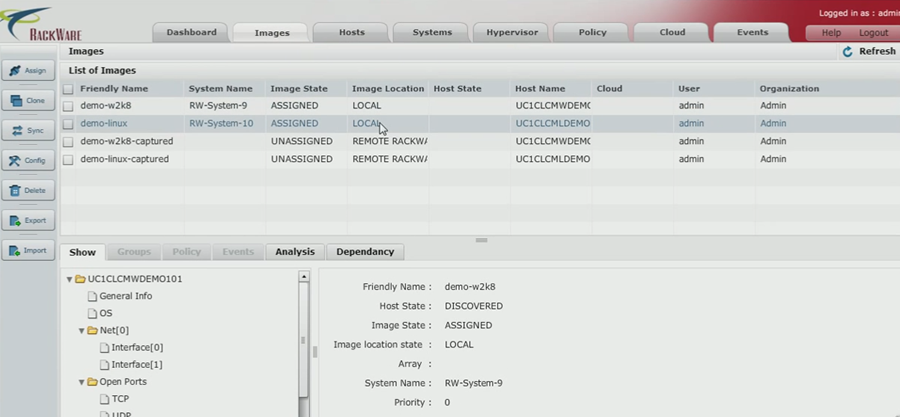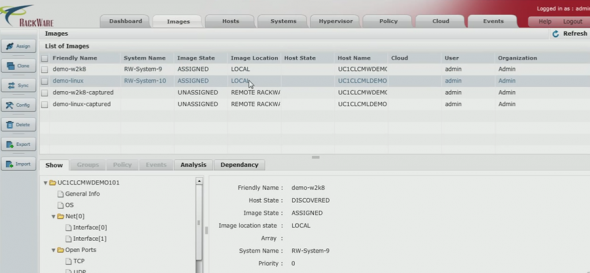 As for now I see that the product has 4 phases:
Phase 1 – Discovery phase (agentless aproach to the system)
Phase2 – Copy of the system to an image
Phase3 – creation of the bridge to the destination
So its possible to do those types of migration with support of different types of cloud (AWS, Rackspace, Softlayer, SunGard, CloudSigma, Ntt, Centurylink):
Pysical2Cloud
Cloud2Cloud
Cloud2Physical
I'll be able to experience a remote lab connection so once I know more, I'll share. As for now I see it as a robust solution which does not uses agents to capture the source images. It can protect Windows or Linux systems. I'm sure that there is some learning curve to get use to the console and the different possibilities of the product.
Source: Rackware Website for more information.