There is a lot of backup solutions for the virtual environment such as VMware vSphere or Microsoft Hyper-V, but not all provide a possibility to backup Physical Servers as well. In this post, I will list some of them which I know, but it will be no mean an exhaustive and detailed feature-listing of backup solutions. No, this post with title Top 5 Backup Solutions for Physical Servers is only a high overview post of different backup solutions that exist and list some of their features.
This will be no exhaustive listing, not all-compare-all. We know that comparing "eggs with eggs" isn't always possible and that some features that are usually "must-have" today might not be required a few years later.
In this post, I will list some of the backup solutions which are able to backup physical systems. Laptops or servers, or both. For an enterprise admin, this is an ideal solution – a single console to back up them all.
The listing does not have a preference and it's not sorted in any way…. Let's start with the most recent one I know that has added this feature….
Nakivo Backup and Replication
Nakivo isn't new to the data center market anymore. They grew up. Since the beginning, they haven't changed. They still have the top-notch web-based html5 UI which is very fast and responsive. And they just keep adding new features with every release.
You can back up Windows servers including the data of applications such as Microsoft Exchange, SQL, Active Directory, SharePoint, Oracle and others; recover individual files and objects; improve performance with Network Acceleration; save storage space with global deduplication and compression.
Incremental, application-aware backup
Global data deduplication and compression
Instant recovery of files and application objects
Physical to Virtual: recover to VMware and Hyper-V VMs
Backup copy offsite and to public clouds
Secure backup with AES-256 encryption
Small footprint, variety of deployment options
Ransomware-Proof Backups with Amazon S3 Object Lock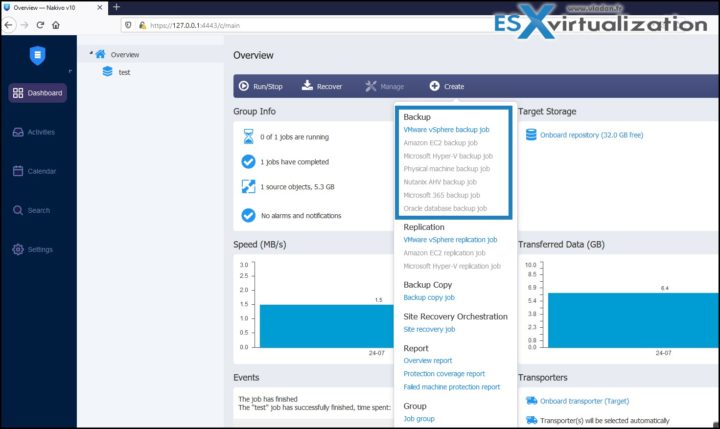 Company website: Nakivo
Veeam Backup and Replication
Who does not know Veeam? It's been over a decade that I cover their products and their evolution. Wonderfull guys and gals, great people with solid software which "Just works". Veeam is one of the most used backup software for virtualization infrastructures and workloads. However, the company's strategy is to innovate and provide backup also for physical servers (workstation, laptops, and servers).
Synthetic full backups –  Eliminate the need for a periodic full Windows Server backup by creating forever-incremental backups that save time and storage
Application-aware processing –  Create application-consistent backups with advanced application-aware processing (including transaction log truncation
Application-item recovery – Use Veeam Explorers for Microsoft Active Directory, Exchange, SharePoint, SQL Server and Oracle to restore application items directly from backup files
Instant recovery to Microsoft Hyper-V VM –  Quickly restore service to users by starting a VM directly from an agent backup file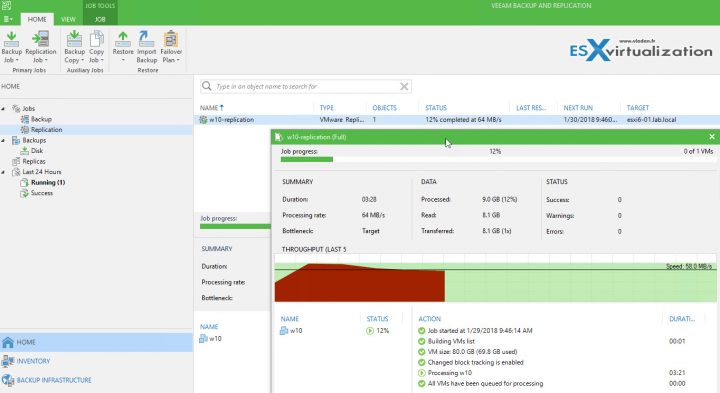 Company website: Veeam
Altaro Backup Software
Back up and restore physical servers with Altaro Physical server backup. Back up your physical servers and restore them to a virtual environment (as a virtual disk or a virtual machine running on a Hyper-V hypervisor). Run the solution on the physical server you wish to back up and create your backup schedule. Manage it through a user-friendly local management console.
Backup for physical servers – Through this freeware physical to a virtual backup solution (P2V), you can protect a physical server machine and restore the content in virtual format. You can back up physical servers running Windows Server OS to a local disk, removable disk or network path.
Backup schedule – Set up one or more backup schedules according to your requirements.
Restoring your backups – It is quick and easy to restore the backed-up servers as a virtual machine (VM) on a Hyper-V host or as virtual disks (VHDXs).

Video:
Company Website: Altaro
Vembu BDR Suite
Vembu comes to the virtualization market from the Service providers market.
Vembu Image backup can backup the entire disk image of Windows Servers, Desktops, and Laptops including operating systems, applications, and files. If your system crashes or to get hit by a virus or malware, Bare-metal Recovery (BMR) helps to recover the backed up Windows machines into the same or different hardware.
You can also use  Vembu ImageBackup to migrate the Windows Servers and Workstations from the physical environment to VMware or Hyper-V environment (P2V).
Quick VM Recovery to ensure business continuity
Instant File level Recovery for windows server backups
CBT Driver for high performance incremental backups
VembuHIVE, an in-house File System for efficient backup storage
Backup Windows Servers with pass-through disks
Supports MBR and GPT disks greater than 2TB
Application-aware technology for consistent application Backups
Automated Backup verification
Flexible & Configurable Retention Policies
Bare-metal Recovery by using Vembu Recovery CD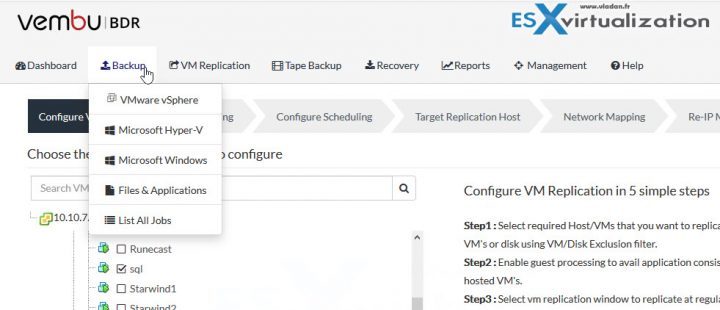 Company website: Vembu Technologies
Iperius Backup
Iperius Backup allows you to make a very powerful and important backup type, the drive image backup. With this backup type, you can create an image of the whole disk, and restore your computer or server in minutes, without having to reinstall the operating system or programs.
Features:
Disk cloning
Drive image compatible with Windows Backup
Iperius Drive Image: hard drive cloning, P2V, instant restore
Creation of recovery disk (Iperius Recovery Environment®)
Automatic upload to FTP, S3 and Cloud
Restore of individual files
Restore to dissimilar hardware (HIR)
Bare-metal restore
Possibility to keep several disk images
Windows Image Backup: Incremental backup (block-level backup)
Drive image directly on the network, even on NAS devices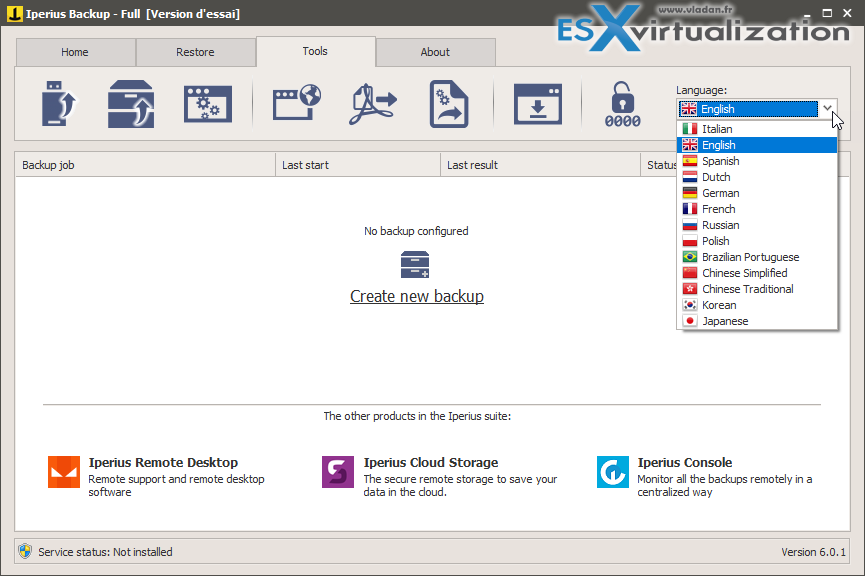 Update: New in latest release: Restore of Individual Files from Backup
Company website: Iperius Backup
Final Words
There is probably more physical server backup software out there. In this post Top 5 Backup Solutions for Physical Servers we have covered 5 of them which we are currently using, have used, or planning to use. Feel free to add your favorite backup solution to the list by adding your comment.
If you feel that this content isn't what you expecting, feel free to suggest a topic we should cover or send us your guest post -:).
More from ESX Virtualization
Stay tuned through RSS, and social media channels (Twitter, FB, YouTube)