This came as a very good news for me this morning as I just received a good news from VMware Certification about my VCAP5-DCA exam score report! Passed. This completes my second VCAP exam – VCAP5-DCD which I passed during my Lisboa's stay in November last year.
This was my second attempt for the VCAP5-DCA exam and I have already wrote about some tips in my failed attempt too. Even if the experience can be frustrating for some, in my case I privileged to keep the learning experience. In each attempt you do, there is alwas something to learn. That was the case for my both VCAPs.
There is no way that some should be ashamed not to pass on first attempt as a VCAP exams are sometimes have technical problems and a really good knowledge is necessary. Combining those two with good learning material and nested lab, you can only succeed.

In my case, as I already wrote about what's I've been using for the VCAP5-DCA I can only say that better you know your stuff, bigger the chances are that you succeed. If I had to highlight a document which has a very good technical level and provides all you neeed for the learning, I would probably choose the VCAP study guide I wrote about in this post Free VCP-DCV and VCAP-DCA Study Guides. But it's a combination of multiple elements – Lab time, study guide and learning videos which in my case has helped for the pass.

To pass this VCAP5-DCA exam I went back to sunny Barcelona. Yes the one you know from both VMworlds (2012 and 2013). Really like this city. The exam center staff was very helpful to solving problems (again) and they were able to provide me with 17′ display for my exam, where all the other PCs in the classroom had only 14′ monitors. Quite unbelievable, we are in 2014….
The important thing is that I passed, and I'm quite proud of it. I haven't thought passing VCAP level exams before. It's a good testing program which allows not only to add another certification title to your e-mail signature, but especially allows you to know the level of knowledge you actually have. It was important to me to know that I can not only write about something, but also to prove it by passing a both VCAPs… -:)
I hope that you continue to enjoy reading my blog which is one of the few blogs out there that have daily updates. Being blogger is easy. Pick a domain, Install WordPress in 5 min on some shared hosting and off you go…. But keep your readers updated on what's happening in your life, which new utility you found and helped you out solving a problem, this is a daily job!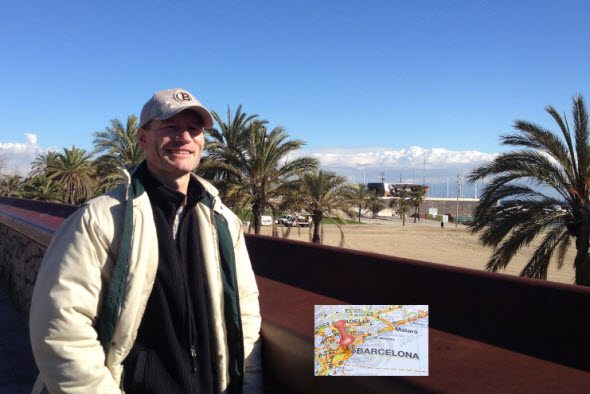 What's next?
You might ask what I do next? All I can say for now, and those following my Twitter feed knows that I just came back to live in Reunion Island (Fr). To do what? Virtualization, of course…. Yes, in fact as an IT consultant I'll pick up where I left it 2 years ago where I had to leave for personal reasons this beautiful tropical island. I'll be offering my services to the local clients and Industry. The local industry has the same problems that clients in other parts of France other countries – stay competitive. Solve IT and virtualization problems, and that's my daily challenges.