Veeam Endpoint Backup 1.1 was released few days ago to in first point assure a compatibility with Windows 10. Even though it was possible to use a simple trick without upgrading to Endpoint 1.1, the reason why you might be interested to upgrade (for Free) to this latest reease is the fact that this new release of Endpoint Backup makes it easier to restore your backup image to dissimilar hardware.
There was a time when I use to use software products from Acronis or Symantec allowing to inject (or not) drivers when restoring to dissimilar hardware and usually those tools done their job very well. After a virtualization came by and most folks has done P2V the usage of those tools were less important on server platforms. Still for desktop/laptop usage the Universal Restore feature is something that helps out perhaps in your daily IT routine.
Veeam Endpoint Backup 1.1 Features
Restore to dissimilar hardware enhancements – Now with a possibility to overcome the settings, it's possible to uncheck a button to prevent injecting drivers into the OS while performing bare metal recovery. You can basically disable the Recovery Media drivers from being injected into the OS during recovery, thus letting drivers from the actual backup (or standard Windows drivers) to be used.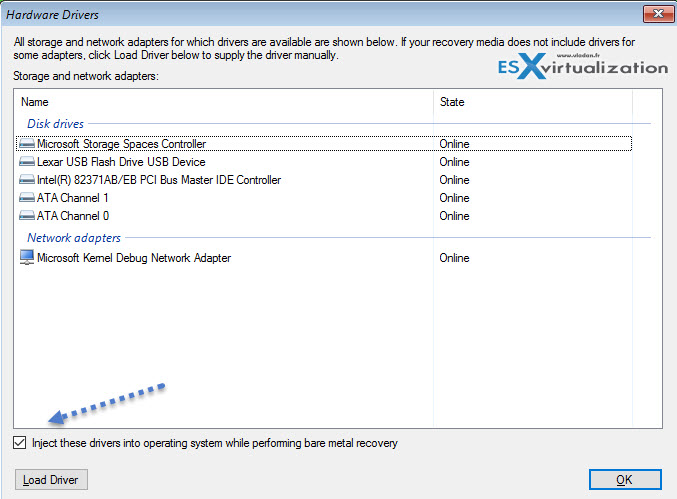 Volume Resize – It's now possible to resize a volume while performing volume level recovery OR full computer recovery. So now it's possible to recover those images to smaller/bigger SSDs/HDDs…  Previously you could possibly restore to bigger disk and do the resize after, within the guest OS, but it seems that the smaller media wasn't an option… (not tested by myself).
Network settings – during the restore process it's possible to apply network settings. Network settings that has been backed up during the backup. Good point as you might have a system with Fixed IP so you don't have to record this network config by yourself -:).
Post Activity prompt for action – A safety trigger (a prompt) which asks you to take an action before shutting down the computer or putting the computer to sleep… Previously when configured to shut down after backup the system would just shut down without giving you an option to say "hey wait, I want to save this first" -;)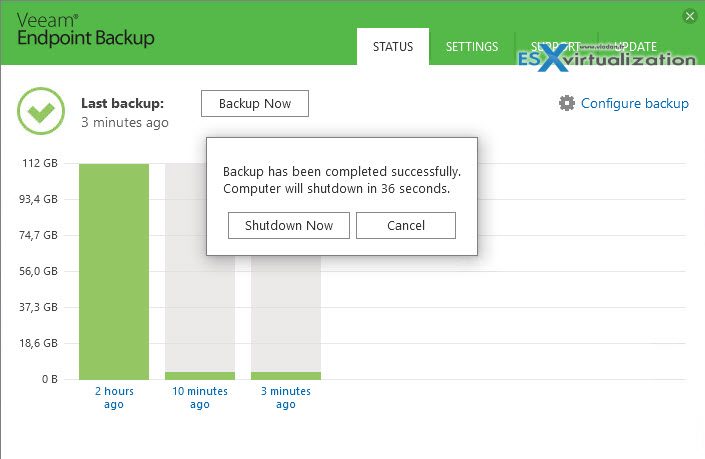 Veeam Endpoint Backup 1.1 got better in this release while assuring compatibility with W10 just released few days back. That's certainly a good point. I have done a succesful upgrade of my Samsung laptop, now running Windows 10. After the upgrade I'm again able to protect this system with Veeam Endpoint.
Veeam does recommend to upgrade to 1.1 release even if you don't plan to upgrade to Windows 10 any time soon, because the product got more enhancements and robustness under the hood, in addition to those I reported on today. So, get your copy directly from Veeam – Veeam Endpoint Backup 1.1
*********************************************************************
Register and Download FREE trial at Runecast :
Once registered, you can download the OVA and deploy to your virtual environment running VMware vSphere.
*********************************************************************