Windows 10 Download is now available and for users running Windows 7 or Windows 8.x it is free upgrade. You can do an in-place upgrade or if you prefer is to get the installer (the ISO), or to create an USB stick (my choice). Microsoft enter a new era where the OS is no longer paid option (not for enterprises) but free upgrade.
For me, to install Windows 10 the more convenient method is to build USB stick which can be used for several computers for the upgrade. Or if anything goes wrong with the in-place upgrade, you can still re-try or do a clean install after backing up your profile and all you other stuff.
In my case I launched a standalone full backup of my laptop with Veeam Endpoint backup. Just in case that anything goes wrong and also, in case I change my mind and do a clean install instead of an upgrade. This way I can always recover my individual files even if I have to reinstall the apps I have on my laptop.
When Upgrading from W7 or W8.x You'll need your Windows product key…
The product key is located inside the box that the Windows DVD came in, on the DVD, on the receipt or confirmation page for a digital purchase or in a confirmation e-mail that shows you purchased Windows. If you purchased a digital copy from Microsoft Store, you can locate your product key in your Account under Digital Content.
What's Needed for the download and upgrade?
An internet connection.
Sufficient data storage available on a computer, USB or external drive for the download.
A blank USB or DVD (and DVD burner) with at least 4 GB of space if you want to create media. We recommend using a blank USB or blank DVD, because any content on it will be deleted.
Where to start?
Head to this page at Microsoft and download a Tool for x32 or x64 system. The tool will launch an assistant asking few questions about what do you want to do:
Do you want to upgrade the PC you're working on right now or create an installation support for another PC?
Select Language and Windows (Family, pro, Windows N etc…)
Architecture (x32 or x64, or both)
USB stick OR an ISO file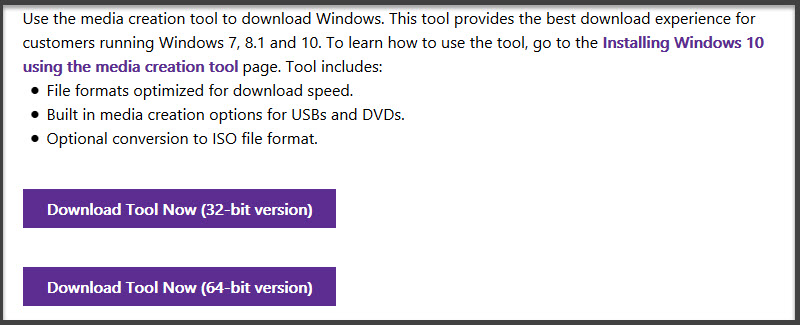 The properties of the Media Creation Tool…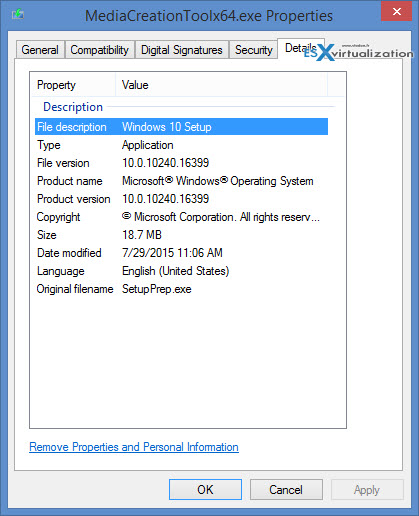 My choice was to create an USB stick, so I specified the path to there and then I had to wait till the download finishes….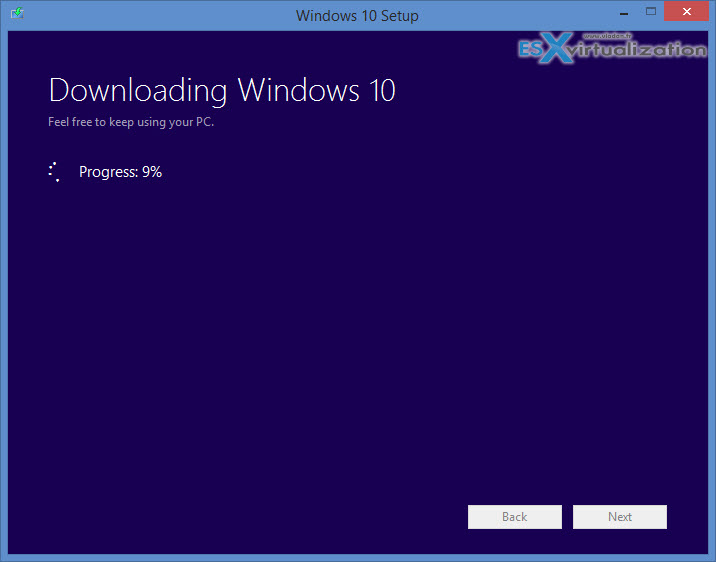 Depending of the speed of the download, you might wait several hours. In my case I had launched the download late in the morning and got it downloaded 4-5 hours later. Obviously the whole planet is downloading the same iso so expect some delays… -:).
Today we shall be set for new Windows which will last for quite a few years, but who knows what happens. I'm pretty excited about quite a few configuration options and looking forward to some battery life and performance optimization for laptop systems.

And then finally the USB is finished…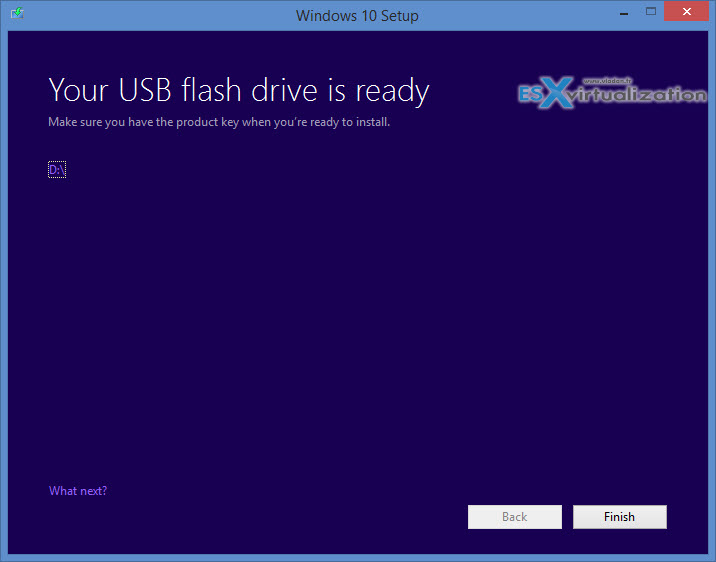 The update of my Samsung laptop went fine. Everything works except one Samsung app. The laptop boots significantly faster then on Windows 7. I have done an upgrade, not clean install, so all the settings and applications that were there in W7 works in W10 too…
That's all folks -:).
Happy upgrading…. Don't forget to double check your backups!