I have already reported on new website for vSphere 5.5 Online demos. This time, there is a new addition by NSX team. They put in place new section which shows you the all the components and configuration steps for NSX. The Walkthrough is accessible on https://vmwarewalkthroughs.com/NSX/.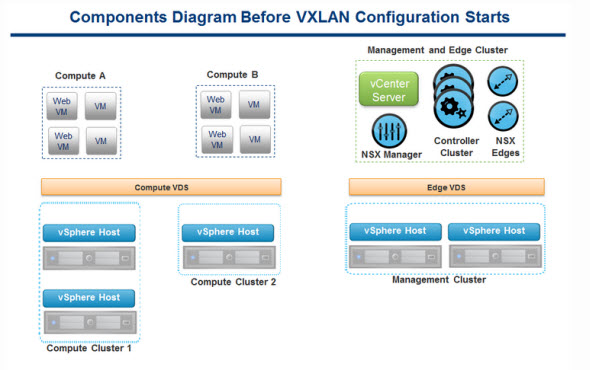 It's a convenient way to see what are the components of the NSX platform and how they fit into each other, and also what are each of the components doing. VMware NSX has several components (NSX manager, NSX Gateway service, NSX firewall…). You can easily learn about NSX without testing or installing.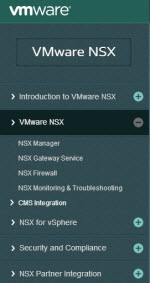 There is no trial for NSX as for now and I don't have information on if there will be a trial. So as for now this is the unique possibility to see the UI, and the configuration steps for each component.
Get fully functional network in software – that's basically NSX. The deployment steps can also be found through the online step by step demos.
I haven't read much yet about NSX yet, the final product was not available for download trial. But what's also interesting is for example, that NSX also has VMs… (Routers, Switches etc…) so you can back up your networks settings with snapshots. And then restore when you break something, re-snapshot after new changes… etc.
Pretty cool. One thing that is quite a shame that when you going to  vmwarewalkthroughs.com site (root), there is no menu…-:(, so you can't really choose which product you want to explore – you must know the exact URL. 
Example:  https://vmwarewalkthroughs.com/vCloudSuite5-5/  or the https://vmwarewalkthroughs.com/NSX/ I'm reporting in today's article…
Here is a screenshot from the site showing the NSX manager: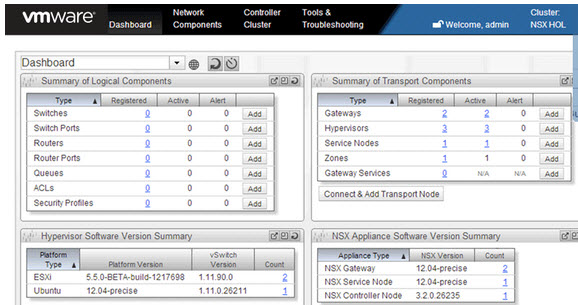 Some NSX links:
Free NSX Online Labs:
HOL-SDC-1303 – VMware NSX: The Network Virtualization Platform
HOL-SDC-1319 – VMware NSX for Multi-Hypervisor Environments
Free VMworld Session –  NSX: Introducing the World to VMware NSX
Enjoy…
The article was published first at ESX Virtualization website. Feel free to subscribe via RSS or by e-mail to get the latest news to be delivered via weekly newsletter