VMware View Client for iPad 1.2 – new release.
As you might already noticed on few sites, there has been a new release of the VMware View Client for iPad. The new release is much richier in term of functionalities than the last one. And also this release takes some huge benefit from the bandwidth optimizations that has been done on the PCoIP protocol in the VMware View 5.
Multitasking – One of the big improvements is multitasking, where you can go from your Windows desktop to another iPad app and then right back into the Windows desktop to where you left off. Without disconnection.
The product provides the following new features:
Optimized for VMware View 5 with improved performance – with reduced bandwidth options as well as more resilient connections to your desktop than previous versions.
Support for iOS 5 including AirPlay
Presentation Mode for use with external display and AirPlay
Embedded RSA soft token simplifies login to desktop
Background tasking to move between Windows and iOS apps
Updated look and feel
Integrated online help
Buffered text input for multibyte text entry
Now in French, German, Japanese, Korean, Simplified Chinese
Bug fixes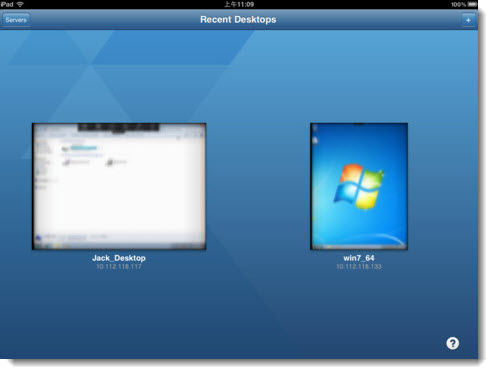 What's the Requirements: 
– iPad iOS 4.2 or later.
– VMware View 4.6 or later is required for the VMware View Client
Get the iPad version of the View Client Here.
The Android version of the client was updated as well. You can find the Android version here.
You can see on the picture above the new presentation mode.
Source: VMware Community Blog