Importing VM created with Windows 7 XP mode into VMware Workstation 7.
The new features of VMware Workstation had been presented on this website already. Last time I walked you through the setup of Windows 7 XP mode, which is a Windows 7 new functionality… The Virtual PC is used to install Windows XP virtual machine inside Virtual PC as a Windows 7 component. (It's not like the real Virtual PC as you know, but slightly different…though).
The users of VMware workstation 7 might already noticed, but my readers might be surprised to find out that another new feature of VMware Workstation 7 is that you can Import this VM created in Windows 7 XP Mode into VMware Workstation 7 without entering serial number. The only limitation is that you can run only one instance of such a VM. You can still use cloning, but can't run more than one instance at a time. But read on…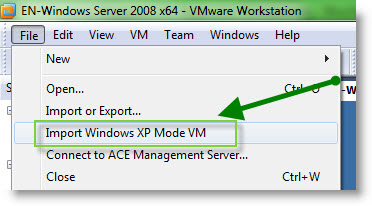 The Import functionality is here to facilitate the process of  holders of Windows 7 professional, advanced or ultimate versions only. The XP mode functionality is not available in home or starter editions of Windows 7.
The process importing a Windows 7 XP mode virtual machine is pretty straightforward.
After choosing in the menu Import Windows XP Mode VM you'll see a screen like this one. VMware workstation is using a build in feature for importing Virtual Machines. This functionality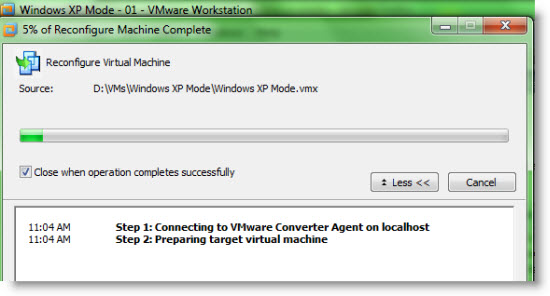 With that you continue to watch the process going into the next screen which looks like this:
It's the CLUF license of Microsoft….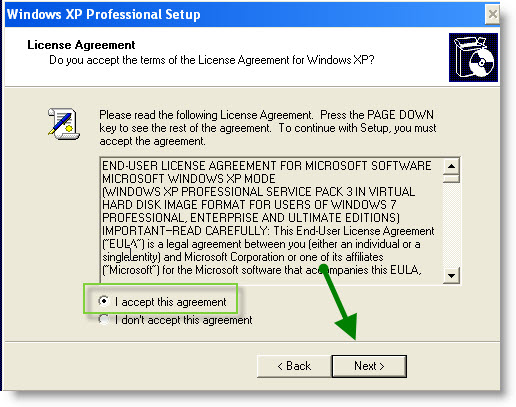 After accepting the CLUF the process goes on. The process is actually using Microsoft Sysprep.. In any time you'll see a prompt for a Serial number…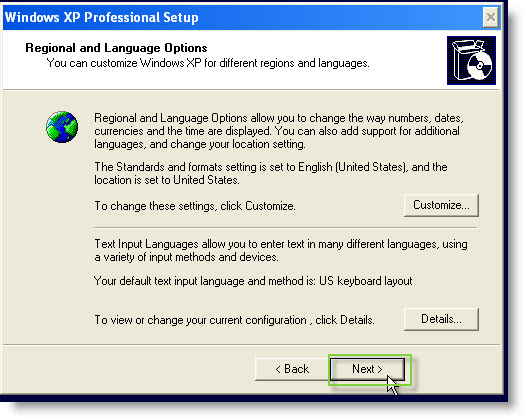 The next screen is to setup a computer name and local admin password… I did not put any password for my testing…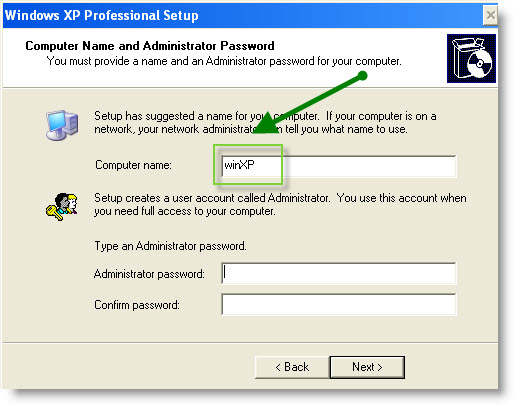 The last personalization screen is just for the time zone. Just enter your timezone, the date and time…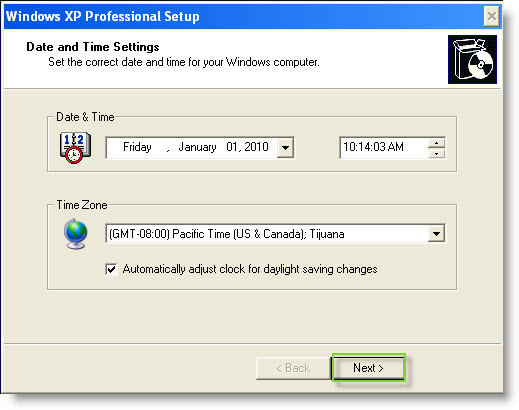 After the reboot of the VM, you make sure that you install the latest VMware tools.  Select the running Virtual Machine and go to menu VM > Install VMware Tools.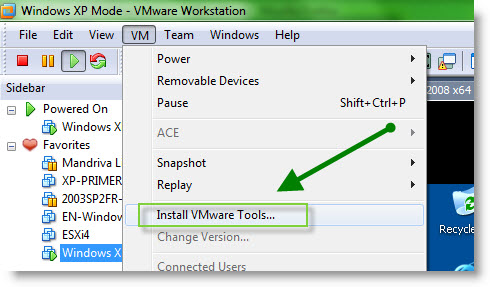 Follow the assistant of the installation, keep the defaults for the installation, and at the end reboot the VM.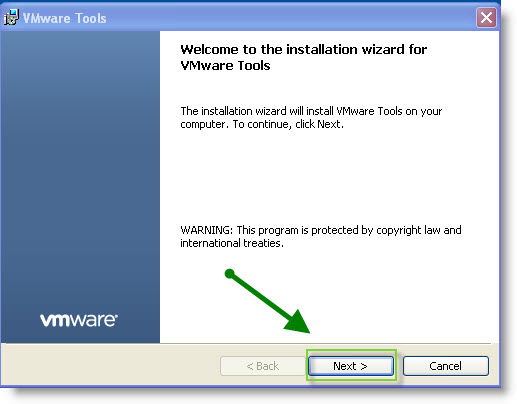 You'll end up with VM fully configured to be able to take all the advantages of this latest release of VMware Workstation 7.
Thus you can now clone this VM, but you can't power on more than 1 instance of this Virtual machine. I suppose that this must be a CLUF limitation…

If you liked this article you might want to subscribe to my RSS feed. If you do not use or you do not know how RSS can save you tons of time, just have a look at my page which will explain you how to use RSS on a daily basics.
There is a great promo at the moment at VMware Store. You can buy Vmware Workstation 7 with 30% off directly, in case you buy another Worskstation or VMware Fusion 3. See my post about this promo here… The promo runs till 5th of January 2010.