VMworld Europe and especially the Barcelona event is my preferred. It might be boring for some, but not for me. This year again it shall be a very good event, not to miss. Not only the time is good during this time of the year (usually September), but also no need to hassle with changing money while in Europe. We have Euros.
Yes, even where I live we use Euros as Reunion Island (Fr) is part of Europe. I think it's the most south part of Europe.
VMworld Barcelona will be again this year at Fira Barcelona 11-14 of September and the 3 days event is usually packed "pre" and "post" events and meetups. While the event is for the 6th time at the same place I'm not complaining.
I really like Barcelona and having a possibility to get back every year, it's like a re-memorizing the always good memories when meeting old and new friends.
The energy of the city is really amazing. While walking at any time of the day/night at Plazza Catalunya you'll be amazed by the number of tourists. They easily outperform the real inhabitants of Barcelona, by the numbers.
Barcelona is usually safe, but that does not mean to put your wallet to whatever easy accessible pocket for thieves. You should still stay on your guards while there as anything can happen. But, we're not here to talk bad things today. Let's talk about the event and why would someone want to attend?
Usually, VMworld is a great place to meet people and ask questions. I usually have a number of folks coming up to me to thank me for my blog, which helped them during their work or to pass a VCP exam. Even a few weeks back, during VeeamON they were about ten too… That's super and I'm glad it helps !!!!
Register for VMworld Here.
I know that only a small part of IT and VMware administrators can really get to VMworld every year. I'll try to report on the even as much as we can, as every year. But the task is not easy. I usually also want to attend as much as events as possible, see as many friends as possible and enjoy the stay too. So blogging usually suffers during VMworld.

Since several years, to stay organized, I have a VMworld Page for every year, and the page covers the US event as well as the Barcelona event, where I usually go, personally.
Check it out:
If you never went to Barcelona, you should simply start with Google Maps and explore the city. Locate where you might be able to stay, how far is it to the conference at Fira Gran Via and which main touristic attraction you want to visit. If you're taking vacations from your job, you might consider coming Saturday or Sunday before the week's event, so you have more time to do some sightseeing.
You can also perhaps get some paper tourist guide at the touristic office so you'll be sure to visit the most important attractions.
Where to stay options?
The first thing (after convincing your boss to send you there) is the question where to stay? I tried both, stay close to the conference building and also stay in the city center. And I prefer the second one. The reason is simply practical. After the day spent at the building, at the conference, you'll usually get back to your place to leave your bag with your laptop and your notes, and then go to one of the many partner's events. Every evening there is a few to chose from.
You can get a hotel or AirB&B pretty much everywhere. I've tried both. The hotel room might be perhaps a better choice when you want to have a quiet place which is usually without surprises. But AirB&B was fine every time when I tried. Note that there are also other accommodation types such as HomeAway, Wimdu.com or even couchsurfing.com if you're on the budget (if your host accepts you getting home late of course).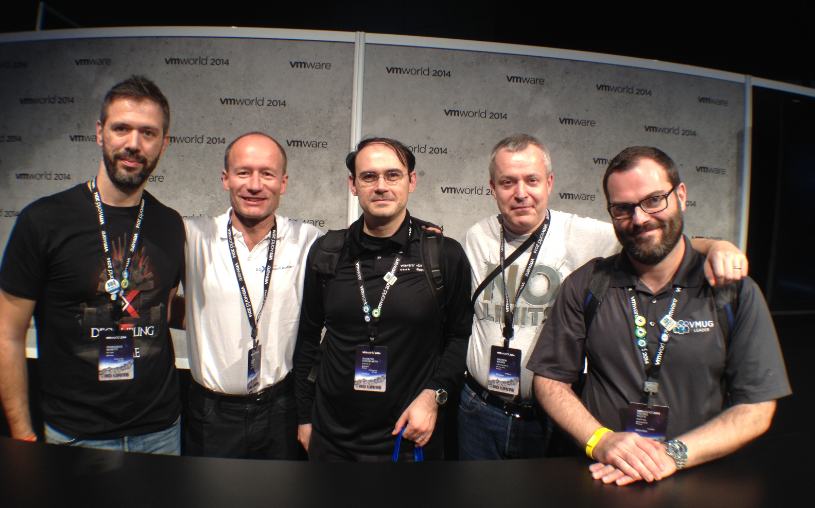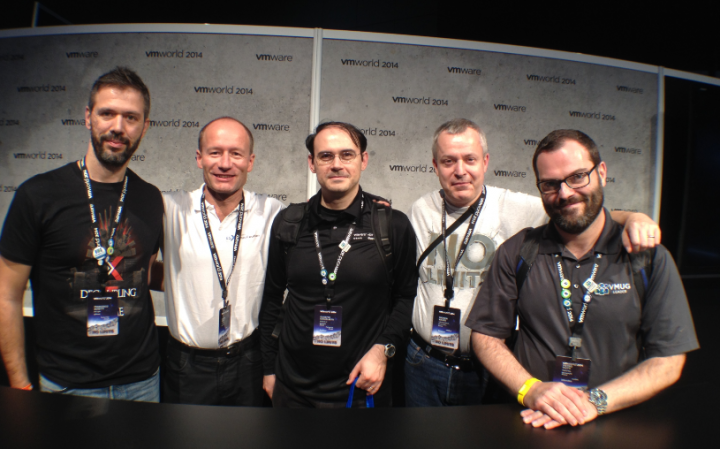 How about transport?
Usually, there are 10 Metro tickets provided for every attendee. This mostly covers the basic transport needs. You can use Metro which is fine, but by waking up early I usually prefer to take a bus as from the bus you can at least see the city and all the nice places.
The first day there were usually free buses provided by VMware, from the Airport and also during the conference. Those free busses were handy as at any time of the day you could just jump in while at the conference, and get to the closest metro station, on your way to your place. However, last year, there was a completely new metro station close to the building, and that's why maybe the buses weren't there any longer.
But even the taxis aren't that expensive in Barcelona if you need to get somewhere without walking (believe me, you'll have feet in a fire after few days..). I think it was something between 10-15 Euros to get to the city center. If not, use Uber.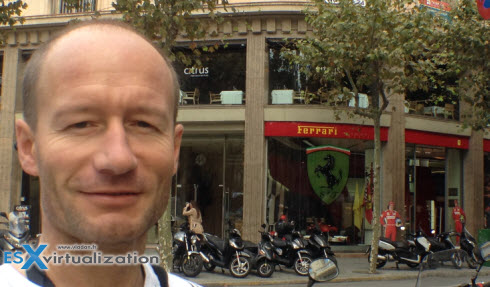 Navigation, orientation
There are tons of apps for Barcelona sightseeing, offline maps or what to do. The roaming charges for European people were dropped to a minimum so no longer you have to worry about high Internet data bill for your phone. For US folks it may be different but you might just need to download Google Maps Offline area for Barcelona and you'll be fine.
Hotel and the conference has a free wifi so paying an extra SIM card kit (even if they are not expensive) might not be necessary after all. I've done this one year and right at the airport while still in the Duty-Free Zone, there is a Phone shop. You can get your SIM card kit including data for your stay in Barcelona quite easily.
What to wear?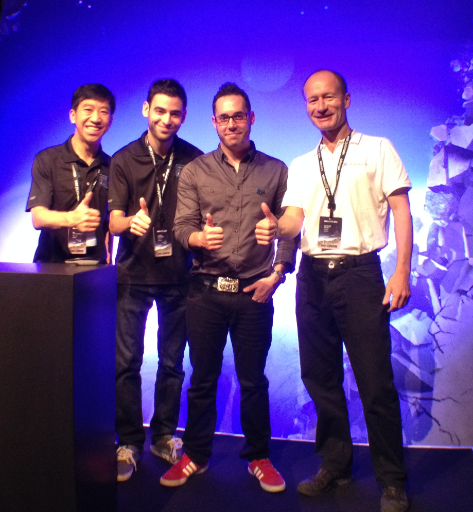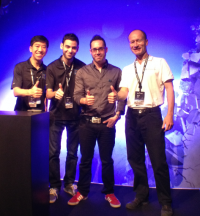 If your company sends you to attend this event and your boss isn't coming with you, then you'll probably be fine with jeans, t-shirt, sneakers… otherwise I have only one advice here… Get comfortable shoes.
If you don't you'll kill your feet the first day and the other two-three days you'll suffer. I'm taking my Salomon trekking shoes, as usually… -:).
Networking with other peers
this is one of the most important things to do, while at the show. Except if you have any special sessions you want to attend, and then see the presenter.
If you want to catch up with your favorite bloggers, come up to the bloggers area to say hi. (Get in touch on Twitter to make sure we're there)… Within the bloggers area, usually, there are also folks from vBrownbag recording "TechTalk video" so you can have a look too.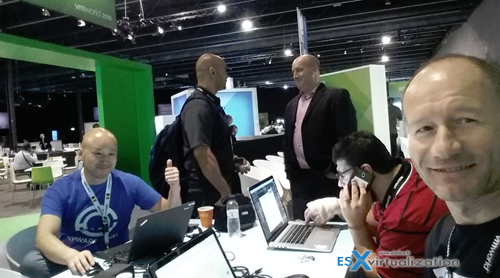 Parties…
There is usually a list of gatherings and parties available before the event, starting with the vRockstar party organized by Patrik Redknap and Marco Broeken. Google them…
But other vendors, partners and also VMware is organizing other parties outside the main VMworld party. Stay tuned, this post will get updated.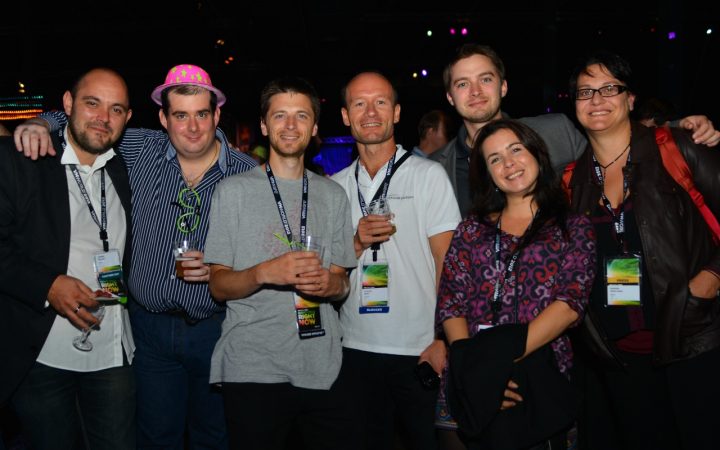 Sightseeing in Barcelona
If you're coming alone, you won't have much time to do sightseeing. 95 % of your time you'll be spending at the conference and evening gatherings and partner's events. If your spouse or girlfriend is coming with your then she (he) might be interested in being in a group and joining spousetivities.com for some sightseeing.
Barcelona city is safe, but watch out for pickpockets. Usually, they seek places where is a lot of people such as metro/bus station etc to do your pockets. Don't use your rear pants pockets at all. I only use the front ones. You can also hide some cash in your socks/shoes or have an around neck wallet under your shirt.
If you still manage to get some spare time, you'll find many places to explore. One of them I like is Montjuïc Castle from where you can admire the view of the city. Also, don't miss to see the Sagrada Familia. Also, the local market La Boqueria
Register for VMworld Here.
Social Media
Use these hashtags when you post to your social channels:
#vmworld – VMworld 2017
#vmworldHOL – VMware Hands-On Labs at VMworld
#vmworld3word – 3-word social posts
#vmworldselfie – selfie photos
#VMwarePEX – Partner Exchange
Wrap Up
VMworld is a great place for networking, getting to know about the latest technologies coming up, getting the VMware vision for next few years, and lastly, meet new friends! I've mentioned few tips today, but that's just a fragment of all the possibilities. If you follow few other fellow virtualization bloggers, you should see other tips popping up during the days/weeks to come. See you there….
---
VMworld, hosted by VMware, is the number-one event for enabling the digital enterprise. VMworld 2017 US brings you four full days of innovation to accelerate your journey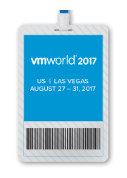 to a software-defined business—from mobile devices to the data center and the cloud.
Buy Now Full Conference Pass. Valid for one VMworld 2017 US Full Conference Pass. Las Vegas August 27-31, 2017
Purchase of VMworld 2017 Full Conference Pass will provide a token to be listed on Thank you page and Confirmation notice. Token may be used to complete VMworld 2017 US conference registration.
After purchase, visit VMworld 2017, enter the registration code/token provided in your confirmation email, during registration user will be offered VMworld 2017 US Full Conference Pass at $0.
Each registration code/token is valid for one (1) VMworld 2017 US Full Conference Pass. Registration code/Token user subject to all VMworld attendee terms of use. Registration Codes/Tokens are Non-Refundable. Valid for VMworld 2017 US Conference only.
FULL CONFERENCE PASSES – Include the following benefits:
General Sessions
Hands-on Labs
Welcome Reception
Hall Crawl Beer Bash
Solutions Exchange Expo
Customer Appreciation Party
Discounts on Certification Labs
Hundreds of Breakout Sessions
Conference Backpack and T-Shirt
Meals as provided by VMworld 2017
Breakout Sessions Note: Some sessions require valid Partner Status
More from ESX Virtualization
Stay tuned through RSS, and social media channels (Twitter, FB, YouTube)