Update: Check the latest post where I teach you How to reset root password in vCenter Server Appliance 6.5, and, there is also a video in this post. VCSA has a default 90 days root password policy. You can change this behavior or you can manage the password policy through AD if VCSA is integrated with Microsoft AD.
If you don't change the password policy when deploying VCSA then the root account get locked after 90 days. Does how-to unlock the VMware VCSA root password? We will see in this article. The Default vCenter SSO configuration password policy is set to expire passwords in 90 days with last 5 passwords which cannot be reused.
How to unlock the root password of the VCSA?
The default root password of the VCSA is vmware. If the account is locked out so you can't login back you have the option to go to the single mode and use this password for  GRUB (you'll be asked for it). If the password was changed during installation, then the GRUB password is the same password as been given to the root account during installation.
Steps to proceed:
1. Reboot VCSA appliance and press the spacebar, then type p to enter the boot options.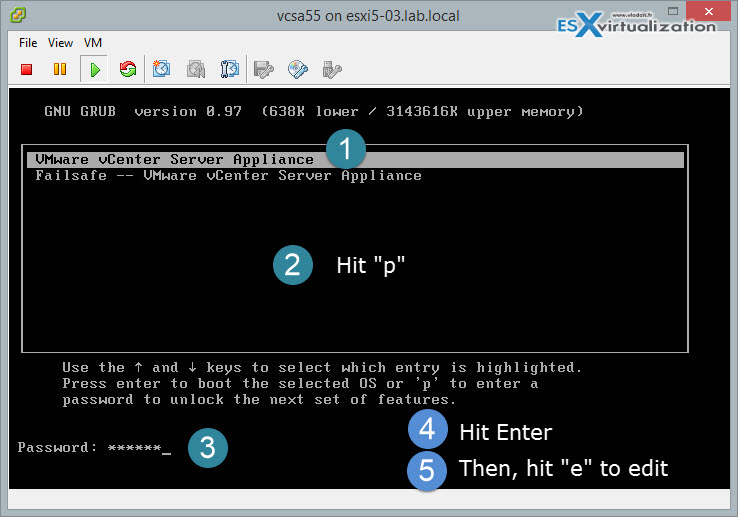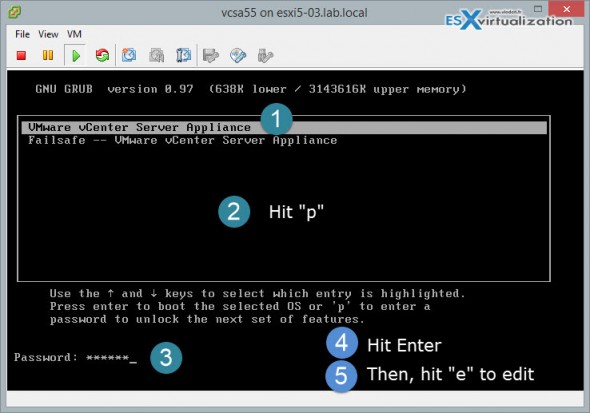 2. Highlight the VMware vCenter Server Appliance menu and type e to edit the options.


3. Then on the next screen, you just came back to the recap screen where you need to hit b (to boot).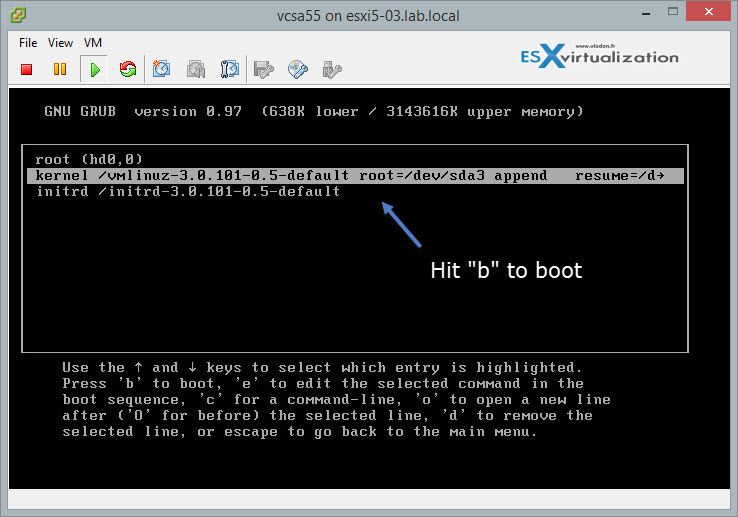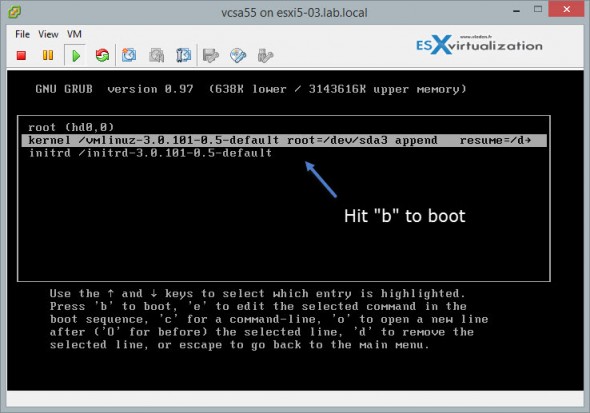 4. The VCSA appliance will boot and you'll be presented with a possibility to enter a new root password. Type passwd root at the prompt. Enter the new root password. As you can see on my screenshot you'll have to use some complex password otherwise you'll get notified that the password is too simple…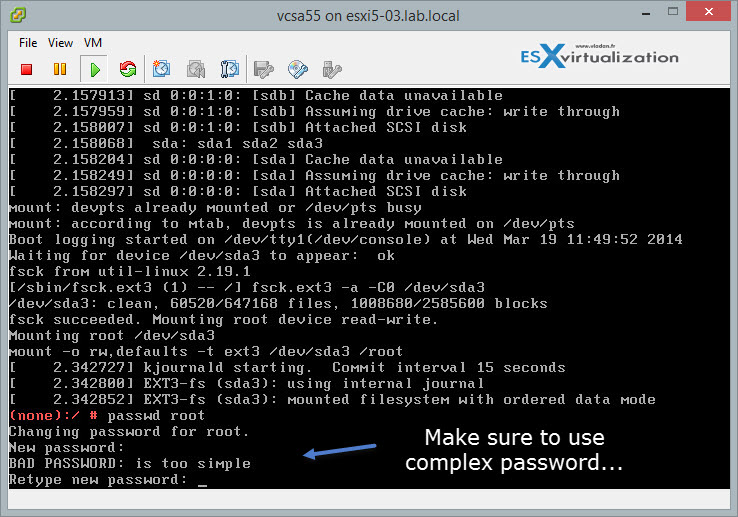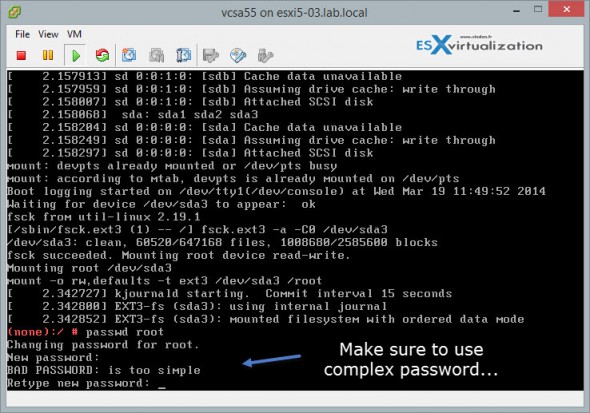 The password expiry policy can be adjusted as I detailed in my article here, where you can also see the integration into Microsoft AD, during the installation and setup of VCSA.
If however the root password has been changed during installation and 90 days later expired, then I do not really have a solution. Comment if you want to share yours….
Source: VMware KB2069041
More from ESX Virtualization: