mRemoteNG is a fork of mRemote, an open source, tabbed, multi-protocol, remote connections manager. Fork means that it derived from an original project mRemote which hasn't been updated for a while, to let mRemoteNB being born, to integrate newest features and functions. An advanced Remote Connection Session Manager mRemoteNG (Next Generation) is an Open Source, released under the GPL.
The product has tabs so you can be connected to a number of different systems remotely. You can connect with the RDP protocol, VNC, HTTP. HTTPS, ICS or by using an external application.
The setup for an existing environment where you already have large server farms managed by Microsoft Active Directory (AD) is simplified where you have the option to import from an AD the existing systems.
Last week after writing about MTPutty which is a free Tabbed Add-On for Putty, a fellow Vanguard from Scottland (@cragdoo) has reached out and asked why I did not write about mRemoteNG? So hence this post today about mRemoteNG which I'm using in the lab for a while too but haven't had the chance to write about it until today.
If you have a suggestion on a tool you're using within your environment, don't hesitate to reach to me on Twitter or leave a comment. The ideas for a blog post are sometimes hard to find so I really appreciate your input. This blog is in the English language which is a universal language, and I also call it an "IT language". Let's talk about mRemoteNG and let's share its features, protocols and use cases.
mRemoteNG connections protocols
RDP (Remote Desktop/Terminal Server)
VNC (Virtual Network Computing)
ICA (Citrix Independent Computing Architecture)
SSH (Secure Shell)
Telnet (TELecommunication NETwork)
HTTP/HTTPS (Hypertext Transfer Protocol)
rlogin
Raw Socket Connections
The Component check is basically a page showing whether you need to install some connection tools on your workstation/laptop. Note that the tool bundles some clients within its installation package. Clients such as Putty client or VNC gets pre-installed at the same time when installing this software.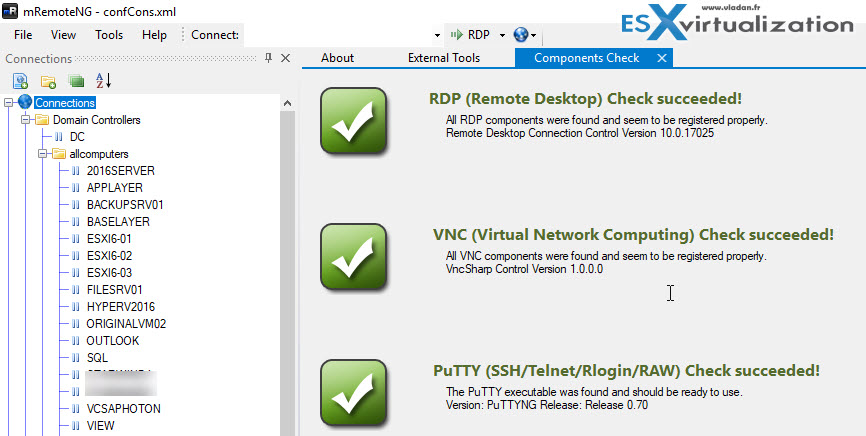 Figure 1: This is a view after importing some computers accounts from my AD.
*********************************************************************
Shop for vSphere licenses at VMware Store:
*********************************************************************
Note: For use of VNC, make sure that you use an open source implementation of VNC server such as TightVNC or UltraVNC.
System and Applications Requirements
There are some requirements you need to satisfy. Systems from W7, Server 2008 and higher (up to W10 with some slight problems so far) are supported.
Microsoft .NET Framework 4.0
Microsoft Terminal Services Client 8.0 or later. Microsoft KB2574819 AND either KB2592687 or KB2923545 is required for Windows 7/Windows Server 2008 R2
PuTTY – Needed if you use Telnet, SSH, Rlogin or RAW. An appropriate and integrated version is included with mRemoteNG.
Citrix ICA ClientNeeded if you use ICA.
mRemoteNG – Run as Portable Application
The portable package (from the download page get the ZIP instead of the installer) consists of the same files as the bin package but contains a modified version of the executable which stores and loads all your settings from files in the application's directory.
This package can be used to run mRemote from a USB stick an preserve your configuration wherever you go.
I had Putty installed on my system, so as you can see, the Putty saved Session Quick Connect window has the connections pre-populated. Also, on the left-hand side, the Putty saved sessions tree can be expanded and connections via SSH protocol launched there.


Figure 2: Quick Connect Window with Putty Saved Sessions
The RDP quick connect window allows selecting quickly the protocol and connecting to the remote system. As you can see, there is also Telnet, Http, Https etc. It can be your only console for RDP, SSH and HTTPS connections for all the systems you managing. Your routers, switches and so on.


Importing from Active Directory window can be accessed via the File menu. You go to File > Import > Import from Active Directory. After a while, you'll get a pop-up window allowing you to select an Organizational Unit (OU) container where your computer accounts are located.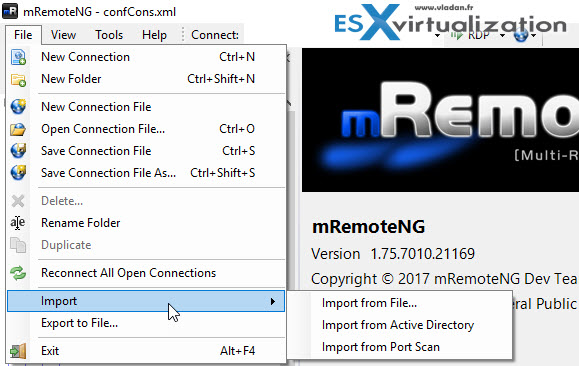 Figure 3: Import from Active Directory, File or Port Scan.
Haven't tested the port scan, but I imagine that you can import systems after scanning the local network. Why not, it can be useful in situations where after discovering new heterogeneous environment you can have all systems imported into the mRemote NG.
Tip: Check our Free Tools page for more free tools useful for VMware and IT administrators.
Final Words
mRemoteNG is a powerful program with many positive features. For an admin or home user, it's really sufficient. You may have side by side your Remote Desktop Connection,  connections to your routers, switches or other active elements on your network.
mRemoteNG might be a good way to organize yourself. Have a single console with your connections might be a way to go. In addition, the portable version allows you to use it on any other system. mRemoteNG is clean and simple remote management software that does the job with ease.
Source: mRemoteNG Homepage.
More from ESX Virtualization:
Stay tuned through RSS, and social media channels (Twitter, FB, YouTube)
Summary
Remote Connection Session Manager mRemoteNG is cool free software allowing you to configure or import connections to remote sessions via RDP, VNC, SSH, HTTPs and other protocols.
Comments Rating
( review)