A few months back VMware has changed a little bit the VMware vCenter Foundation offer allowing to have 4 ESXi hosts instead of just 3 previously. This is mainly because customers wanted to run VMware vSAN with 4 hosts with this edition. This post will go into the differences between VMware vCenter Server Standard vs Foundation.
vCenter Server Foundation has always had only 3 hosts, but what to do if you want to have 4 hosts in your vSAN cluster so you can do a maintenance mode with a full evacuation of data, without losing your VMs protection? Now it is possible.
The vCenter Server Foundation has always been used within an SMBs to manage up to 3 host infrastructures, but there are some other differences between this version and vCenter Standard.
For example, the vCenter Standard has an orchestrator or built-in vCenter HA (vCenter Server Appliance Only – VCSA), but there are others. Let's check them out.
VMware vCenter Server Standard vs Foundation – Differences
VMware vCenter Server Standard includes the following additional features:
VMware vCenter Orchestrator –  It is a process automation engine that gives administrators the tools they need to automate the environment better.
VMware vCenter Server Linked Mode – Enables a common inventory view across multiple instances of VMware vCenter Server.
VMware vCenter Server Appliance HA (VCSA HA) – allows to setup active-passive architecture where the active node is your usual VCSA 6.5 which manages your infrastructure, and the passive node is a node that sits there doing nothing, just receiving files from the active node. Check our post on it here –
vCenter Server Appliance Migration Tool – A tool that allows migration from Windows-based vCenter into VMware vCSA. Check out our post on it here. How to Migrate Windows Based vCenter to VCSA 6.5 [Lab] – Windows to Linux.
vCenter Backup and Restore – an option that allows to backup of the VCSA to an external host via FTP, FTPS, HTTP, HTTPS, SCP. It is an "out-of-the-box" feature which does a file level backup. It's "built-in" within the appliance itself, allowing users to back up not only the vCenter Server but also Platform Services Controller (PSC) appliances directly. Our detailed post about vCenter Backup and Restore.
As you can see, you'll get quite a lot more than within the "Foundation" edition, but as the foundation is meant to be for SMB, so single vCenter. You also won't need orchestrator or VCSA HA.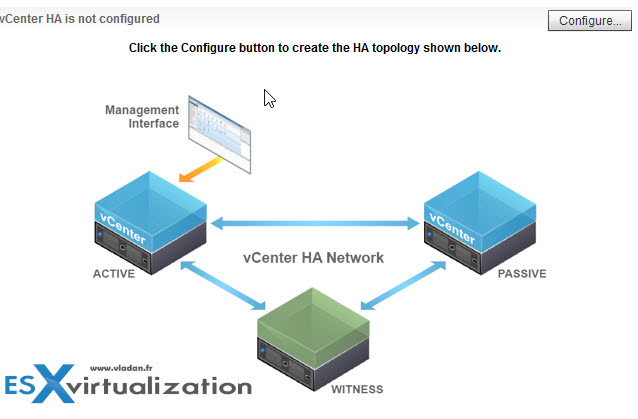 With that said, you can check the official pricing, detailed features as well as documentation, at the VMware Online shop:
Both products can be purchased with either 1 Year or 3 years production support where the "Basic" support is during 12 hours/day compared to "Production" support which is 24h/day. Also during the period you choose, you're entitled to product updates and upgrades (if available).
Also during the period you choose, you're entitled to product updates and upgrades (if available).
There are some other differences for example how long time, before VMware reply to your ticket (it also depends on the gravity). For production support, it is 4h.
Quote from the product support page:
Focused, 24-Hour Support For Production Environments
Global, 24×7 support for Severity 1 issues
Fast response times for critical issues
Unlimited number of support requests
Remote Support
Online access to documentation and technical resources, knowledge base, discussion forums
Product updates and upgrades
VMware Production Support is designed with your production environments in mind. Our global support centers are staffed around the clock to provide you access to our industry-leading expertise in virtualization and years of experience supporting virtual infrastructure products in real-world customer environments. We are committed to delivering enterprise-class, worldwide support with a single objective in mind: your success.
Wrap Up:
I hope you learned something in this post as there isn't much written about it elsewhere. Either all folks know about it and don't share or it's pretty much obvious. I personally did not know about the fact, that there is no Orchestrator or the Linked Mode. Also, the newest vSphere 6.5 enhancements to VMware vCSA 6.5, such as VCSA HA or VCSA Backup were added only to the Standard vCenter server.
We might expect more features added to this release, such as linked hybrid AWS elastic cloud datacenter and more… Stay tuned -:).
More from ESX Virtualization:
Stay tuned through RSS, and social media channels (Twitter, FB, YouTube)