Run the latest VMware Hypervisor ESXi 4.1 in 7 minutes.
In this new video which is destined to people who do not know that with VMware there is the amazing possibility to Install and test and run the latest hypervisor as a Virtual Machine. By using VMware Workstation 7.1 I'll show you the install and configuration process. There are also some very advanced possibilities available such a snapshots, autoprotect, teams available in VMware Workstation 7.1, …. the learning becomes very flexible. There is 600 different Operating systems supported in VMware Workstation 7.1 . Check the latest PROMO section on my website to get you some discount codes.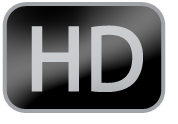 I've done such a video in the past, but I think that some refresh is always useful, since there is more and more people who learn about virtualization everyday and having the latest videos can give them the opportunity to learn easier.
You'll have to have enough RAM to be able to run ESXi 4.1 as a VM, because already the hypervisor needs minimum 2 Gigs of RAM. And also your CPU has to be compatible Intel VT or AMD-V.
Additionally if you have enough RAM, you can build a home lab like I have – with one physical box, and install several virtual ESXi 4.1 with an access to a shared storage without having a real SAN by using for example software, or Starwinds iSCSI SANOpenfiler. This configuration permits you to test features like vMotion…  but the nested VMs can run only 32bits Operating systems….
In this video I'll show you:
Creation of new Virtual Machine under VMware Workstation 7.1, adding some more NICs to the VM (you can add 10 NICs to your VMs !)
Installation of VMware ESXi 4.1 from ISO image downloaded from VMware. The free version of VMware Hypervisor too.
Post configuration steps and First log in to the console called DCUI – Direct Console User Interface.

There is now 3 professional training courses for vSphere available. And new, you also have the possibility watch those videos OnLine with instant access, by using your Internet connection. So you don't have to wait for the snail mail for the package delivery.
To learn more about ESXi and ESX and other advanced features inside of VMware vSphere 4, why not using this excellent training videos made by David Davis, Hal Rottenberg, Rick Scherer, Sean Clark and Eric Siebert?
There are 8 DVDs of high quality video learning courses in the whole package composed of VMware vSphere 4 and the vSphere Pro Vol. 1 and Vol 2. Training. Save almost $200 now with this limited-Time Offer ! The courses are also available individually.
You might be interested new training for Exchange 2010 from Trainsignal. This training has been released few days ago and adds directly the possibility to watch the training videos OnLine even before you receive the training DVD's. As always with Trainsignal, you'll not be supprised by the quality of training, which is one of the best video training on the market today.
For a limited time the package is available for $799! only $397. You can watch a free demo video.
And here is the promised video below.