This is the part 2 of How-to use Symantec BESR to V2V your VMs. With this how-to, I will show you how-to convert the Image file created using BESR for imaging of your VM into VHD or VMDK. In this procedure, you'll see the conversion into the VHD file but you can do exactly the same for WMDK. It's logical because I was already running my VM inside of VMware Workstation.
So here we go. You are still inside of your VM, you are running XP professional with BESR 8 installed.
1.) Go to Tools-Convert to Virtual Disk

2.) Select the source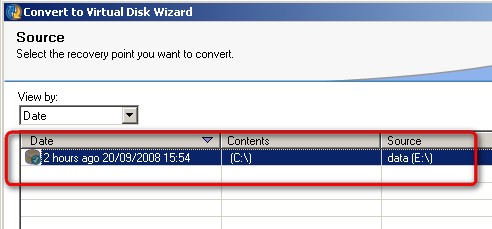 3.) Select the format of the destination file (VMDK or VHD)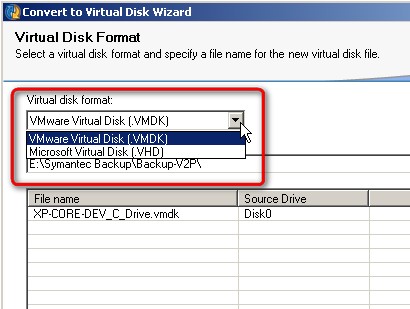 4.)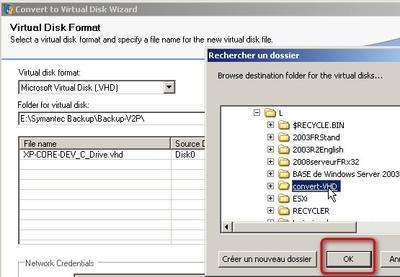 5.) That's it. Click Finish to start the conversion process….
6.) Just create new virtual machine under Virtual PC and specify the location of the file as 'Existing Virtual Disk'
7.) That's it. … -:) You now have a virtual machine running on Virtual PC.
The next step is to use the file created with BESR (the image saved on the E: drive in Part 1) for the V2V conversion. I can't really show you any screenshots here, but there should not be any major issues with it.
Enjoy… -:)
More from ESX Virtualization:
Stay tuned through RSS, and social media channels (Twitter, FB, YouTube)