StarWind VSAN has a new update which we'll talk about today, but also we'll show you that it's is now dead easy to update existing StarWind appliance running Linux.
StarWind continues to progress and packs new features and fixes bugs in every release. I have written about their previous release here which has already brought support for LTO 8 tape devices within their VTL and Cloud replication element.
StarWind now supports Linux as a pre-built Linux appliance for customers willing to save some money on Microsoft Licensing or simply going the Linux way. Note that they also have a StarWind Free Version which has almost no limitations and can be used in production environments too.
In fact, the UI is web-based and uses
What's New in this release?
Some fixes for the most part.
Synchronous replication – StarWind fixed some issue with incorrect processing of storage hardware failures (introduced in build 12393).
VTL and Cloud Replication – Also, newly has been added a support for Wasabi Cloud Storage and for S3-compatible Cloud Storage in the replicator
Fixed the connection error for Management Console occurring when the NVMf Target Demo service was not installed on a server.
NVMf Target Demo – Fixed the NVMf Target Service update procedure: during installation of build 12585 over the existing installation of the same version, NVMf Target was not reinstalled correctly. Now, NVMf Target config is reset by the installer to avoid any possible issues due to NVMf Target misconfiguration
Learn more details about the new build and download it here:
https://www.starwindsoftware.com/release-notes-build
As you know, StarWind is now available as a virtual appliance and it is pretty easy to do an update. Here are some screenshots from the lab showing the update process.
Connection: 
Connect via https://ip_of_starwind:9090
Then the default login credentials are:
login: root

pass: root
Note: You should change this right after you deploy StarWind.
You'll get to a screen where you can check for software updates.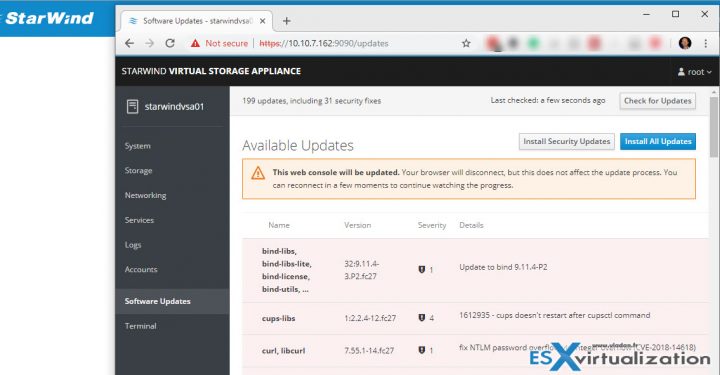 Go to the Software Updates menu and click the Check for Updates button. Then you can click either on the Install All updates or Install Security Updates.

And after the update process finish, simply reconnect to the appliance….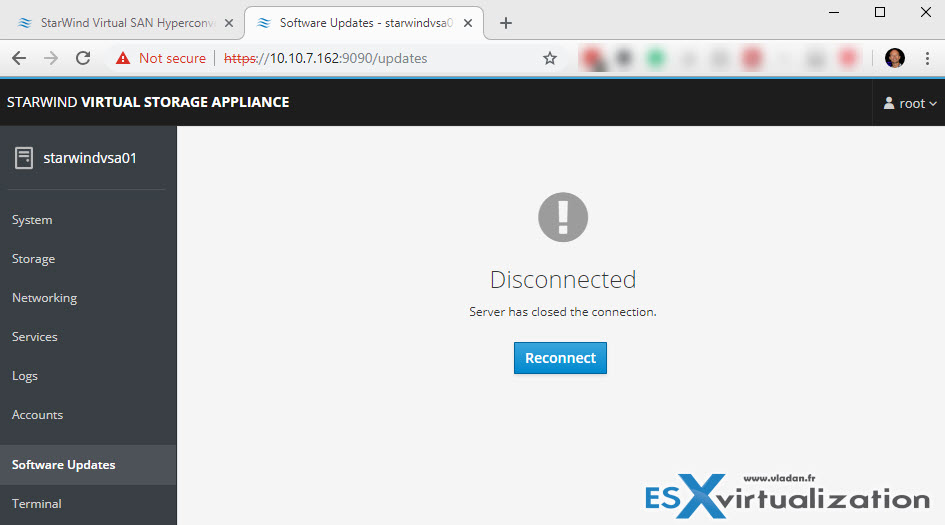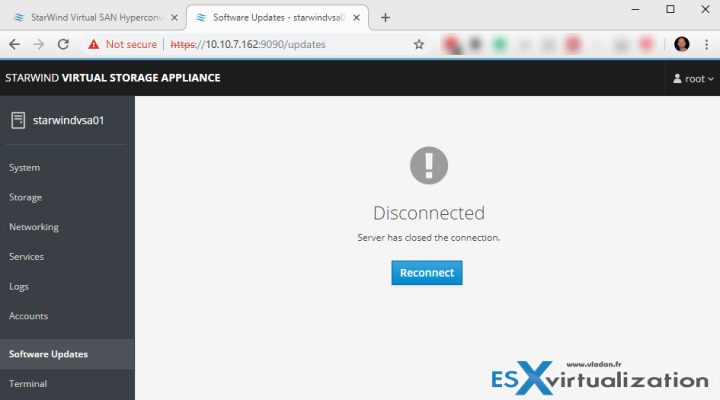 You should see a summary screen on what's been updated. Clean, simple and effective. No need to know any Linux commands for that…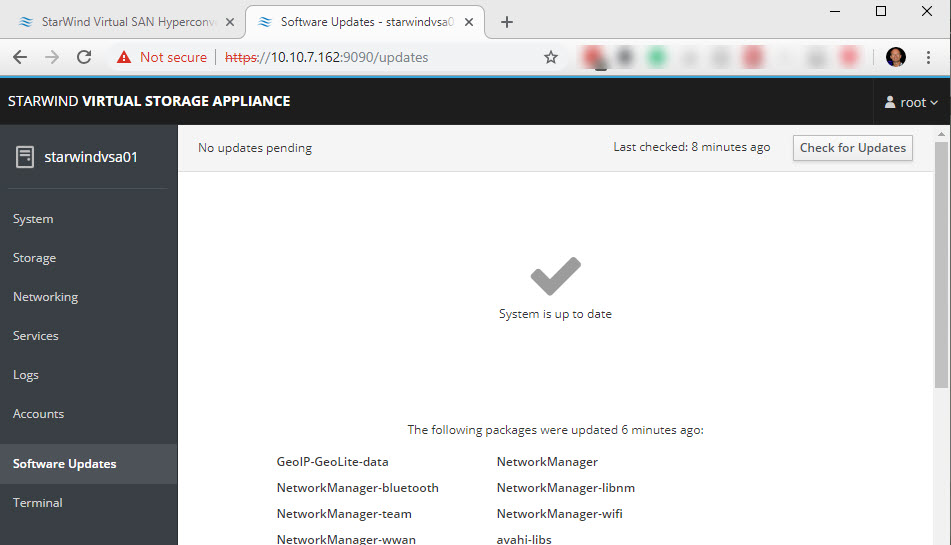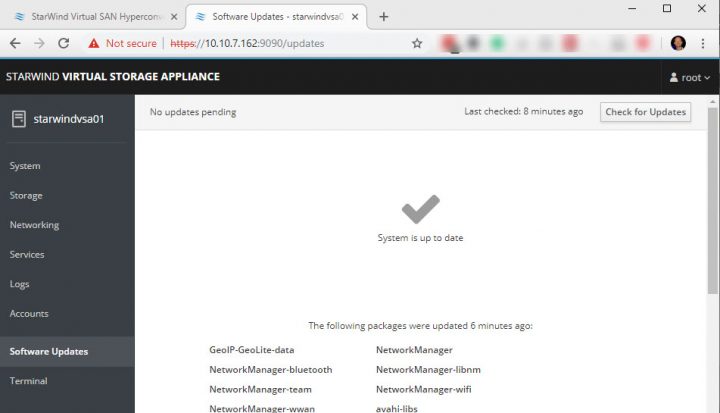 Well, this is it for today. We've presented some latest updates from StarWind and we showed you a way on how to simply update StarWind Linux appliance.
You may want to check other posts about StarWind. StarWind software also released a new version fo their Free conversion utility, which can now do P2V conversions. "Physical to Virtual". the P2V conversion allows you to convert a physical server into a VM. Either VMware ESXi or Microsoft Hyper-V can be selected.
More posts about StarWind on ESX Virtualization:
More posts from ESX Virtualization:
Stay tuned through RSS, and social media channels (Twitter, FB, YouTube)