In any virtualization environment, avoiding power outages is crucial. And if there is a power outage, make sure that your UPS is supported by VMware and StarWind VSAN. One of those is APC Smart-UPS which is able to perform a StarWind VSAN graceful shutdown, as well as all the VMs running within the infrastructure. Then it proceeds with shut down of all hosts within the environment.
The combination of the PowerChute Network software and StarWind Maintenance Script allows users to gracefully shutdown VMs and hosts, put the StarWind VSAN into a maintenance mode and prevent the impact of an unexpected blackout. You'll avoid long synchronization when the power comes back.
StarWind recommends installing PowerChute on a dedicated machine (or server) that has its own UPS. This is because it has to "orchestrate" the shutdown for the whole virtual infrastructure.
If you don't have any kind of UPS you can have a situation where you have a data loss. This can happen too as not all small virtual environments do have UPS protection with gracefull shutdown integrated, or which you can configure and setup with VMware vSphere.
So in case you don't have that smart UPS software and your UPS can only handle small outages, you might end up with some VM corruption or OS corruption. And this starts to look bad if you also don't have backups. You might be thinking that this kind of infrastructure doesn't even exist. Maybe now it does not, but in my career, I've experienced this king of an outage with OS corruption. It leaves you helpless if there are no backups to restore from.
Screenshot from StarWind below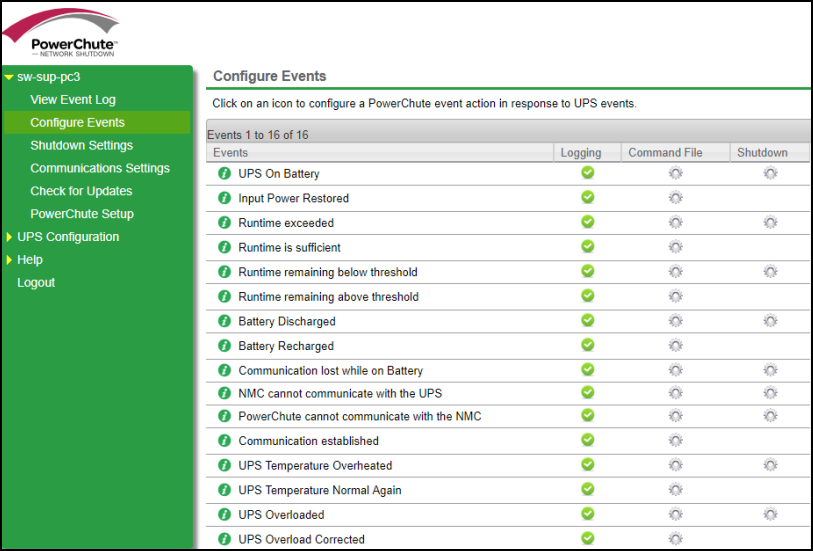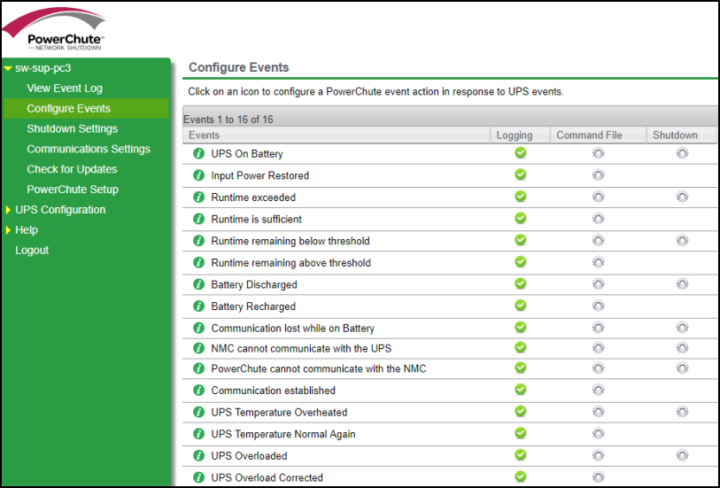 The system is configurable via script provided by StarWind and also via the UI of the device.
In fact, StarWind has a detailed step-by-step. You can download it as a PDF from the source blog post if you want.
This is obviously not the only UPS supported, but better check with StarWind which UPS they recommend in case you're planning to run StarWind in production.
StarWind has two versions, where one is for VMware vSphere and the other one is for Microsoft Hyper-V.
StarWind Virtual SAN on Linux:
The StarWind VM is quite tiny and has a very limited service onboard. As such only small system requirements:
Minimum 4Gb of RAM
4 vCPU
3 NICs (management, iSCSI traffic, Sync traffic)
20Gb of disk space (more storage needs to be added – this is system disk only)
Note for VMware ESXi Free users:
The free edition of VMware ESXi provides read-only access to the API functions. Without write access to the API functions, PowerChute cannot issue a command to shut down an ESXi host. To make PowerChute Network Shutdown work properly you will need to purchase a license for ESXi. Here is an answer FAQ http://www.apc.com/us/en/faqs/FA159705
StarWind VSAN is software-based storage for VMware vSphere and Microsoft Hyper-V. It's flexible and can adapt to many situations. StarWind has also a Free version StarWind VSAN Free which runs on Linux and is able to turn into an SDS stack with a Management UI, unrestricted features, unbounded capacity, and unrestricted production use.
Many storage hardware vendors with hardware-specific solutions have price point out of the budget for SMBs and small clients. That's why StarWind and its highly available (HA) storage solution might be a good idea for those clients.
StarWind VSAN is installed on two or more physical servers to provide High Availability (HA) for the shared storage. There is a continuous replication between those two servers. In case one of those servers is down, the other one keeps providing the shared storage. When the host comes back up, the mirror synchronizes automatically.
Source: StarWind VSAN Gentle Shutdown with PowerChute
More about StarWind on ESX Virtualization
More from ESX Virtualization
Stay tuned through RSS, and social media channels (Twitter, FB, YouTube)