As being announced by Eric Siebert from vSphere-Land.com, the Top Virtualization Blog voting for 2014 is now open. There is more than 300 blogs on the list!!  Wow. But hey, not all blogs are equal. Not all blogs are updated all year long, not all of them are good quality blogs and only few dozens of blogs can really pretend to be on the higher places in the final. Go and vote! 

My blog – ESX Virtualization is an Independent source of daily virtualization content. I'm not working for a vendor or major hardware manufacturer. I'm writing posts mostly oriented for SMBs and for IT teams or professionals working as admins, to share my own experience, thoughts, news, videos and tutorials. My blogging preference is obviously for VMware virtualization and vSphere.
Some of the useful content created towards VCAP certification, (done – ):
Some of the latest vSphere 5.5 content:
VMware VSAN video 
Installation of ESXi 5.5 in VMware Workstation 
vCenter Server 5.5 Linux Appliance Install/config

 

ESXi 5.5 How-to Build a custom ISO 
I provide unique content with my own screenshots. There are tons of screenshots since I started blogging. Tons of screenshots, some good number of videos on my YouTube channel (www.vladan.fr/youtube), where I know that my french accent isn't the best one, but hey, it's my own work and it's mean to help out for installs, configs and troubleshooting.
If I quote part of other's article, there is always the source link. If I'm getting inspired by someone's work and you feel that I should give credit, don't hesitate to get in touch. Scrapers and copiers are people who I don't like.
It's really no fair that people grabbing your full RSS feed without permission….  Go and vote! 
What I'm proud of for 2013?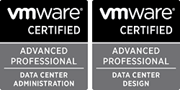 One of the satisfaction were certainly the two VCAP exams I've achieved. Read here VCAP5-DCD and VCAP5-DCA.. I might did not pass those exams in the best order, but they are both now done! Those were a very difficult exams, I had to do a lot of lab hours in my lab, study and watch training videos (thanks Pluralsight).
I hope that this year's voting will be at least as successful as last year's… -:) Go and vote! Consider frequency, quality, longevity and informativity! (Do we say that?).
Talking quality, I can't be more satisfied than when you hear a VMware employee telling me using my content for internal presentation of vSphere features… (true story). This does not mean that ALL the content I produce is that pertinent, but I'm trying to vary the subjects and find topics that interests VMware admins and or IT teams.

The event is sponsored, by voting you can win prizes! Nexus tablets, iWatches, headphones and more. Go and vote! 
How to vote?
Here is Eric's suggestion on what would be the most objective when you vote:
Votes are weighted so a #1 vote counts as 10 points, #2 vote counts as 9 points etc down to 1 point for a #10 vote. The total points for each blog will be added up and will determine the top 50 order.

Once again this year we also having voting in special categories to help distinguish certain types of blogs. The categories are independent of the general voting so first pick and rank your top 10 overall favorite blogs and then choose your favorite blog in each category.
With that said, hope you enjoy reading my blog and you will vote! …-:) The voting will run until 17th of March.