VMware vSphere 7 and vSAN storage is a large topic. In this post, we'll describe some bases and talk about vSAN. This post is a part of a free Study Guide when preparing to pass the VMware VCP-DCV certification exam. In our free guide, we cover all topics from VCP-DCV 2021 exam that are listed on the original VMware blueprint that has 80 objectives.
You might want to pass a VCP exam with less work? For now, it's still possible. You can still earn the VCP-DCV 2021 certification while you'll pass not the 2V0-21.20, but the 2V0-21.19, based on vSphere 6.7. VMware maintains this exam until June 21st 2021. Note that we have a Free Study Guide based on vSphere 6.7 for that exam and you can download it as a PDF from our partner.
VMware vSAN is a software solution from VMware allowing you to configure local direct-attached storage (DAS) in each host to create a shared storage pool visible by all the hosts within the vSAN cluster. Each host participates in the pool with some storage, but there can also be hosts part of the cluster, that don't participate with any storage). A single datastore per vSAN cluster is created.
vSAN can be configured as a hybrid or All-Flash where the hybrid solution uses SSD for caching and All-Flash uses usually fast NVMe for caching and SATA/SAS for the capacity tier. You can easily expand the vSAN datastore by adding to the cluster hosts with capacity devices or by adding local drives to the existing hosts in the cluster.
NEW: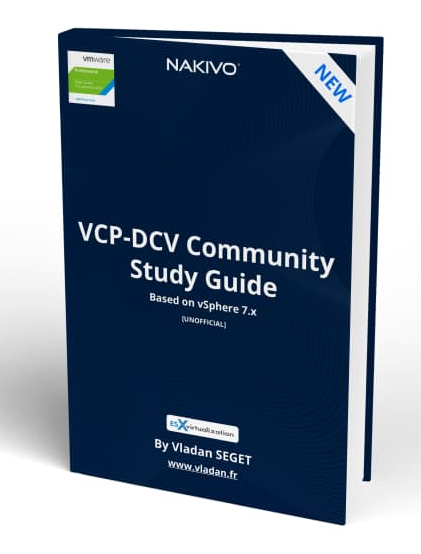 Download FREE Study VCP7-DCV Guide at Nakivo.
The exam duration is 130 minutes
The number of questions is 70
The passing Score is 300
Price = $250.00
vSAN, and also VMware clusters in general, works best when all ESXi hosts in the cluster are with similar or identical storage configurations. A consistent configuration enables vSAN to balance virtual machine storage components across all devices and hosts in the cluster. vSAN is particularly sensitive to homogenous storage controllers, their firmware, and drivers. Don't even try to not using the storage controller not listed on vSAN HCL. Not only you won't be supported, but most likely your solution will have bad performance and stability.
vSAN does not require a dedicated storage network, such as on an FC network or SAN. With vSAN, you do not have to pre-allocate and preconfigure storage volumes (LUNs). vSAN does not behave like traditional storage volumes based on LUNs or NFS shares. You do not have to apply standard storage protocols, such as FC, and you do not need to format the storage directly.
vSAN management is done through the vSphere web client so you don't need to install any other software to manage the vSAN storage. With vSAN you can assign storage policies automatically.
Imagine vSAN as a network distributed RAID storage where local disks are used as shared storage. vSAN uses copies of the VM data where one copy is local and another copy is on one of the other nodes in the cluster. You can configure the number of copies, for data protection or performance.
Some other VMware vSAN characteristics:
Fault domains – Fault domains can be configured to protect against rack or chassis failures. vSAN intelligently places copies of the data to different hosts/racks to prevent all copies of VM disk data from sitting in the same rack.
iSCSI target service – The vSAN datastore can now be visible outside of vSAN cluster. You can connect other ESXi hosts or VMs to iSCSI targe exported by vSAN and consume the vSAN storage.
Stretched cluster – vSAN supports stretching a cluster across physical geographic locations. YOu can connect to two remote datacenters, and have your Witness host in the third data center.

Support for Windows Server failover clusters (WSFCs) – SCSI-3 Persistent Reservations (SCSI3-PR) is supported on virtual disks, which are required for shared disks and WSFCs. Microsoft SQL 2012 or later is supported on vSAN (some limitations here. There is a maximum of 6 application nodes in each vSAN cluster Maximum of 64 shared disks per ESXi host vSAN)
Health service – This service includes health checks for monitoring and troubleshooting purposes.
vSAN performance service –  This service shows stats for monitoring vSAN performance metrics. You can monitor the cluster level, ESXi host, disk group, disk, or VM level.
Integration with vSphere storage features – Snapshots, linked clones, and vSphere Replication (VR) are all supported on vSAN datastores. Also, all third-party backup solutions from Veeam, Nakivo, Altaro or Zerto are fully supported.
Virtual machine storage policies – Policies can be defined for VMs on vSAN. When you define no policies, you have a default vSAN policy that is applied.
Deduplication and compression –  Block-level deduplication and compression are available space-saving mechanisms on vSAN, and they can be configured at the cluster level and applied to each disk group.
Data at rest encryption – Data at rest encryption is encryption of data that is not in transit and on which no processes are being done (for example, deduplication or compression). If drives are removed, the data on those drives is encrypted.
vSAN Disk Group – Each host participating in a vSAN cluster with local storage has the local disks configured in disk group(s). It's kind of a container, where the SSD for cache and capacity devices (SSD or HDDs)  are in relation. The VMs are placed on the capacity tier but accelerated through the SSD cache tier. The SSD or PCIe flash device that is used for that I/O acceleration is the one that is in the same disk group as the capacity devices on which the VM is placed.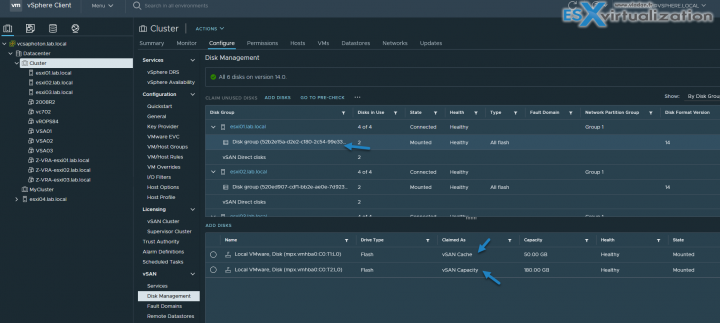 On each ESXi host, disks are organized into disk groups. A disk group is a main unit of storage on a host. Each disk group includes one SSD and one or multiple HDDs (magnetic disks). Up to seven magnetic disks.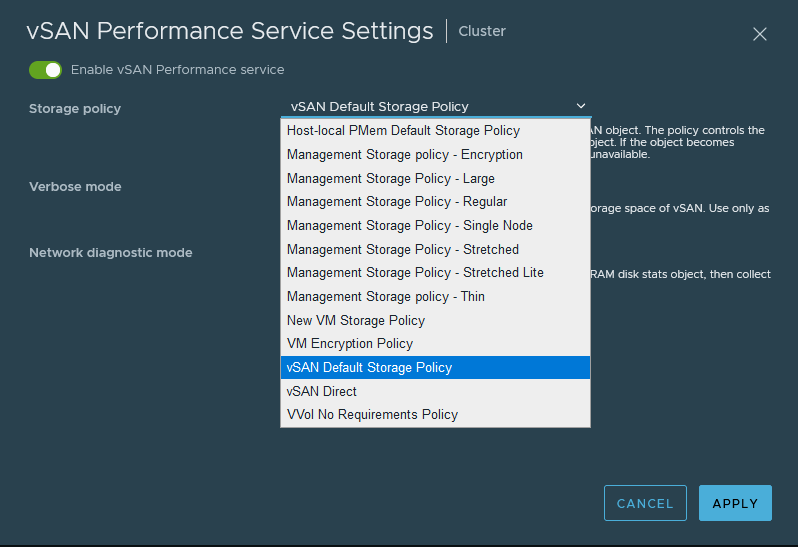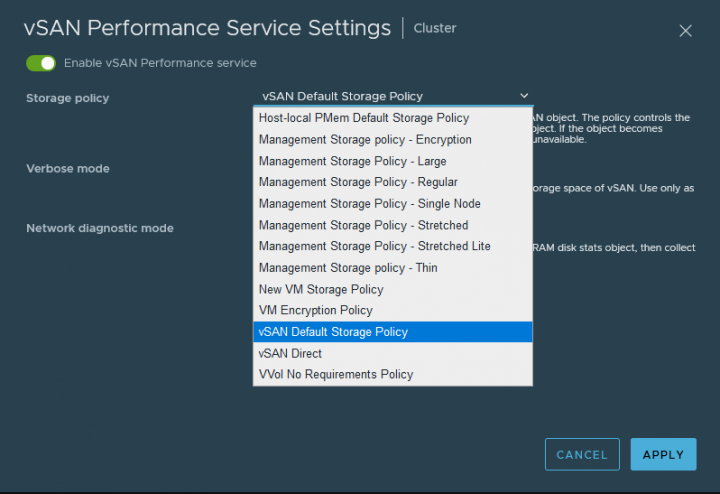 Find other chapters on the main page of the guide  – VCP7-DCV Study Guide – VCP-DCV 2021 Certification,
VMware Direct download/buy links:
More posts from ESX Virtualization:
Stay tuned through RSS, and social media channels (Twitter, FB, YouTube)