It has been a great surprise when Corey Romero (@vCommunityGuy) asked me to if I had already picked up my vExpert gift while I was at the blogger's area within VMware EXPLORE 2022 Barcelona. In fact, for my part, I completely missed the announcement about the gift and as such, I don't even think that I put my name on the list (perhaps I did, I can't remember). Anyways, he handed me the package and I realized that this tiny thing has the latest 4core Intel Celeron CPU, double LAN port, double USB, single USB-C port …..
A huge shout out to the vExpert program and to Cohesity for supporting with such an amazing gift – a small but powerful quad-CPU Intel NUC. Wow, pretty neat. It's fanless so it will be quiet too.
My current lab is a nested lab running on a physical PC and I'm using only nested hypervisors within VMware Workstation. The Intel NUC hardware will be a nice addition where I'll be able to "offload" some of my VMs to the device. I think that It might be a good idea to run some of the core services, such as DNS, AD, and vCenter and then the rest of the nested ESXi's running as Workstation VMs will provide a nice "try and break" environment.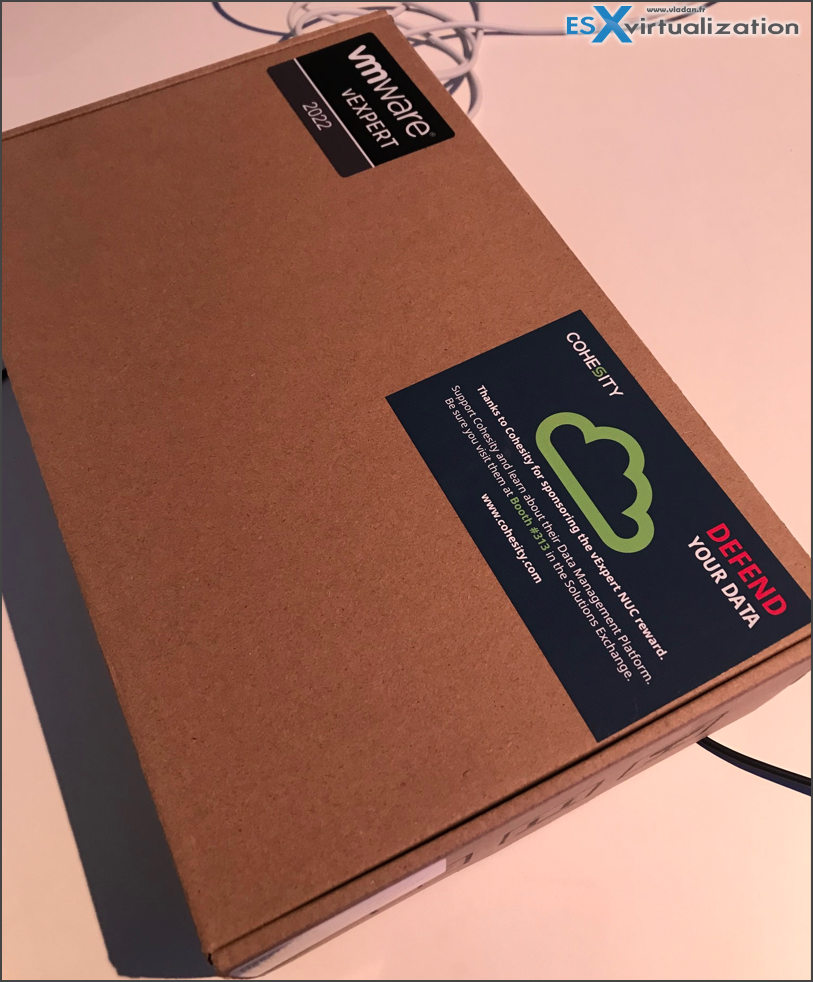 The hardware
What I did after opening the package, is that I head to amazon and bought 32 Gb of RAM, as well as some NVMe storage.
The device's specs from Maxtangpc.com :
2x USB3.2
2xUSB2.0
2xLAN
1xCOM optional on the side
2xHDMI2.0 for dual independent display
Storage: 1x M.2 2242/2280 SSD, SATA optional (I haven't seen a data port inside)
Memory: Dual Channel SO-DIMM DDR4 up to 32GB
Quote:
The Maxtang's NX6412 mini-PC incorporated the Intel Elkhart Lake processors, offering you greater computing power with cost advantages. Supports dual-channel SO-DIMM DDR4 up to 32GB, dual independent displays via 2xHDMI2.0. A rich i/o interface includes 2xLAN, 2xUSB3.2, 2xUSB2.0, and optional COM on the side to meet most market's requirements. It provides an excellent customer experience, a long-lasting life expectancy for future devel-opment.

Based on small form factors, the compact design at 127mm x 127mm x 37mm makes it great for space-saving. The NX6412 has 1xM.2 for storage, SATA optional, built-in Wi-Fi and Bluetooth, SIM slot for expansion. Desktop ready for easy installation. It builds with advanced cooling construction with a compact, fanless design and overcomes noise challenges. Its compre-hensive connectivity makes it suitable for kiosks, PoS, retail, home, or office uses.
You can run W10 with Tanzucommunity edition, or ESXi for the lab.
In fact, you can do much more than ESXi lab. I'd invite you to check session from Eric Nielsen & Bill Roth, CODE2769US. Those guys created a really good content. I've seen this session as a last session at Tech-Talks (vBrownbag) with Alastair Cook and crew, and I was really enjoying this content.
​LiveCopper API & Source: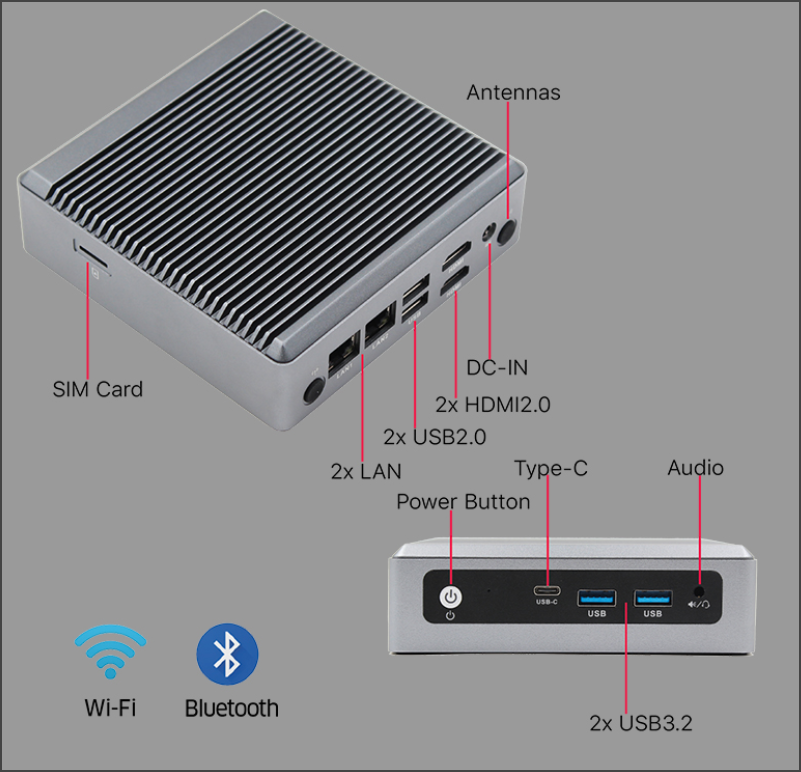 Wrap UP:
I'll write more when I'll get my RAM and storage. From the Czech WhatsUp VMUG group I found out that apparently, the device supports up to 64Gb of RAM for those that want to really maximize the RAM. But that's to be verified. For now, I'm waiting for the parts to show up -:).
More posts from ESX Virtualization:
Stay tuned through RSS, and social media channels (Twitter, FB, YouTube)