Update: This post needs a refresh. Recently I wrote an article about a similar tool, (or perhaps exactly the same one, but named differently, a few years later). The tool's name is IOInsight and can measure a performance of VMs. The utility measures IO performance of individual VMDKs (virtual disks) by capturing I/O traces from ESXi and generates different aggregated metrics representing the I/O behavior.
The tool was built by Midhun K, Nidhi Naik and Sankaran Sivathanu from the VMware Performance Group and it is possible to download it as a OVA file. The tool is useful for different scenarios, such as better tuning and sizing customer's storage or also using the built-in utility to send report to VMware when troubleshooting a problem on customer's environment.

The default login password combination for the console login:
login: root
Pass: changeme
You can change the root password also via the console. But you don't have to go the console to start using it, but you can do so, and change the default root password there. Read my detailed post on How to use VMware IOInsight – Free IO Testing Tool (I also embedded a video, which I recorded).
The rest of the old post is below.
VMware I/O Analyzer 1.5 Released at VMware Labs Website.
Update: 
New in version 1.6.2
Patched BASH binary to fix Shellshock vulnerability
Patched OpenSSL library to fix Heartbleed vulnerability
Added warning messages when invalid VM names are detected
VMware I/O analyzer is a free tool from VMware Labs website. The free tools coming from VMware Labs website are often called "flings".
You can interact with other users of this tool in the VMware IO Analyzer Community, where you'll be able to find the tutorial (PDF) for the Version 1.5 as well. It's very useful since you'll see how to actually set it up and configure the tests.
Basically, what you need to do is to:
01. Login to the console of the appliance with login: root and password: vmware
02. Configure a profile and schedule the workflow.
You are up and running in less than a minute…
Click to enlarge.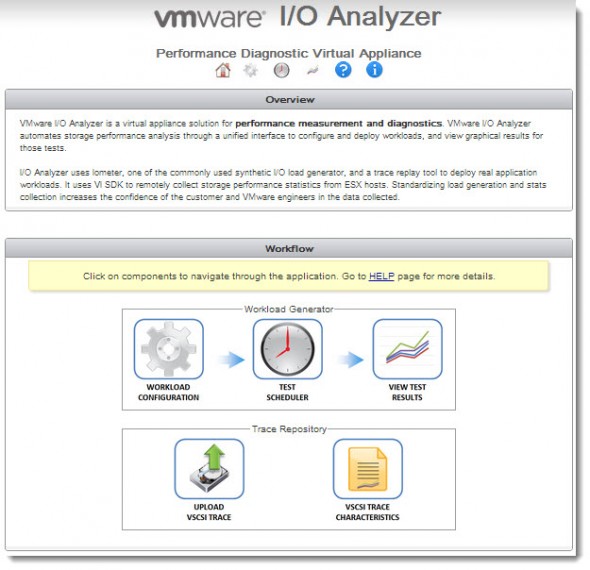 What's new in the VMware IO Analyzer 1.5?
Test scheduler
More detailed storage/network/CPU statistics
Tests and results annotation
The tool can be downloaded from this link – VMware IO analyzer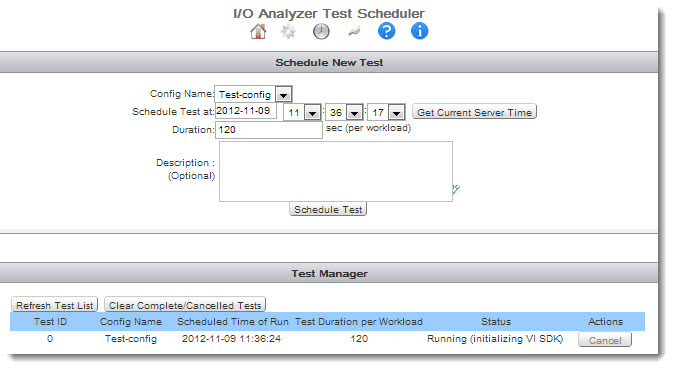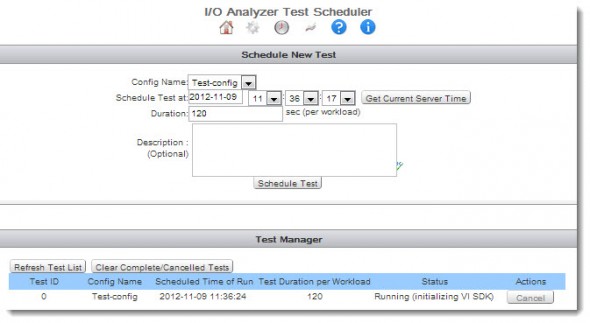 Source: VMware Labs
Enjoy… -:)
Check more articles from ESX Virtualization:
Stay tuned through RSS, and social media channels (Twitter, FB, YouTube)