We have announced the VMware vSphere 6.5 in a detailed post here and you can also find all news related to vSphere 6.5 on the dedicated page of our blog. This post will uncover news about VMware Update Manager (VUM), Autodeploy and Host Profiles. The latter two are quite tightened together so it makes sense to have them here in the same post.
vSphere 6.0 and especially VCSA has had a problem, not including VMware Update Manager (VUM) inside of the appliance. Problem solved with VCSA 6.5 where the VUM is "baked" in. So you don't need Windows VM for your VUM, and you don't need to look after an additional DB, dependency or backup management of VUM as VUM is now part of VCSA 6.5.
We have received only a little information about Windows-based vCenter 6.5, and it's on purpose, as the VCSA 6.5 is the main product VMware develops, and which plays now equal role with Windows based vCenter. Even more. VCSA 6.5 has built-in native backup/restore function which Windows based vCenter does not.
VMware Update Manager (VUM) details
VUM is sharing the vPostgress DB, but uses the same schema. Scalability excellent. VUM does benefit from new enhancements or VCSA 6.5 too like the Native HA or integrated backup.
The VUM has its own backend DB, server, and also a frontend client. Here is an overview of a remediation assistant, allowing you to save the settings as default cluster remediation options.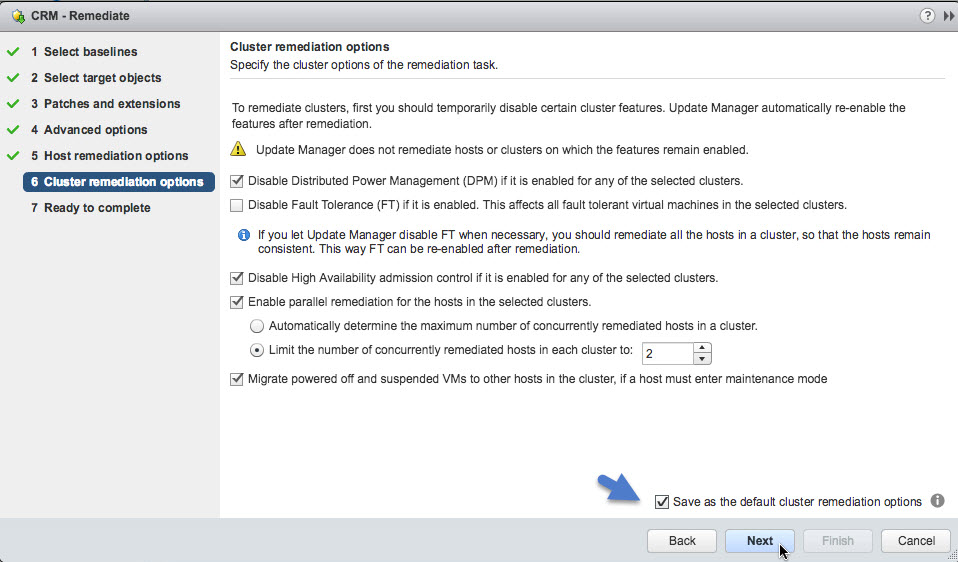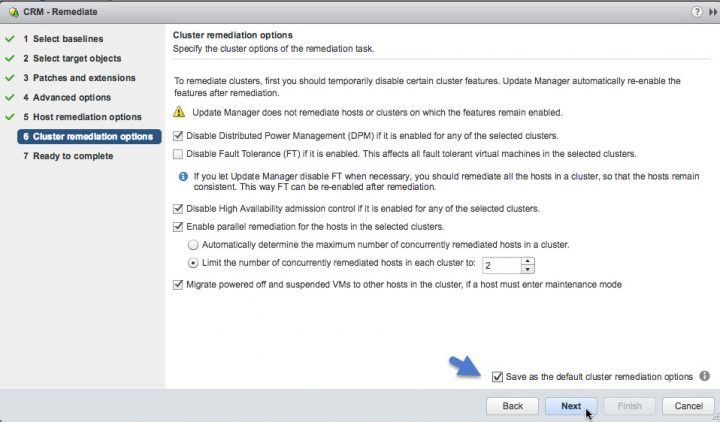 VMware Host Profiles Details
Host profiles have a lot of new improvements. WE can divide them into two parts. Managebility or
Manageability
Filters – Filters can find specific value where you can then put your own option. On the screenshot below an example of VMware tools installers location settings…


Bookmark – you can save settings which you need to come back later, or you change certain settings often. By bookmarking the branch you'll find it easier.
Host customizations (answer files) for offline customization – ex. static IPs for things that vary from host to host. This is a feature for larger clusters.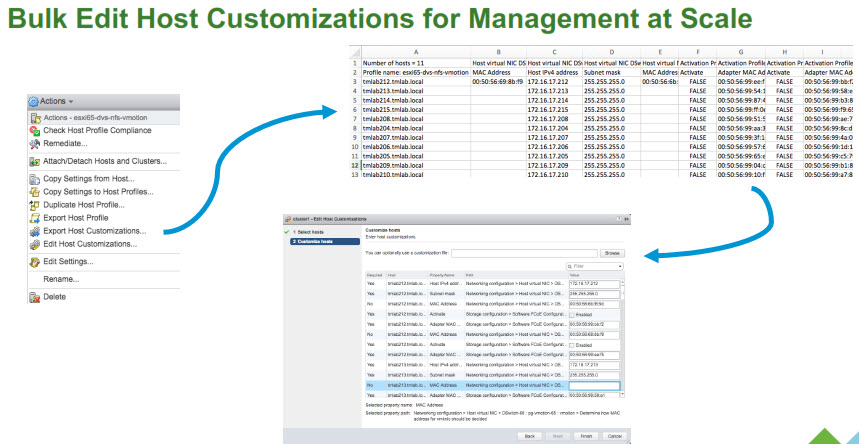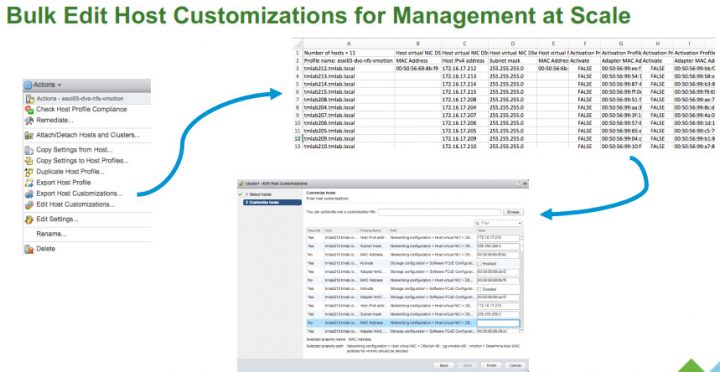 Copy settings between profiles – some host profiles are not attached to hosts, but you may want to create a profile, which will be a master profile, with just certain settings. And then copy settings from that "master" profile to a "child" profile which is attached to host(s).
Operations
New pre-check – some hosts will report on what's wrong before remediations.
An example here after pre-check…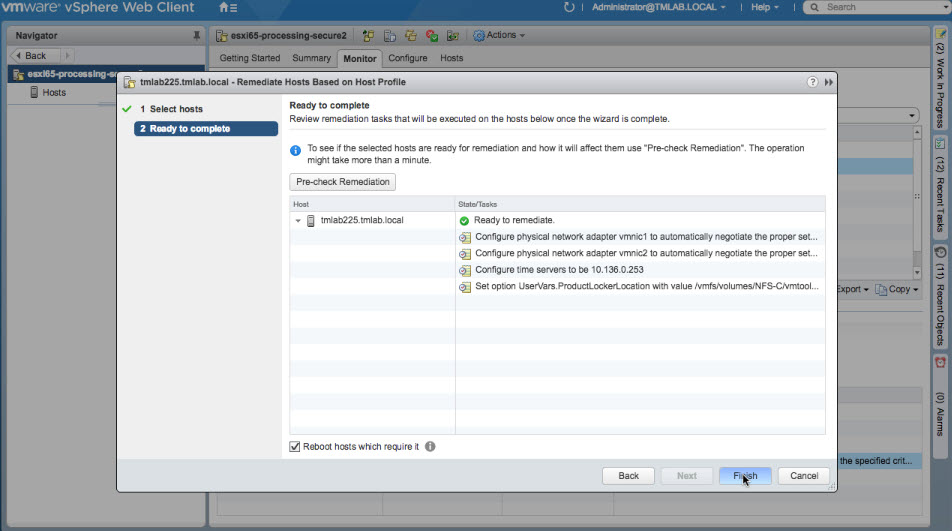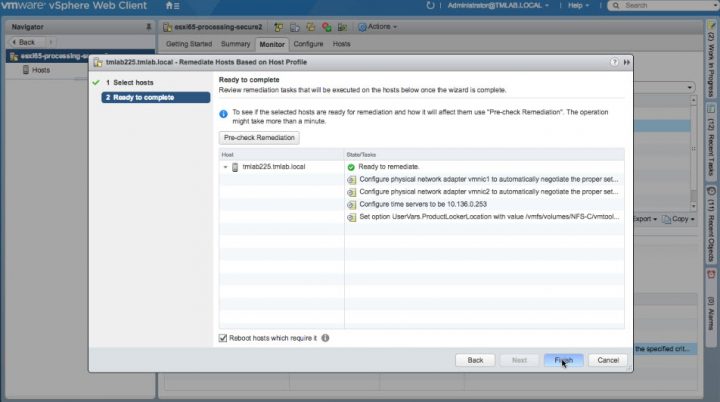 Compliance view enhancements – now you're able to see a side-by-side comparison between host profile and value present on the host.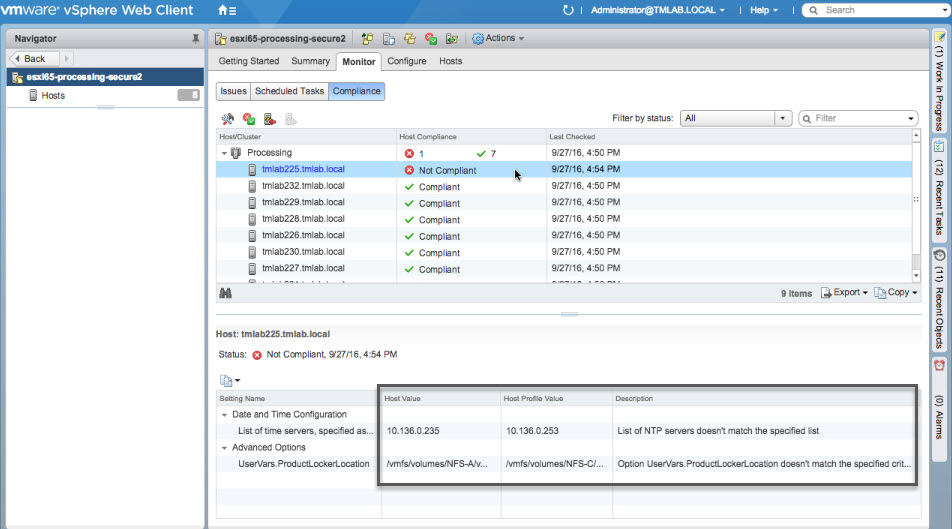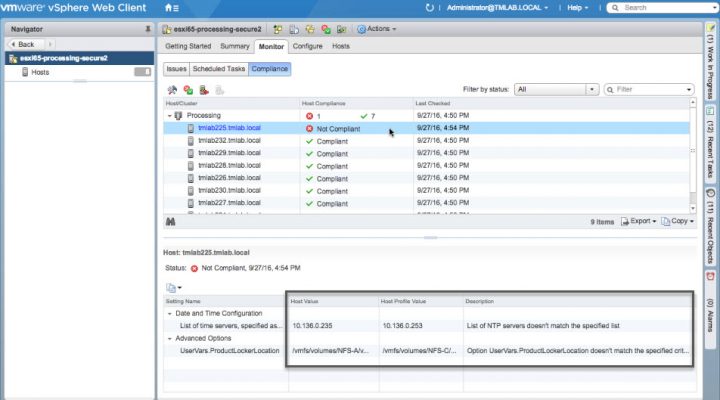 Remediation – automated fashion (DRS integrated). Host will go into maintenance mode > remediate the host > reboot if needed > get host out of maintenance mode > done
Parallel remediation – Remediation not requiring maintenance mode will be able to parallel process multiple hosts.
VMware AutoDeploy Details
AutoDeploy has a GUI! Yes, you no longer need to use PowerCLI cmdlets for creating and maintaining images. So the GUI is for Image Builder and Deploy Rules.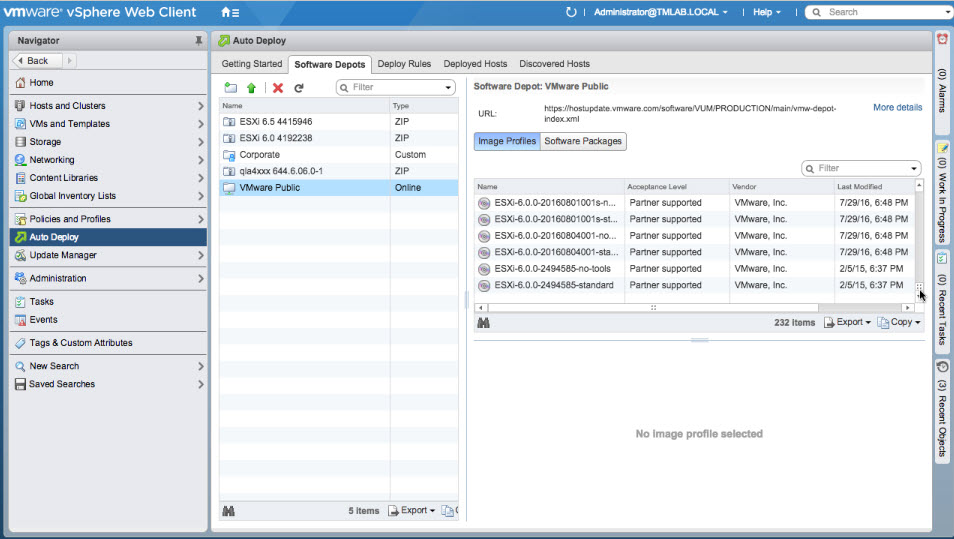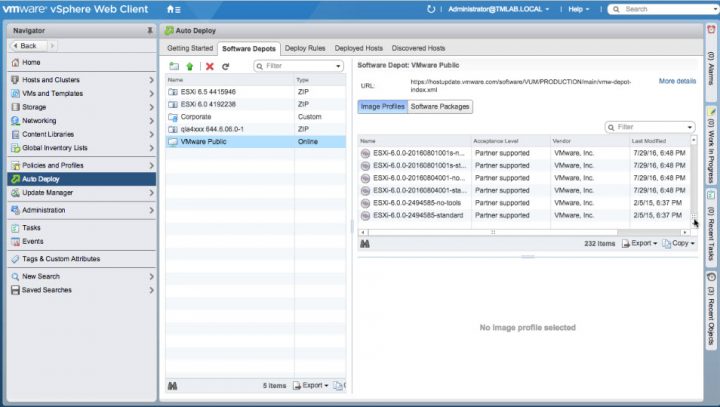 Discovered hosts tab, for example, allows to bring online a host (via HDCP) and apply a generic image. The host will boot off the image and wait for further instructions from an administrator.
Example below…

Deploy rules….


Scripts – you can now run post-boot scripts after the auto deploy boots up the hosts. Those scripts can be on the ESXi hosts. Attach them to your deploy rule and hosts will run those scripts when they come up.
UEFI and IPv6 support – supported now.
Scalability Improvements – now the AutoDeploy can manage easily over 300+ hosts without problems.
Native HA and Backup/restore – now too, available for VUM allowing to have much more resiliency for your entire vSphere environment including VUM.
Round Robin reverse proxy caching – it's possible to integrate proxy cache to store the ESXi bits, rather then to pull them each time from the AutoDeploy host.
PowerCLI Backup – Backup the state of the whole AutoDeploy environment via PowerCLI cmdlet. (rules, settings, certificates…)
New cmdlets for AutoDeploy – here are few cmdlets for AutoDeploy. One for the Proxy server and one for the Backup state.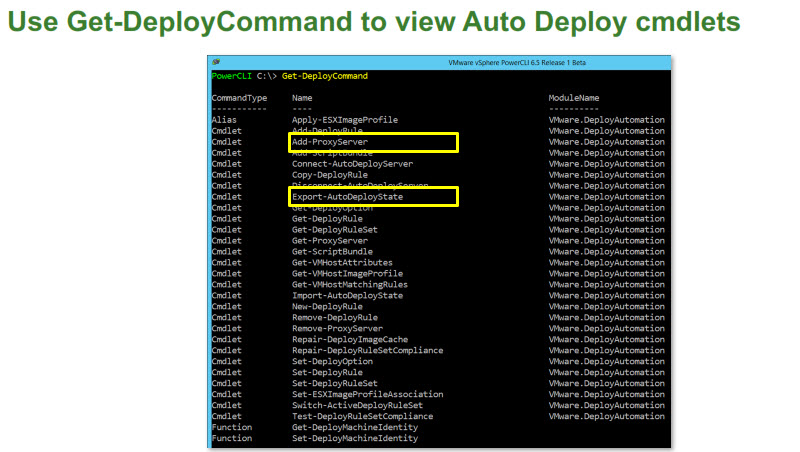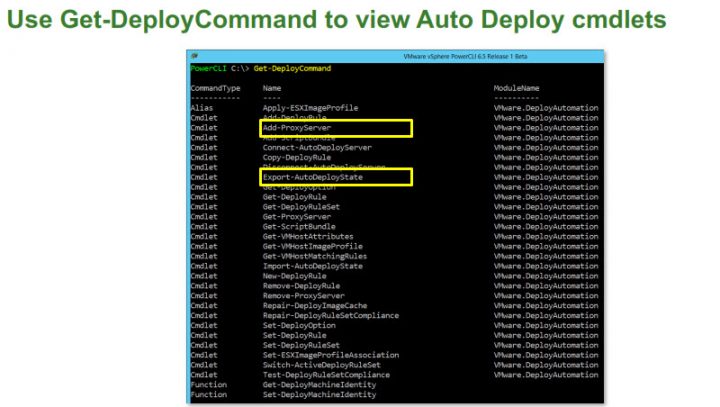 VMware vSphere 6.5:
VMware vSphere 6.5 – VUM, AutoDeploy and Host Profiles-  [This Post]
Check our VMware vSphere 6.5 Page for ALL details about new announces and releases.