A very popular way of learning what's new in vSphere for students without a lab is of course VMware Hands-On Labs (HOL). A few days ago, a new VMware vSphere 7.0 labs were released and this is exciting because anyone with a decent internet connection can now take a look a the latest features of VMware vSphere 7.0.
ESX Virtualization Blog has written quite a few articles about VMware vSphere 7.0 already and if you haven't looked, we have a dedicated WordPress page on the blog here:
vSphere 7.0 Page [All details about vSphere and related products here].
VMware hands-on labs are free of charge and you can check it out here.
The 3 new VMware HOL for vSphere 7.0 covers new features, advanced topics, and security.
The new labs are:
Quick Quote from VMware Blog post:
These vSphere 7 Hands-on Labs have about three hours of brand new exercises and content to help users learn all about our new vSphere 7 release. If you are interested in vSphere 7 with Kubernetes, we'll be releasing a fresh, new dedicated vSphere 7 with Kubernetes lab soon.

Also, we just launched a VMware Cloud Foundation 4 Hands-on Lab that is built on vSphere 7. So there is plenty of content to check out and utilize to get your knowledge and skills updated. Leave a comment below to let us know what you think of the new labs!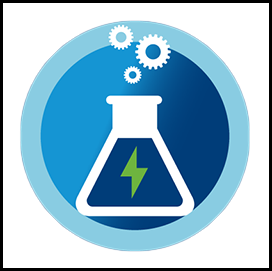 One of the features I'm looking for, to be more talked about is the vCenter server update planner.
What is vCenter Server Update Planner? This feature will help you when updating vCenter servers within your environment and also making sure that your environment will be compatible with your other existing VMware products such as Log Insight, vROPS or vRA, but also for different ESXi versions.
There will be a possibility to run What IF scenario with pre-checks to show you whether your current environment would be affected by the upgrade and show you the individual applications which need to be upgraded first, and to which version!
With a pre-upgrade check against a target vCenter server you'll be able to verify before the actual upgrade process starts, and see whether Yes or No you have an interoperability issue.
You might have an environment with vRA, vRO, Log Insight and you do a pre-upgrade check which will show you that you must first upgrade your vRA to the x.xx version to ensure that the interoperability between the different VMware products within this environment will be assured. That all the products will continue to talk to each other after you upgrade your vCenter.
I know that until now, a manual approach only was possible, but in the future, you'll get a hand via this clever system.
This is quite a revolutionary. Previously for each upgrade you must go to VMware Product Interoperability Matrices page and make sure about that …. manually. This is a lengthy process where you can also make errors.
Source: VMware Blog post
More from ESX Virtualization
Stay tuned through RSS, and social media channels (Twitter, FB, YouTube)