We have already talked about integration between Nakivo Backup and Replication and NAS hardware products, such as Synology or QNAP. Today we'll highlight another integration between Nakivo and Netgear. This post's title is Disaster Recovery with NETGEAR and Nakivo. NAKIVO Backup and Replication supports quite a few Netgear ReadyNAS devices.
Before we get started, let's first talk about why would such integrations be interesting or beneficial for the end user. Let's have a look at some of those benefits.
If you physically separate the backup software form your virtual environment. (your backup server is installed on a physical server/device). Your backup software and backup workloads do not consume any resources from your virtual infrastructure.
Another aspect to think of is the budget. (N° 1 in many environments). You're already investing money in NAS device, so why not use its power of the NAS device to run backup software at the same time? There is a CPU power which otherwise would not be utilized much during normal tasks of the device.
Yes, this could be a second benefit to point on. Most of modern NAS comes with dual-core or quad-core CPUs so there should not be any performance hit for the NAS to perform some backup work on the top of the usual NAS work.
By having the software installed on your NAS server, VM backups are written directly to NAS disks, without the overlay of CIFS and NFS protocols so the performance is optimal.
You can find the list of supported models at this page at Nakivo.
Example of a supported device.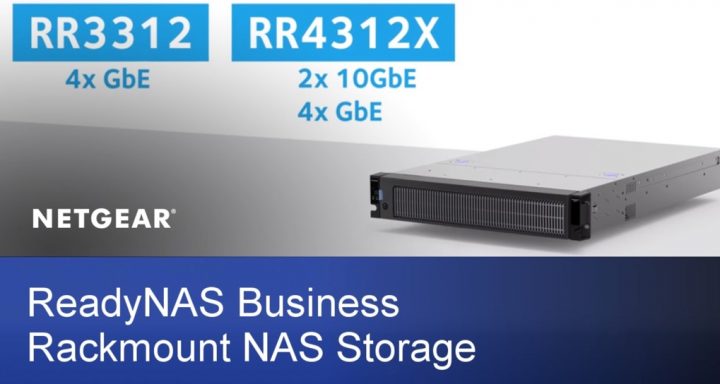 Disaster recovery with a separated backup storage, backup server, is a necessity.
You can also enhance your DR protection by sending some backups to the cloud. Nakivo Backup and Replication can send some copies of your backups to the cloud. Like this, your backups are even safer. Imagine your storage device has problems. Double protection is a must, but in general, there is another rule.
A 3-2-1 rule which helps to keep a backup resiliency.  The 3-2-1 rule is basically saying that you have at least three backups which must be stored on at least two different types of media. And at least one is stored offsite.
The NAS devices such as those from Netgear fits pretty well into such a disaster recovery strategies implemented by many organizations today.
It is All-in-one solution as the backup server itself resides on the NAS device. No need an external backup server.
Nakivo also has a backup Deduplication at the backup repository level, and also other efficiency-oriented features such as to skip swap files during backup.
Many organization does not have a very large infrastructure at remote offices. As such, those locations needs very little infrastructure for backup. So a NAS backup appliance is a great solution for backups. As it only requires a NAS device without an additional infrastructure. So it's cost effective.
With Nakivo you can instantly recover VMs, Microsoft Exchange objects, Microsoft SQL Server Objects, Microsoft Active Directory objects, and files of Windows-based or Linux-based VMs. Pretty much fill all the needs that IT admin needs during his/her data protection tasks.
Nakivo Product Website is here. Trials and NFRs also available there.
More about Nakivo on ESX Virtualization:
More from ESX Virtualization
Stay tuned through RSS, and social media channels (Twitter, FB, YouTube)