Today we'll show you how to patch vCenter Server Appliance (VCSA) from Offline Depot. As you might notice, a new version of VCSA 6.5a has been released, as well as ESXi 6.5a, supporting VMware NSX 6.3. The VCSA 6.5 become more attractive when it comes built-in features. We have detailed the deployment and setup, built-in HA protection test or a migration from Windows based vCenter.
So VMware is giving a clear signal – VCSA is the way moving forward. Especially when now owning the whole stack with Photon OS. Previously the VCSA was using Suse Linux Enterprise Server. So there will be more admins migrating their vCenters to the new VCSA 6.5 (Photon OS based) appliance during the months to come. Not to forget that we now have built-in vSphere Update Manager (VUM) which enables us to patch ESXi hosts and VMs.
Let's get back to our post where we'll learn How to patch VMware vCenter Server Appliance (VCSA) from Offline Depot. What we'll actually do is that we will setup a temporary web server on a separate machine. This web server will serve the patches to our VCSA 6.5 appliance, so we will not import/copy anything inside of the appliance and the web server is portable so we do not have to install permanently on our management workstation if we do not want to.
How to patch VMware vCenter Server Appliance (VCSA) from Offline Depot – The steps.
Step 0: Download the vCenter Server Appliance patch ZIP file from the VMware Web site at https://my.vmware.com/web/vmware/downloads. The latest file (during the time of writing is called VMware-vCenter-Server-Appliance-6.5.0.5200-4944578-updaterepo.zip).
Step 1: At first I tried with one portable web server and it did not work. I could not mount the repository. The error message was saying "The repository URL does not contain packagess belonging to this product".
After a quick question on Twitter, Ralf pointed me to HFS which just works.
@vladan @VMware @emad_younis I used HFS as websrv adding the unpacked vc_update_repo folder. Auth: none.

— Ralf (@ralfthiel) February 6, 2017
So I had to start again and go and download HFS first.
Step 2: Then extract the update zip file for VCSA 6.5 which you have downloaded from VMware. The file's name, as mentioned higher, is VMware-vCenter-Server-Appliance-6.5.0.5200-4944578-updaterepo.zip.
Extract the zipped bundle into the repository directory. The extracted files are in two subdirectories: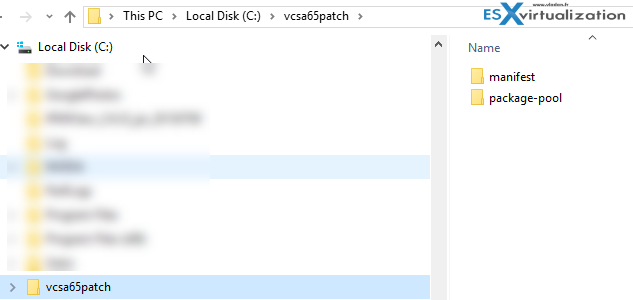 You should see all the rpm files in the package-pool folder there.
Start the web server and add the folder where you extracted the VMware repo ZIP file. Add this folder to the root directory.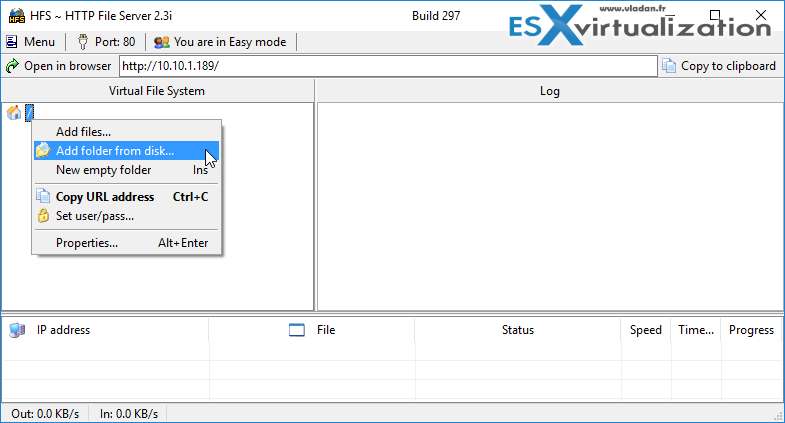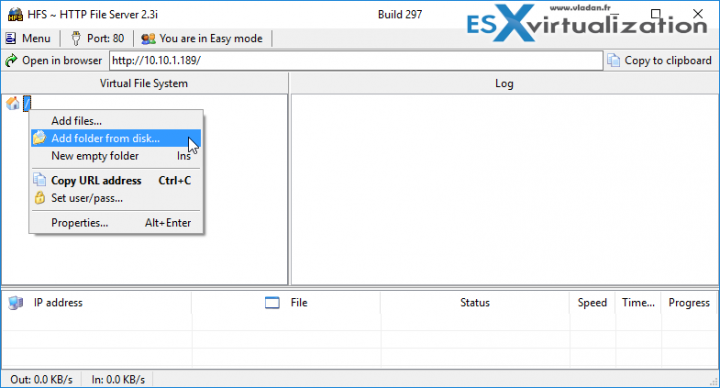 Use real folder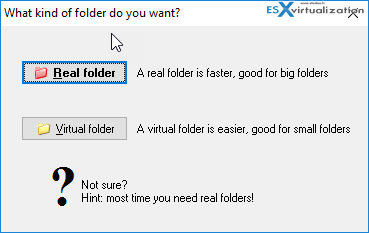 Step 3: Then go and connect to the vCenter Server Appliance Management Interface (VAMI) of your VCSA 6.5. It should be via the 5480 port, the connection should look like this:
https://ip_of_vcsa:5480
Select Update > Settings > Check the radio button Use Specified repository and replace the repository URL which is by default set to https://vapp-updates.vmware.com/vai-catalog/valm/vmw/8d167796-34d5-4899-be0a-6daade4005a3/6.5.0.5100.latest/
with the address of the web server and the sub-directory. In our example it is:
https://10.10.1.189/vcsa65patch
Like this.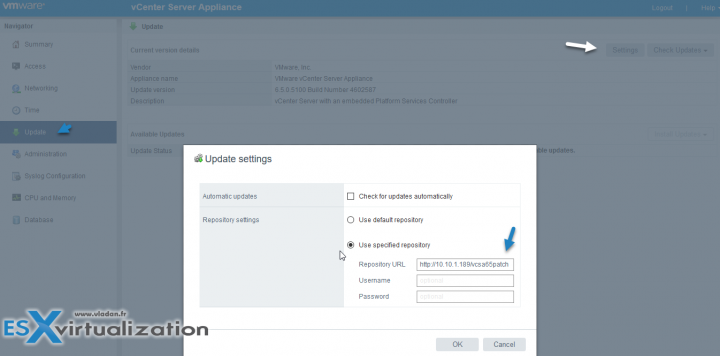 Then validate through OK button. You should see the repo being mounted with a message "Only product updates are available". That's just perfect…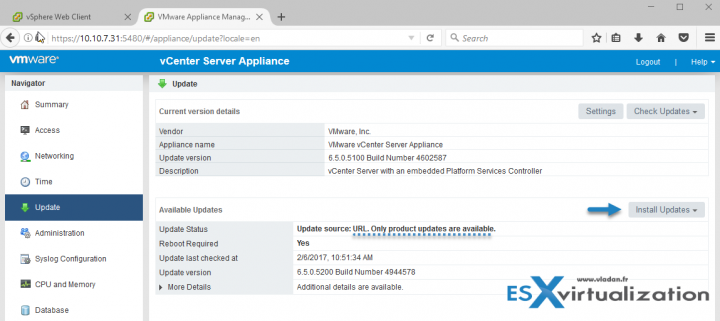 Then simply click the Install Updates button which gives you the option to install All updates.


The process starts the updates and after few minutes you should see the final screen with successfull message.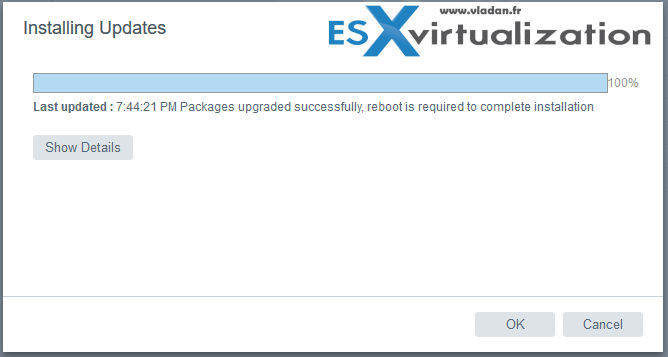 Reboot the VM to complete the installation process.
After reboot you can check again against the software repo and you'll see a message saying that the "Latest updates already installed on vCSA, nothing to stage/install. And you can check the Build number has changed.


Done.
Also from ESX Virtualization
Stay tuned through RSS, and social media channels (Twitter, FB, YouTube)