If you don't know 3CX, you should definitely check them out. They're developing software PBX which runs on Windows, but also on Linux (Check 3CX on Debian ISO ) and they also make their software able to run on low-cost MiniPCs (check  3CX on a $100 MiniPC – Tips ). Today I'd like to talk about the new possibility to become 3CX certified. So today's post is about 3CX Certifications and Training.
There is a new possibility to get more knowledge about 3CX and learn something new about SIP trunking and firewall configurations via some basic training courses from 3CX. For now, there are some basic concepts such as installing 3CX, phone provisioning, firewall configuration and more and prepares you for the 3CX Certified Engineer certification. But later on, they prepare also some more advanced courses.
For now, I could find 5 modules where you can learn the basics about 3CX, firewalling, telephones and SIP trunks:
Install 3CX
Installing the Client
Configure a Desktop Telephone
Configure the Firewall
Add SIP Trunks (VoIP Provider)
Each module has its video and slides. After you have watched the videos and read the documentation, if you want to pass the certification test, you can login to your Partner Portal account and take the 3CX Certification test.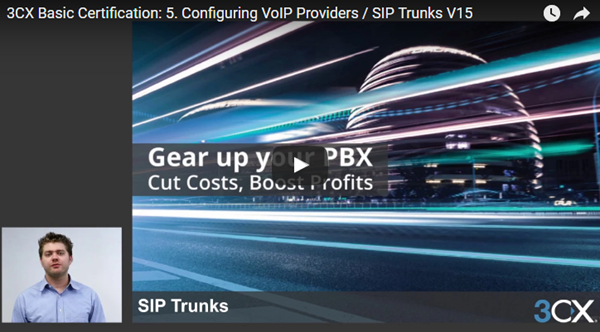 Check their training and a possibility for certification – Get Your 3CX Basic Certification.
And at the end, some latest news on what's in the pipes. What's in development at 3CX. they usually add features and functions, as they go, but also through service packs. For example, right now they're working on those functions:
Hotel Module – The wake-up call will be included in SP5, the PMS integration will be delivered in update 6.
Click2Call – This functionality was included in v14 and will make it back into update 6.
Playlists for music on hold (folder with multiple wav files and you can shuffle through them). This will make it into update 6.
Web-based client (includes web-based wallboard) – New look, new features, easy to use. Not sure if it can make it into update 6.
VAD Voice applications – we have redeveloped the VAD functionality and merged it with the queue module, allowing it to interact with the queue. It will also have outbound capabilities and be much more high performing. Not sure if it can make it into update 6.
Hotdesking – much requested but we are working on integrating it natively into the architecture. Not sure if it can make it into update 6.
More info about the Debian ISO.
A Debian-based Linux distribution with 3CX software is designed to run a complete unified communications platform. There is a 3CX client included in the distribution but you can also install it separately.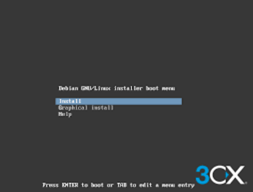 The 3CX PBX provides a complete open standards-based IP PBX and phone system that works with popular SIP trunks and IP phones. It will automatically configure all supported peripherals and it also comes with clients for Windows, OS X, iOS, and Android.
The ISO image includes a free license for the 3CX PBX edition. The Debian for 3CX ISO image runs the standard Debian installer which installs a minimal system with the nginx web server, PostgreSQL database, iptables firewall and Secure Shell. Options not relevant to 3CX have been removed form the distribution.
In case you'll need help with the installation, there is quite a few documentation pages available at 3CX, as well as on number of websites and blogs. You can get help for the installation from this post.
Check other posts about 3CX:
New 3CX Certifications and Training Online – Get Certified (This Post)
Check also other posts on ESX Virtualization
Stay tuned through RSS, and social media channels (Twitter, FB, YouTube).
*********************************************************************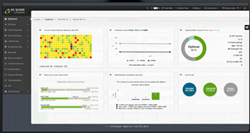 DC Scope for VMware vSphere – optimization, capacity planning, and cost management. Download FREE Trial Here.
Tracks the performance of VMs with a summary view of the resources and metrics in degradation.
Easily improve the performance of your infrastructure.
DC Scope is affordably priced per VM.
*********************************************************************