Public cloud strategy might work for some but might not work for others. If you the one who perhaps invested a lot of money and work into cloud-native apps that now works only in AWS, you might seem to be "locked in" this situation forever. You might be paying astronomical bills for using the AWS public cloud infrastructure on a long-term. You might have problems to be in compliance with security, policies, and regulations. Read more, because there is a solution which allows going back to on premises.
The cost might not be the only reason why would someone would like to move back from the cloud to on premises. Another reason might be malware (Spectre, Meltdown), connectivity, or simply to regain the control of your IT, including the hardware.
There are solutions out there which allow re-creating Amazon AWS environments on a commodity hardware. The solution's name is Stratoscale Symphony and our readers could already see my detailed post about it here – Stratoscale Symphony 3 Generally Available – What's New?
Note: Stratoscale Symphony has been awarded the VMworld 2017 Best of Show Gold Award in the "Virtualization and Cloud Infrastructure"
The solution has converged compute, storage and networking with automation and management. It is also multi-tenant. Think of it as a full VMware stack with ESXi, VSAN, and vCloud Director….. but running OpenStack and KVM Hypervisor based.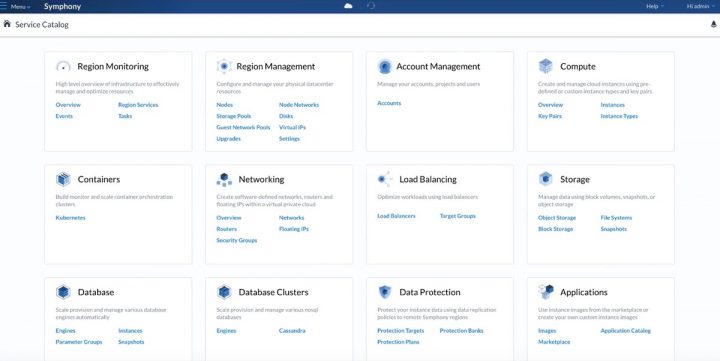 It has built-in VM management so you can create a VMs, manage storage, networks, and also manage tenants. You can run any types of VMs (Linux, Windows) or containers. Stratoscale Symphony UI (web-based) allows managing the whole cluster which needs at least 3 nodes to start with.
Note: You can deploy Stratoscale on bare metal servers or on the top of VMware vSphere.
Stratoscale creates also more and more services that are AWS compatible that allow you to take any application you develop in the cloud and deploy it on-prem or vice versa. Those services are:
New database services that are compatible with AWS RDS.
New Kubernetes services so you can have managed containers orchestration.
New multiple storage products which support object storage (

AWS

 S3 compatible) as well as file storage (

AWS

 

EFS

 compatible).
New elastic Load Balancing functions.
New 

EMR

 compatible 

Hadoop

 service allowing you to do more big data analytics workflows.
Quote from Stratoscale:
Stratoscale's AWS-compatible on-premises environment offers comprehensive cloud services and AWS APIs so that no application re-write is required when re-patriating applications and DevOps team can continue to leverage existing scripts and automation.
You might wonder why the product is called Symphony?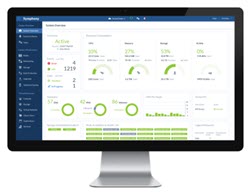 Check this another quote from Stratoscale:
We are calling our product Stratoscale Symphony because it orchestrates a lot of different components. We want to offer an AWS compatible capability that you can deploy in any data center. That means being able to compose your infrastructure from any hardware component of choice: servers, storage arrays, network infrastructure – and then aggregate them together to create cloud capacity.
You can get a demo without even downloading the solution. It's a Stratoscale's fully-featured sandbox environment – No Download Needed! In fact on their Stratoscale Symphony product page, you can simply enter your details and they'll send you a link to a test environment so you can have a look. Stratoscale Symphony 4 is the latest version of their product.
The underlying infrastructure can be obfuscated from the developer and optionally replaced or extended over time without affecting the deployment of applications. The choice between the native deployment on bare-metal comodity hardware or at the top of vSphere makes the solution pretty flexible.
Source: Stratoscale blog post
More articles about Stratoscale
More from ESX Virtualization
Stay tuned through RSS, and social media channels (Twitter, FB, YouTube)