VMware EXPLORE is approaching fast. Why 7 sessions only you might ask. Well, considering you have 3 days of VMware EXPLORE, you don't want to "supercharge" yourself to with sessions, when you know that they'll be available for watching later.
A seven sessions leaves you with 2-3 daily sessions (which is already a lot) and the rest of the time you can do other things (meet other vExperts, bloggers, pass the certification exam (with 50% discount) or hang out within Solution Exchange.
Update: VMware Schedule builder is now available.
Remember:
An online event cannot replace an in-person event! This is the first opportunity after a couple of years to get together, meet old and new friends and join the show.
U.S dates:  August 29 – September 1, 2022 – Early-bird pricing ended June 13, for US. Moscone Center | San Francisco, California.
Europe Dates:  7 – 10 November 2022 – Early-bird pricing ends 8 August, For Barcelona, it's still possible. Fira Gran Via | Barcelona, Spain.
More info about VMware EXPLORE 2022 at the official site here. Get your full pass for San Francisco here. The European event tickets can still be available at a discounted price. Head to this page to secure your entry for VMware EXPLORE Barcelona. The early bird price ends on the 8th of August.
There will be over 900+ Sessions & 1,000+ Speakers a the show. A huge event indeed.
Access to the VMware Explore 2022 US Content Catalog is now available.
Exam Discounts
Your full event pass purchase also allows you to add on VMware Certified Professional (VCP) and VMware Certified Advanced Professional (VCAP) certification exam vouchers during registration at a 50% discount (exams must be taken onsite during VMware Explore Europe).
ESX Virtualization Blog has also a FREE study guide (I'm sure you know how to find it within the top menu)….VCP7-DCV Study Guide page.
Check out our YouTube Channel for the latest videos.
My Top 7 Sessions picks:
VMware Tanzu – Tanzu Platform for Kubernetes and the Multi-Cloud Journey [KUBB1940US] – by Kendrick Coleman, Scott Rosenberg, Katarina Brookfield. More info and registration here.
In this technical session, we will review the key infrastructure and operational components of the VMware Tanzu platform for Kubernetes. This includes products such as VMware vSphere with Tanzu, VMware Tanzu Kubernetes Grid, and VMware Tanzu Mission Control. Get a technical overview and learn how they interoperate to deliver a succinct multi-cloud experience. Learn how Terrasky uses an enterprise-ready Kubernetes runtime to deliver end-to-end connectivity and security with integrated load balancing
Extreme Performance Series: vSphere Advanced Performance Tutorial [CEIT1097US] – with Mark Achtemichuk and Valentin Bondzio."The VMware vSphere Advanced Performance Bootcamp provides the most advanced technical performance-oriented training available about vSphere performance design, tuning and troubleshooting. Hosted by VMware's Mark Achtemichuk (VCDX) and Valentin Bondzio, we will discuss a broad range of topics covering all resource dimensions, including the ESXi scheduler, memory management, and storage and network optimization. The student will become empowered to identify the location of performance issues, diagnose their root cause, and remediate a wide variety of performance conundrums using the many techniques practiced by the most seasoned vSphere veterans and VMware internal experts. Armed with the knowledge provided in the class will allow you to confidently approach virtual performance and manage it successfully."More Info and registration here
10 New and Exciting Things about vSphere That you absolutely need to know [CEIB1574US] – by Himanshu Singh and Dave Morera.
"Yes, this is the vSphere session you've been looking for. Join us to get the latest and greatest on 'What's New with vSphere'. We will share the latest news and timelines, and give you an overview of what's coming, as well as technical details with the newest demos, to cover 10 new and exciting things about vSphere that you absolutely, positively need to know. Note that we might update the details of this session at some point."

More Info And registration here.
Continuous vCenter Availability [CEIB1602USD] – by Feidhlim O Leary, Gurudatt pai.
"Learn about exciting new technologies and features to provide continuous availability of VMware vCenter Server, and increase its resiliency and ability to service the VMware multi-cloud infrastructure."
More info and registration here
Introduction to VMware Tanzu Application Platform [CNAT2177US] – by Martez Killens, Christopher Samp, Dodd Pfeffer, Pulkit Chandra.
"Attendees will tour VMware Tanzu Application Platform and learn how it streamlines application delivery at modern enterprises. You will see how application teams use the developer experience platform to iteratively code for multi-cloud without deep knowledge of Kubernetes. Watch how the operations team is able to design a dynamic, secure software supply chain that automatically enforces governance and compliance across all applications. Discover how the platform leverages GitOps (configuration as code) to manage the application promotion process for a fleet of servers, all the way to production."
More info and registration here
Get Started with Containers and Kubernetes using vSphere with Tanzu [KUBB1941USD] – by Michael Foley and Alexander Ullah.
"Containers, Docker and Kubernetes. We hear so much about them these days, but the tech moves so fast that it can be challenging to understand what they are and the impact they will have. Come to this session to get a foundational container education. Find out what they are and why they are gaining so much traction in the development community. You will get a technical overview of containers and Kubernetes, and learn how to get started using VMware vSphere with VMware Tanzu. The speakers will employ terms and use cases relatable to infrastructure engineers. You will also see some demos of this technology in action using vSphere with Tanzu."
More info and registration here
How to simplify your Kubernetes operations with Tanzu Kubernetes Grid [KUBB2183US] – by Timmy Carr and Cindy OBrien.
"If you're looking to streamline Kubernetes operations or find solutions for operational complexity, you've come to the right place. Whether you're getting started with containers or you've been on your Kubernetes journey with VMware Tanzu, this is a must-attend session. We will provide an overview of all that's new in VMware Tanzu Kubernetes Grid this year, discuss key technology trends and customer challenges, share how the latest capabilities will help customers meet the needs for key use cases, and dive deep into its implementation of new services."
More Info and registration here.
Register to attend an in-person event this year here.
So who will be in Barcelona this year? Czech Team in Barcelona …..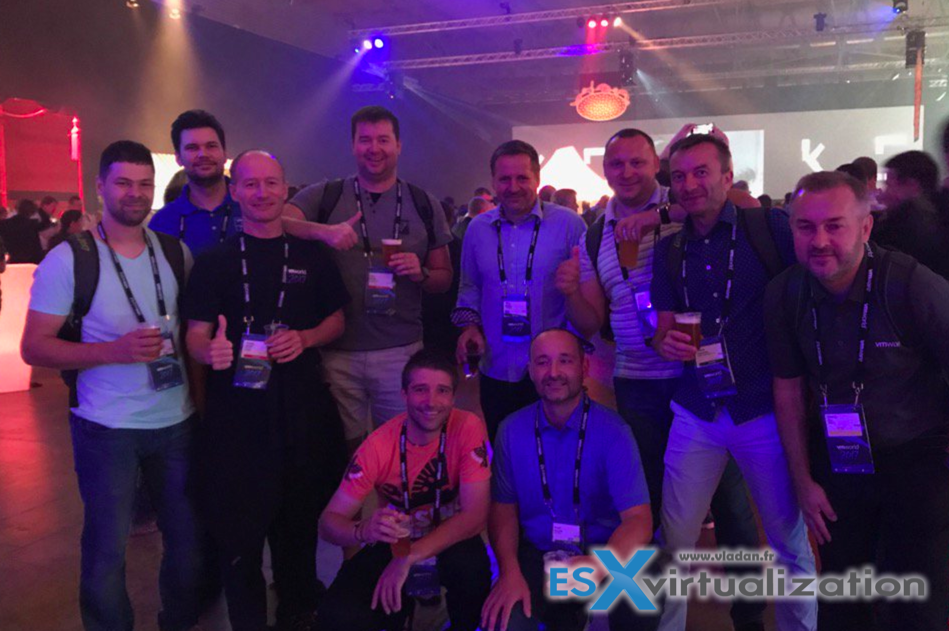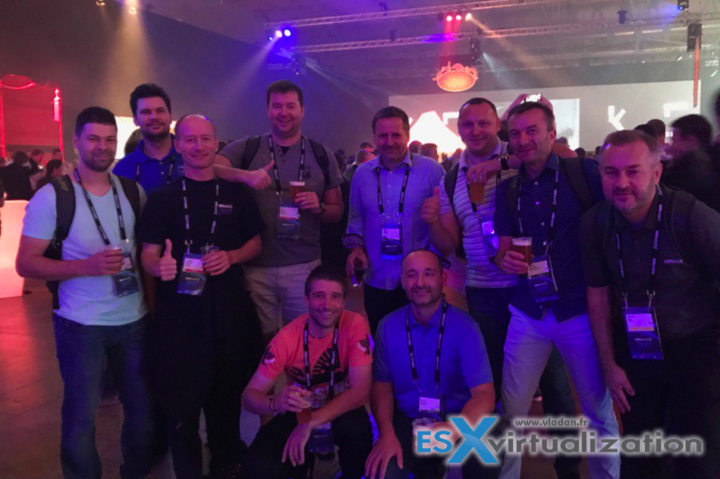 ESX Virtualization Blog Coverage VMware EXPLORE 2022
More info about VMware EXPLORE 2022 at the official site here. Get your full pass for San Francisco here. The European event tickets can still be available at a discounted price. Head to this page to secure your entry for VMware EXPLORE Barcelona. The early bird price ends on the 8th of August.
More posts from ESX Virtualization:
Stay tuned through RSS, and social media channels (Twitter, FB, YouTube)