Uptime 2021 from Runecast is NOT just another conference online. Get deep-dive TECH TUTORIALS, BEST PRACTICES & PROACTIVENESS, and BUSINESS INNOVATIONS.
The conference covers hybrid cloud infrastructure management, security compliance with a focus on vulnerability management, issue remediation, disaster recovery (DR), and business continuity.
Not marketing fluff. Just tech – straight from IT trailblazers, VCDX, and vExperts. That's what's Uptime 2021 promises. Runecast isn't just another startup, it's a company that is run by VCDX folks, previously working at VMware.
They build Runecast from the beginning with the main principle idea behind it – make the VMware admin life easier. The conference isn't pre-registered. It's a Live event. All I can say, they know now their stuff. The conference takes place for a single day only!
26th October 2021
Register for Uptime 2021 here.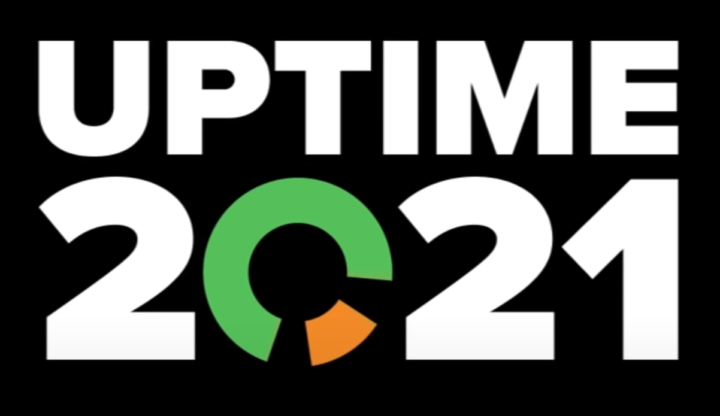 I hope I'm getting your attention.
Quote:
The idea behind UPTIME 2021 is to gather forward-thinking trailblazers from the IT community together to share experiences and educate both others and ourselves. Virtual events are an area that the world is still just beginning to explore, and we appreciate the opportunity to test new possibilities for the future.
Yes, sessions, discussions, and best practices you should know and implement in your day job.
The conference Is LIVE event. Not pre-registered as some other online events. Check the trailer (I like the music, btw…. )
26th October 2021
Register for Uptime 2021 here.
Some of the content:
Harden Linux Workstations – If you're not a Linux god (like me) you might want to learn some tips on how to harden your critical Linux workstations to an appropriate security baseline with OpenSCAP project that provides a wide variety of hardening guides and configuration baselines developed by the open-source community. You'll learn which security baselines are available. How do you choose the right one? How do you remediate the gaps?
Tips to develop your professional career – session from Ignacio Gonzales Marinsalda (vExpert and sysadmin)
Ransomware and Security –  avoiding potential security breach and financial impact with Runecast. Yes, ransomware is everywhere those days. Learn how to stay protected and safe. I highly recommend this topic.
Networking, Networking, Networking – roundtable talk live
Eliminate blind spots in your network – external employees, work from home, how to prevent unwanted activity and threads within the network or at HomeOffice.
How to implement proactive management for a virtual environment – a fellow blogger Andrea Mauro (VCDX, vExpert) will teach you how compliance management is a crucial task in every environment and that is not only for regulatory concerns but for any business that wants to apply their internal compliance rules and matches with best practices, reference architectures, compatibility matrixes, security rules and more. If you're using only static periodic health checks it might not be enough today. You'll need a dynamic and proactive approach….
HCI Revolutionizing the datacenter today and tomorrow – a VMware vSAN session by Duncan…. -:).
Structure communication for managing over 150 businesses across the globe – this seems to be an interesting session on some best practices and tools on how to structure communication, which tools to use, and how to use them to have the best team performance.
More about Runecast
You may don't know Runecast Analyzer for VMware vSphere. The solution exists for many years. We have reviewed the full product a while back. Take a look here. Since then, there is an evolution of the product on regular basis.
Some of our articles on Runecast Analyzer:
Some vSphere latest content
You might want to check our Free Tools page where you can find VMware utilities, but also utilities for Microsoft systems or other "Swiss Knife" software there.