Using VDR without vCenter, in which situations?
I wonder why would someone would want to use VMware Data Recovery (VDR) without vCenter. Yes there might be a case for that. In case you're running vCenter as a Virtual Machine (which is good practice) and this VM is being protected by High Availability (HA). Then if something goes wrong with your vCenter VM (let's say you loose vCenter) and you need to full restore from your backup storage, you should can use VDR for that….
In fact it's being designed to help you in that particular case. To have a possibility to restore manually or to do a manual integrity check.
In case you loose the whole site for example and you need to start restoring the VMs there, you have the possibility to connect to your ESX (i) host and start the restore operation. You won't have the scheduling feature for Backup or Integrity check if you don't have vCenter.
Also good to know is that VDR backs up a VM even if this one is powered Off. Also the backup job will continue in case the VM being backed up is vMotioned at the same time. Even Storage vMotion does not stop the backup job.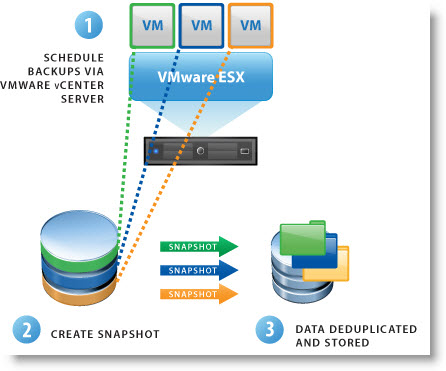 Still, VDR is entry level solution.
Some more readings about VDR:
Proven practices document: https://communities.vmware.com/docs/DOC-11532
VDR FAQ (June 2010) – PDF document
VDR is part of the Essentials PLUS KIT and upwards.. . The Standard, Entreprise or Entreprise Plus does include VDR.
More on VMware Data Recovery:
More on VMware Data Recovery:
Using VMware Data Recovery without vCenter? – this post