VDR not mounting automatically a deduplication store.
I was having issues with not mounting automatically the backup destination after rebooting the VDR appliance since some time now. This was happening in my environment since I upgraded to the VDR 1.2.
This is something that I was aware of and I usually mount the destination deduplication stores after the reboot manually. It was not something critical, but just little annoying.  That's why I was quite happy to find this VMware KB which solves exactly this trouble.
You have to go and add a line to the /etc/fstab file after logging via SSH into your VDR appliance. The steps you'll have to take are:
Open an SSH session to the VDR appliance.
Open the /etc/fstab file using a text editor.
Add this line at the end of the file:/dev/sdX /SCSI-0:1 ext3 defaults 0 0where
/dev/sdX is the device name


/SCSI-0:1

is the mount point


ext3

is the file system type


defaults

is the mount option


0

is the dump option


0

is the file system check option

Run these commands to unmount and remount the volume:unmount /SCSI-0:1
mount /SCSI-0:1
Source: VMware KB 1029746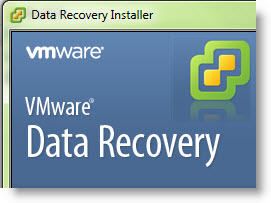 More on VMware Data Recovery:
VDR appliance not mounting automatically the backup destination after reboot – this post