VMturbo has released new version of their flagship product – VMturbo Operations Manager 5.2. A very interesting feature has been added to this release – QoS for applications. The previous VMturbo release has brought Application Control Module (ACM) and in the 5.2 release a SQL and Oracle support has been added for ACM.
So it means that not only Java app servers are supported for the remediation layer, but also SQL and Oracle DBs. The desired state for applications goes through the analytics layer and applications can be driven to the desired state by reconfiguring the application, or doing an auto scale or prioritize access to infrastructure resources (to make sure that the VM where the app is executed gets the lowest latency datastore, or the host with less busy CPU for example).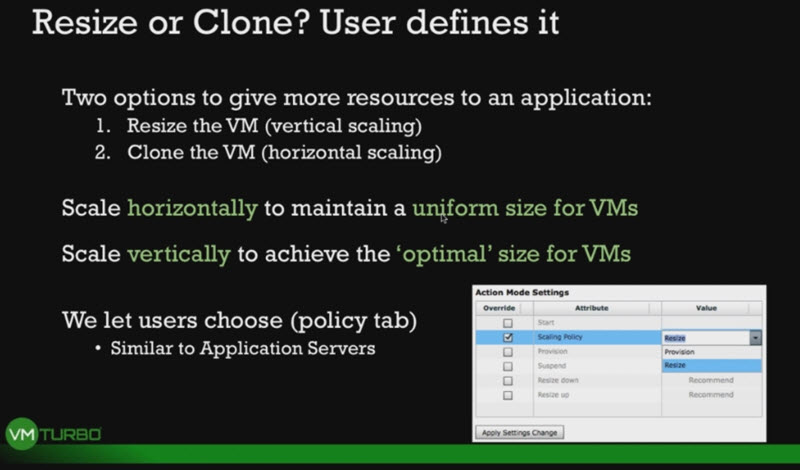 VMturbo 5.2 Released  – What's new?
QoS Adherence – Its now possible to define application QoS targets, like transactions per second or response time. This means that if an app isn't reaching those targets VMturbo offers a solution in real time. So it's not necessary to monitor a threshold or give an app more resources than it really needs pretexting it's business critical.
Arista Network Control Module – Previous release VMturbo brought the Network control module allowing to reduce the east-west traffic to placing the workloads closer each to other. In this release there is a new Arista Network control module which allows extend Operations Manager into the Arista Extensible Operating System (EOS) network layer which takes the decision between compute and storage loads vs. localizing network traffic flow. It dynamically places frequently communicating inter app tiers next to each other to minimize "east to west" latency and provides network aware decisions that shape traffic flow to mitigate buffer overflow risk.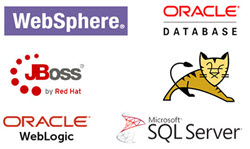 Application Control Module – support for Oracle, SQL databases. Previous release has brought Java app server support.
customers get real-time recommendations to auto scale up (provision/decommission instances) or out (app server or database configuration decisions) taking into account the entire stack and resource supply as well as inter-dependencies between app servers and databases. All with a goal of assuring performance of those applications.
Integration with Red Hat CloudForms – Cloud forms is built Opensource app called ManagedIQ. Users of CloudForms and Operations Manager are able to deploy new workloads to a private or hybrid cloud and they will get a recommendation of where to deploy the workload. The decision is based on real-time understanding of the workload demand and available infrastructure supply.
Software Development Kit (SDK) – partners and customers are able to create components of the infrastructure (storage, app.platform or converged fabric).
SaaS Delivery Option – users can deploy VMturbo in AWS via AWS Market Place. It's also more easier to share custom dashboards with other users. There is also new Impact View dashboard which shall help out to understand the impact that VMurbo has in the datacenter by optimizing performance and maximizing efficiency. It allows that VMturbo appliance to run in the public cloud and the appliance is maintained and patched by VMturbo.
If you plan to test the product I can say that the setup of the product is very easy. Distributed as standard virtual appliance you can be up and running in no time. Check VMturbo! Oh, and besides the 30 days trial they also have a completely free version too.
To upgrade from previous release? Through Admin tab > click the check for update button > update > done! Quick and easy.