New release of VMware vSphere 6.0 U1 is out. vCenter Server 6.0 U1 as well as ESXi 6.0 U1, which brings stretched cluster functionality. While those products keeps version 6.1U1 other products in the suite goes with version 6.1. Other products of the vCloud suite like vSphere Replication 6.1, SRM 6.1 or VDP 6.1. You could possibly read the details last week from my VMworld 2015 coverage.
According to the release notes the stretched cluster compatibility and VSAN which has been initially announced and to be available with VSAN 6.1 is present in the 6.0 U1. To be tested….
Update: vSphere 6.0 U1 contains VSAN 6.1 which does support stretched cluster functionality.
Which VMware products were updated?
ESXi 6.0 Update 1 | ISO Build 3029758 – Release notes

vCenter Server (Windows and VCSA) 

Build Number

: 3040890 – Release notes
VMware SRM 6.1 – Release notes
vSphere Data Protection 6.1 – Release notes
vSphere Replication 6.1 – Release notes
VMware vRealize Orchestrator Appliance 6.0.3 – Release notes
VMware vRealize Operations Manager 6.1.0 – Release notes
vCloud Director 8.0
Start your download engines….
Screenshot from the lab confirming the new stretched cluster icon…

From the release notes of ESXi 6.0 Update 1:
This release of VMware ESXi contains the following enhancements:
I/O Filter: vSphere APIs for I/O Filtering (VAIO) provide a framework that allows third parties to create software components called I/O filters. The filters can be installed on ESXi hosts and can offer additional data services to virtual machines by processing I/O requests that move between the guest operating system of a virtual machine and virtual disks.
Exclusive affinity to additional system contexts associated with a low-latency VM: This release introduces a new VMX optionsched.cpu.latencySensitivity.sysContexts to address issues on vSphere 6.0 where most system contexts are still worldlets. The Scheduler utilizes thesched.cpu.latencySensitivity.sysContexts option for each virtual machine to automatically identify a set of system contexts that might be involved in the latency-sensitive workloads. For each of these system contexts, exclusive affinity to one dedicated physical core is provided. The VMX optionsched.cpu.latencySensitivity.sysContexts denotes how many exclusive cores a low-latency VM can get for the system contexts.
ESXi Authentication for Active Directory:ESXi is modified to only support AES256-CTS/AES128-CTS/RC4-HMAC encryption for Kerberos communication between ESXi and Active Directory.
Support for SSLv3: Support for SSLv3 has been disabled by default. For further details, see Knowledge Base article 2121021.
Stretched Clusters: Virtual SAN 6.0 Update 1 supports stretched clusters that span geographic locations to protect data from site failures or loss of network connection.
From the Release notes of vCenter server:
What's New
Customer Experience Improvement Program: The Customer Experience Improvement Program (CEIP) provides VMware with information that enables VMware to improve the VMware products and services and to fix problems. When you choose to participate in CEIP, VMware will collect technical information listed below about your use of the VMware products and services in CEIP reports on a regular basis. This information does not personally identify you. For more details, see the vSphere Documentation Center.
Feature Enhancement: Suite UI is now enabled by default for the vSphere Web Client.
Support for SSLv3: Support for SSLv3 has been disabled by default.
vCSA Authentication for Active Directory: VMware vCenter Server Virtual Appliance (vCSA) has been modified to only support AES256-CTS/AES128-CTS/RC4-HMAC encryption for Kerberos authentication between vCSA and Active Directory.
Installation and Upgrade using HTML 5 installer: The following installation and upgrade scenarios are supported for vCenter Server using HTML 5 installer:

Installation using HTML 5 installer and target as vCenter Server is supported
Upgrade using HTML 5 installer and target as vCenter Server is not supported
Upgrade using command line and target as vCenter Server is supported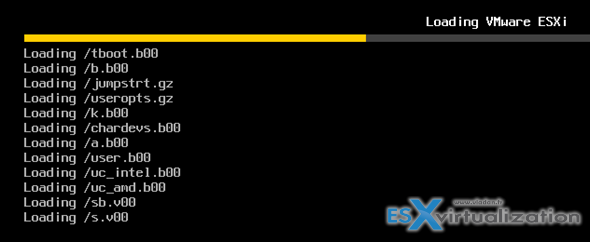 Source: VMware