VMware vSphere 6.7 has been announced today. It is a major VMware vSphere release. Many new features, an evolution of the H5 client (HTML5), which covers about 90% of available functions. In this post, we will talk about interesting new features present in vSphere 6.7 which brings more performance, lower latency, which is useful for enterprise applications.
We have covered few other products recently with the 6.7 release. Just a few weeks before vSphere 6.7 announce, VMware has announced and released vROPS 6.7 which integrates tightly with vSphere 6.7 and vSAN 6.7.
VMware vSAN 6.7 which is part of the release, brings some really interesting enhancements as well, for example, dynamic management of resynchronization and VM traffic or vSAN replica consolidation. You can check our VMware vSphere 6.7 dedicated page for all information about vSphere 6.7.
Let's get back to our original topic for this blog post, which is VMware vSphere 6.7 and Enterprise Apps.
Enhancements for NVIDIA GRID vGPUs
If an ESXi host has an NVIDIA GRID GPU graphics device (or other compatible devices), you can configure a virtual machine to use the NVIDIA GRID virtual GPU (vGPU) technology.It's necessary that VM  is compatible with ESXi 6.0 and later.
This feature has been enhanced in vSphere 6.7. Instead of Powering off VMs, in vSphere 6.7 customers can just Suspend and Resume VMs.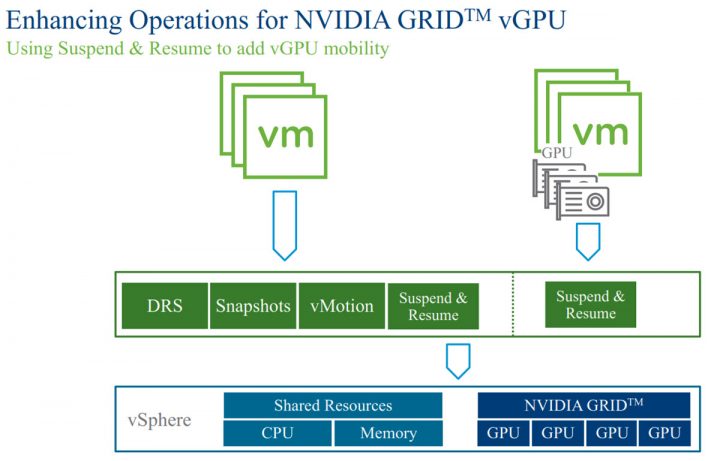 vSphere Persistent Memory (PMEM)
PMEM has low latency (less than 0.5 microseconds). It's a new tier of storage. Allows non-volatility. With supported hardware modules, customers can leverage this very fast storage, as new storage tier for enterprise applications.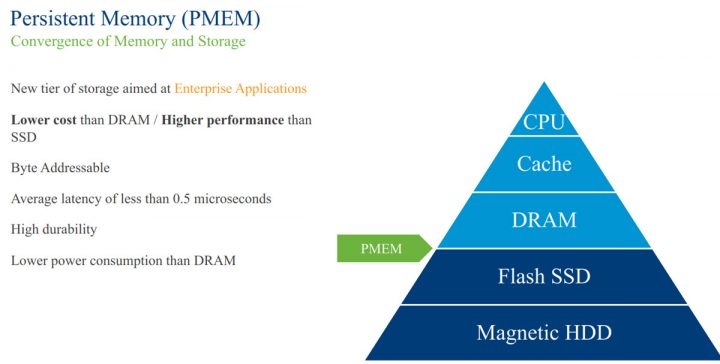 RDMA
RDMA by-passes the Guest OS stack. RDMA is able to connect to low latency (lower than 1 microsecond) storage.
Paravirtual RDMA (PVRDMA) is a new virtual NIC in hardware version 13. It provides verbs-level emulation.
Guest Kernel driver
User level Library
PVRDMA – customers can vMotion VMs…
Image from VMware…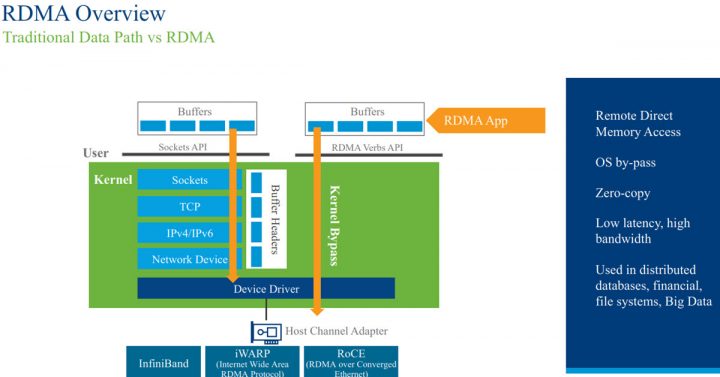 Instant Clone
Instant clone helps to deploy hundreds of VMs instantly. You can clone a VM instantly from a Power ON VM.
You don't need to reboot.
The cloned VM can be created on the same or different host then the source VM. The instant clone supports vMotion, DRS or HA.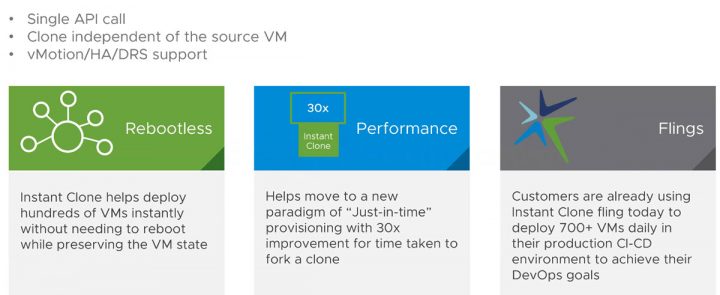 I must say that during the presentation, which was pretty long (I'd prefer to divide the presentations into 2-3 topics…) this presentation was the one I understood the least. It's not that the topic wasn't interesting enough, but there was kind of a lack of deeper dive, only marketing.
Wrap Up:
It's not that I don't like marketing, but as a techie, I'd prefer to see some real examples of how this can be used, or if any tests had been conducted so far (vSphere beta program run since many months, so VMware should be able to show some real examples, not just marketing slides).
vSphere 6.7 is a major release of vSphere. VMware is finally getting there and their "just-not-enough" vSphere Flash client is almost replaced by the new HTML5 (as they call it H5 client…) Based Web client, "plug-less" one, finally.
It's been over a year and a half since we're struggling with the Flash plugin crashes, updates, and security issues. It's about time to end it all.  They suppressed the vSphere C++ (Windows client a way too early IMHO). Many customers did not appreciate this. Managing vSAN was possible only through the vSphere Web Client (Flash) so far. So having a possibility to use HTML5 client is a really big relief for many…
More about vSphere 6.7
VMware vSphere 6.7 and Enterprise Apps [This Post]
More from ESX Virtualization
Subscribe to RSS, and social media channels (Twitter, FB, YouTube)