Today, after few months of Tech preview, VMware is releasing their flagship products for desktop virtualization – VMware Workstation 14 And VMware Fusion 10. Note that part of the release is also VMware Player, which is free (and paid also). VMware Workstation 2017 tech preview runs on my desktop since its release and I like it.
With every release, VMware brings the product to its "up-to-date" state, with adding compatibility with latest Microsofts Windows OS, but not only. The latest release, named Workstation 14 (there is no release 13) brings also some nice options for deploying and running vCenter Server Appliance (VCSA) on VMware Workstation.
It was quite a while since VMware did not release any update to desktop virtualization products. In fact, the latest release we had was Workstation 12.5 which has been released in September last year, so it was about time to come up with a new release.
The products have been updated to support latest CPUs from Intel and AMD too.
What's New in VMware Workstation 14?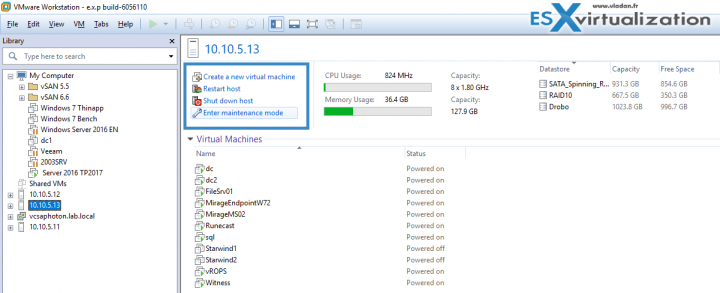 Virtualization Based Security (VBS) features of Windows 10 Enterprise and Windows Server 2016 Guests – Newly there will be a support for unified extensible firmware interface (UEFI) Secure Boot and a virtual Trusted Platform Module. Making it more difficult for malware and spyware to run within the boot process.
Virtual Networking Improvements – you can now rename virtual networks so it's "adaptable" to your environment. Also, there is a new network latency simulator which allows simulation of a specific network environment. You can enable this in Network adapter advanced settings.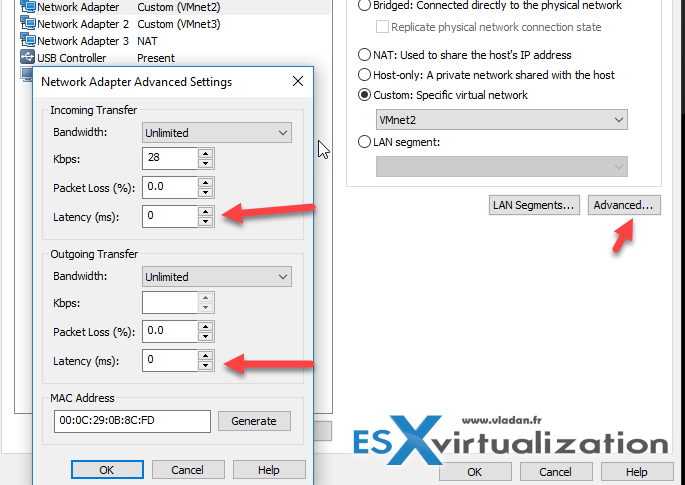 and here is the screen within the virtual network editor helper where you can rename your networks…. Pretty usefull too as you can customize the names to something more familiar, such as internal, test, prod… etc…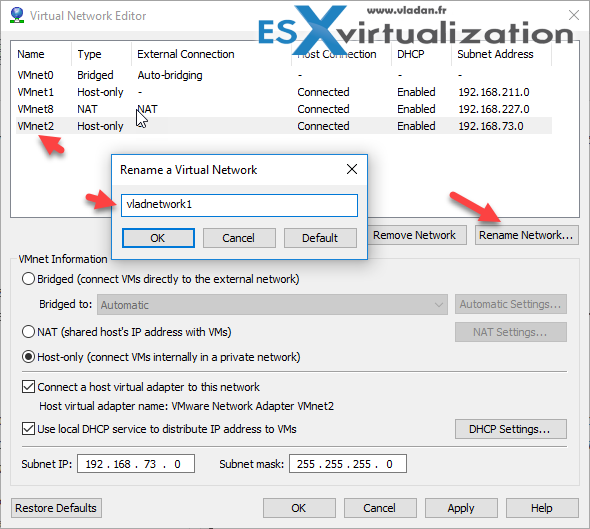 New support and controls for working with vSphere and the vCenter Server Appliance – you can easily deploy VCSA with different sizing options (tiny, small, medium, large, x-large….) those are features which boost your learning productivity… Deployment options for different scenarios are supported: VC+PSC, VC, PSC….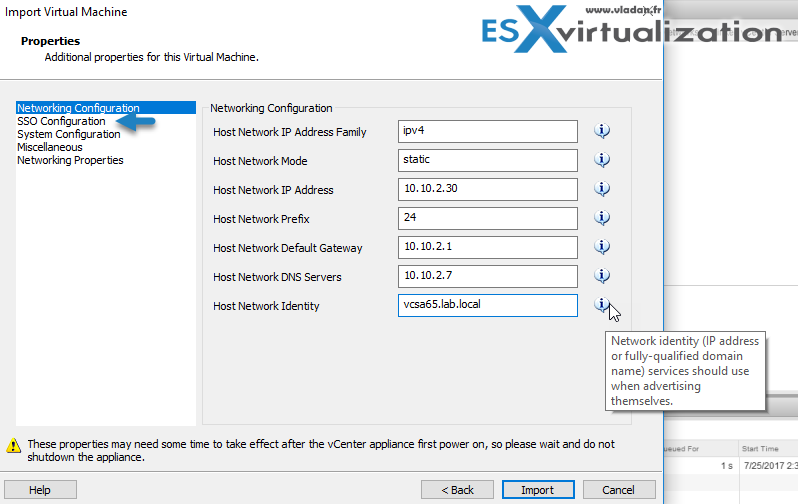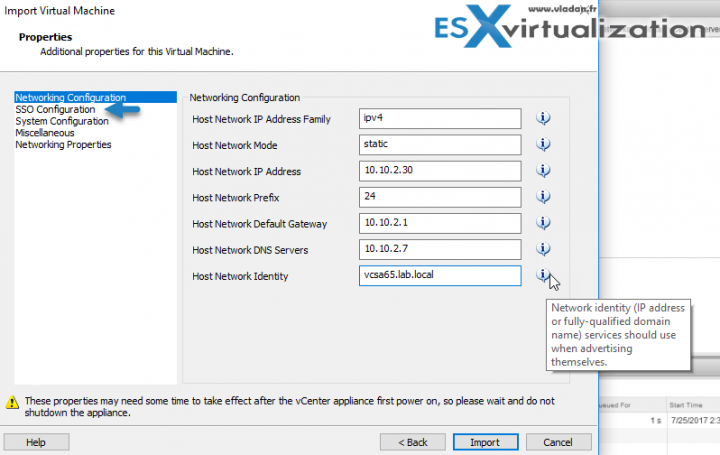 NVMe (NVM Express) –  added to Workstation as there is already support within VMware ESXi 6.5.
NVMe is becoming increasingly important in the storage market. With the new virtual hardware platform, VMware Workstation 14 is able to take advantage of the NVMe (NVM Express) controller.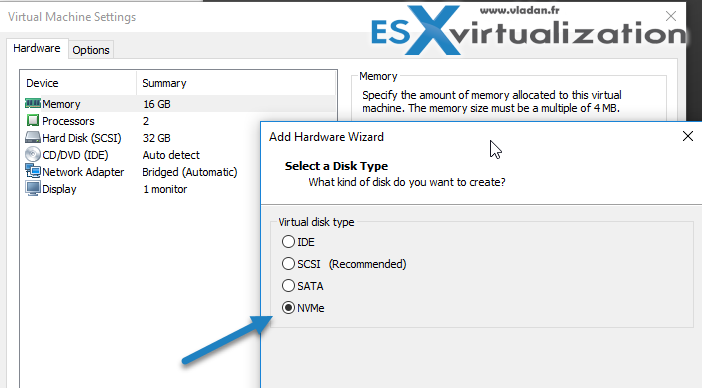 Auto clean up Windows VM disk space – The new options do that automatically, after Power down of a VM. Here is the new configuration option.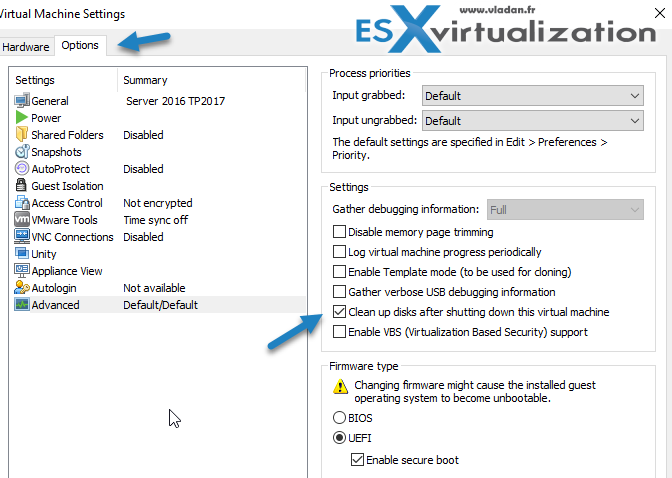 IP Address Display on VM Console – Now, with VMware Workstation Tech Preview 2017, you can have an IP address visible on VM console. The latest VMware Tools is needed to enable this feature.
There are some good news for people who bought VMware Workstation recently.
Free upgrade for users who bought Workstation between Aug 22 and Nov 1, 2017.
Customers who purchased VMware Workstation 12.5 Pro or VMware Workstation 12.5 Player between Aug 22 and November 1st, 2017 will receive a free electronic upgrade to VMware Workstation 14 Pro and VMware Workstation 14 Player respectively. No action is required for this free upgrade.
And also,
VMware Workstation 11, 12 and 12.5 customers can upgrade to VMware Workstation 14 Pro for $149.99. VMware Player 7 Pro and VMware Workstation 12 Player customers can upgrade to Workstation 14 Player for $79.99.
Upgrade links:  VMware Workstation Upgrade
Shopping links:  VMware Workstation 14 And VMware Fusion 10. Also Workstation Player Pro and Fusion Pro.




Wrap Up:
Very good release from VMware. With a lot of RAM and new CPU you can easily deploy your virtualization lab without investing into two physical servers, NAS or SAN device, and physical switch. You can build an All-in-one box which will run the main OS (Windows or Linux) and on the top you'll install VMware Workstation.
VMware Workstation 14 And VMware Fusion 10 (MAC) are tools we recommend when learning for VMware certifications and testing different deployment scenarios.
More from ESX Virtualization:
Stay tuned through RSS, and social media channels (Twitter, FB, YouTube)