By searching the internet I stumbled on this new Windows Server 2016 Free E-book today. The title of the book is Introducing Windows Server 2016 Technical Preview. It's based on the latest TP4 preview and it gives very good technical details about the new technologies that we'll find in the upcoming release of Windows Server 2016. The release date is not known, but it should be some day this year.
You can love or hate Microsoft, criticize its upcoming pricing change, based on cores instead of sockets. But, the Windows Server 2016 will be major release this year. It's about time as since Windows Server 2012 R2 there wasn't a major release of server software from Microsoft's side.
But let's get back to our Free E-book. Fifteen contributors wrote the book where each one of them, wrote a chapter so you can get the latest info on what's on the deve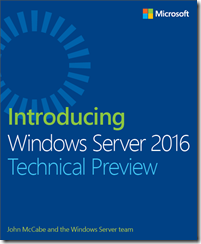 lopment at Microsoft for Server 2016. The book just went out. It's 160 pages. The final product, Windows Server 2016 might have even more…
What can you find in it? There si a lot. Starting with compute, networking, storage or Hyper-V. There is something for everybody. If networking isn't your job, just read the storage chapter which has a lot to offer.
Storage replication for any volume. At the block-level, synchronous replication between servers for disaster recovery, and allows stretching of a failover cluster for high availability. Yes, it seems that Microsoft is able to do stretched clusters. With similar constraints as VSAN 6.2 Stretched cluster (5ms RTT and 10Gb Bandwidth between sites).
Screenshot from the Book.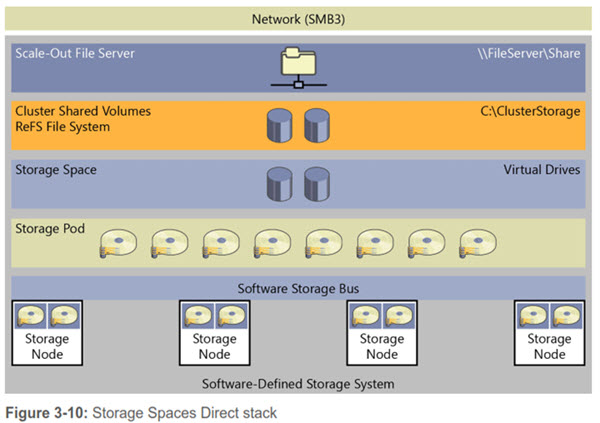 Quote:
Each chapter has been written by either field experts or members of the product group, who provide you with the latest information on every improvement or new feature that is coming in Windows Server. This information will help you to get ready for Windows Server 2016 Technical Preview and give you an opportunity to develop and design a path to introduce this powerful technology into your environment and take full advantage of what is to come.
Interesting is, for example, the improvements made in the deduplication, which has been introduced in Windows Server 2012. Windows Server 2016 will use parallel processing for executing the job, with redesigned algorithms which use stream map structure and improved partial file optimization. Additionally, further improvements are done to ensure ease of configuration and
support within Windows Server 2016.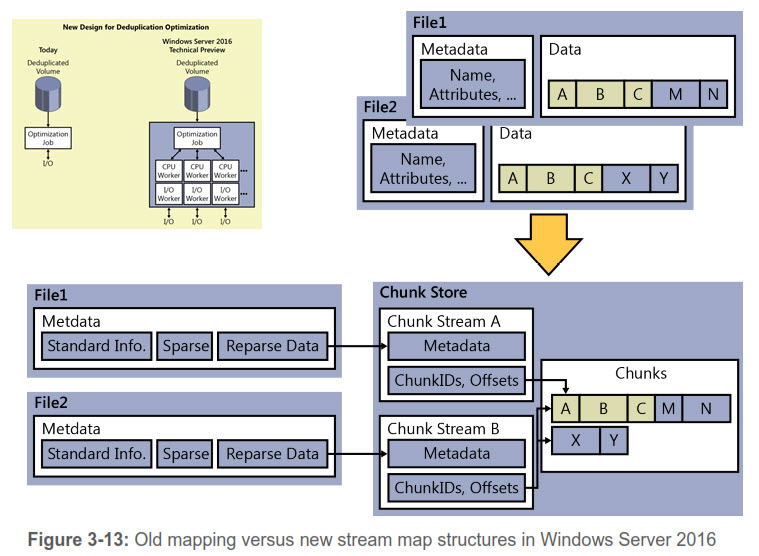 There is new cmdlet:
Enable-DedupVolume -Volume <volume> -UsageType Backup
Or if you're mostly GUI guy, then there is a possibility to configure the deduplication within GUI.
Where can I download the E-book from? Here is the source of the Technet post…
Enjoy…-:)