Step 6 – You can change the default values for the User Attributes, but I left them as they were. Some enterprises might need to make a change or two, depending on internal policies.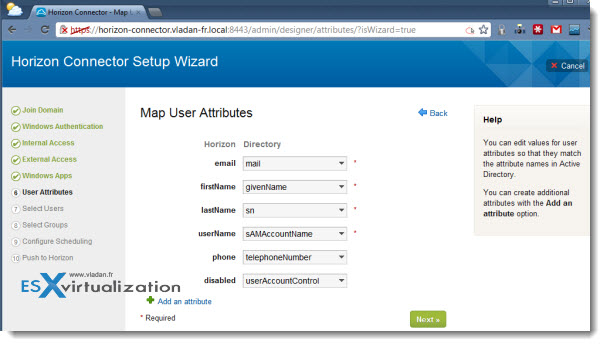 Step 7 – In this step we need to configure the way that horizon connector will synchronize users from AD. You will probably want to filter some users called guest, or support…
After I filled the users I want to filter, here is my setting.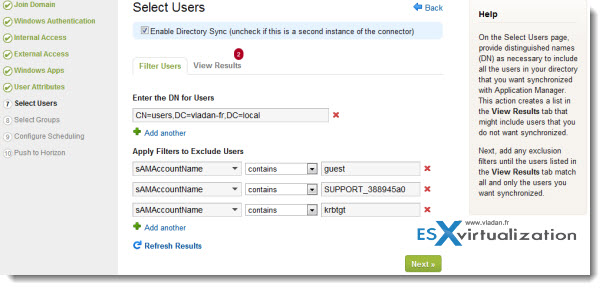 Step 8 – now we will select the groups from Active Directory. Those groups will be synchronized with Application Manager. In my case I created a group named "View".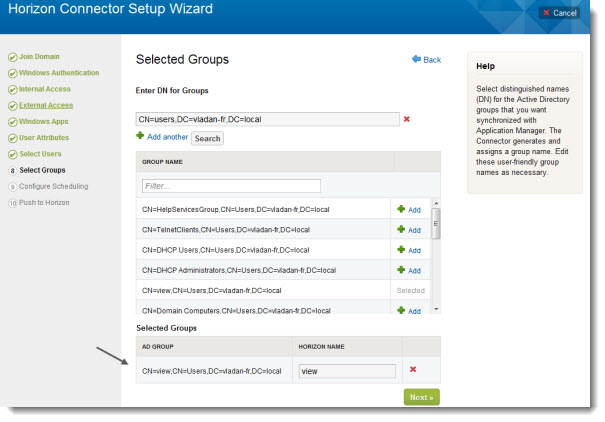 Step 9 – In this step we can change the default scheduling frequency, which is one hour.  I did not change the default value there.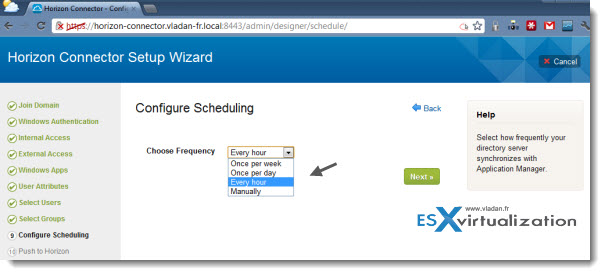 Step 10 – Here we can see the recapitulation screen of the configuration that we just went through.  The users and groups that we selected has been pushed to Horizon appliance and they will be able to be used to authenticate, and also we will be able to assign applications to those users.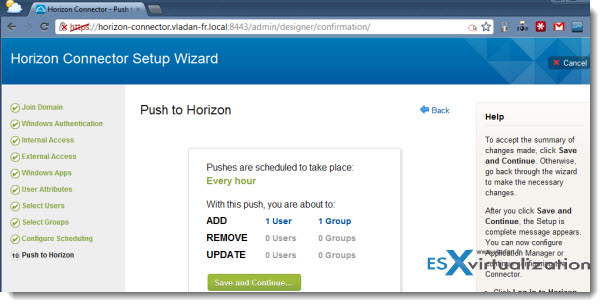 The final confirmation screen as seen …….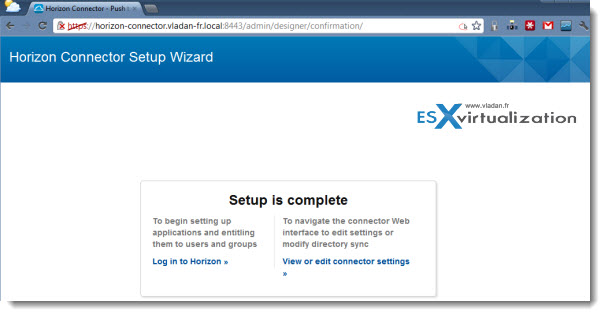 How to install Horizon Application Manager in a lab – Part2 (this post)
At this point we can login to Horizon or we can View and edit the connector settings. Subscribe via RSS.