Very hard to pick The top 5 sessions for VMworld 2020. Let's try. In fact, instead of picking only 5 sessions, I'll choose 5 different Products/Topics and each with a couple of sessions. This will be less restricted for me as content so I don't need to limit the session number….
As you know, VMworld 2020 is a digital event this year. VMware had to take an uneasy decision to make VMworld a virtual event online between September 29 and October 1. I'll miss my bodies, peer bloggers, and friends, won't be able to meet them physically, but that's the way it is this year.
Next year's location is already announced too. It is the same as it should be this year. Barcelona in Europe for me (fingers crossing). But let's get back to this year's VMworld and the virtual version, or digital version if you want. We are used to "virtual", but not for VMworld… Anyway.
This year you'll be able to register for free, however, a paid option exists as well giving you an option to access VMware experts in roundtable sessions, 1-1 consultations with Experts, Extra Networking, Games, and Prize challenges. You'll get $100 off VMworld 2021 or Half price VCP exam voucher which is available during registration. Check the full details in my previous blog post here – VMworld 2020 Digital Event – Register for FREE Now
Session times are now available for scheduling! Sessions are listed chronologically and times display in your local browser time.
Note: Not all sessions are available for scheduling right now.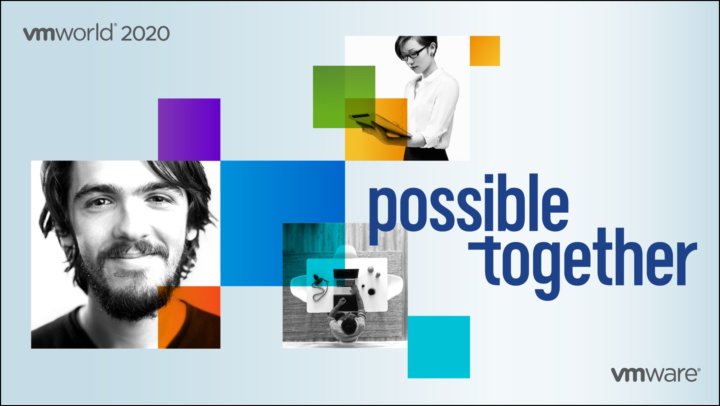 Register to VMworld 2020 for free by visiting this link.
Top 5 sessions you should not miss
VMworld General Session [GEN2859] – General session with Pat Gelsinger and Sanjay Poonen, with guest speakers. Great for inspiration as usually… -:)
VSAN
I always liked vSAN and had it in the lab since vSphere 5.5 in any form. Unfortunately, we moved to a really small place so for now I'm only keeping nested environment and as the box is also my video editing gear, I'm running VMware Workstation Pro and have nested vSphere environment with vSAN in there.
vSAN has more in and with vSAN file services, you can now have NFS and SMB !!! More to come with the latest release (under NDA for now). Here are some sessions for VSAN which I found useful.
The best for searching for a session is probably the search box. If you know the session number…. then bingo. If not you can put the speaker's name to see which session he/she has to offer. If
Yes vSphere, of course. There were so many features that were brought in with the vSphere 7 release. I have covered most of them on my blog at the
vSphere 7.0 page
or at
4sysops.com
, which is a partner site where I'm covering virtualization topics.
vSphere Storage
vSphere 7.0 and Tanzu ++++ (Yes you're reading correctly)
Networking:
Can't list them all. As you might notice, not all sessions are available for adding to the agenda. VMware is still working on the content and adding more capabilities. Check back if you can't add it to your agenda just yet.
I found it best to check the box for the "General & Premier passes" and either checkbox for the product you're searching for or type the keyword to the search form.
More from ESX Virtualization
Stay tuned through RSS, and social media channels (Twitter, FB, YouTube)