A fellow blogger Xavier Genestos from Spain is a very active book writer. We met each other during one VMworld conference in Barcelona. He is an IT admin and so he writes books for IT admins. This time he wrote a new book called Windows 10 For IT Administrators, covering Windows 10 in corporate environments. The book is written in the Spanish language.
The truth is that Windows 7 and 8 are aging so the only way to move forward and stay on the support is to move to Windows 10. It brings some changes and challenges in the corporate space so it's good to know some ins and outs what to expect, which problems might occur and how to handle them.
Xavier uses Sysprep heavily so one of the chapters is about this Microsoft utility, the usage scenarios and explanations of possible errors. Sysprep is used physical or virtual environments when we clone VMs usually. But also within an Active Directory (AD) environments for other tasks.
There is also a chapter which goes deep into Windows Deployment Services (WDS). There you'll see step by step examples of a lab setup for the deployment of Windows 10 via WDS.
A large Spanish audience will be delighted to get this 194 pages new book. Here is the direct link for the book:
There are also some discount codes at LULU:
https://www.lulu.com/home
The book has also other chapters covering other parts of the client OS. Worth to mention the activation, via KMS or MAK and using VAMT tool.  Or other chapter talking about system directories such as local, localrow, roaming, WinSxS, location of the "modern-apps" etc … explaining what they are for and how to correct errors and problems.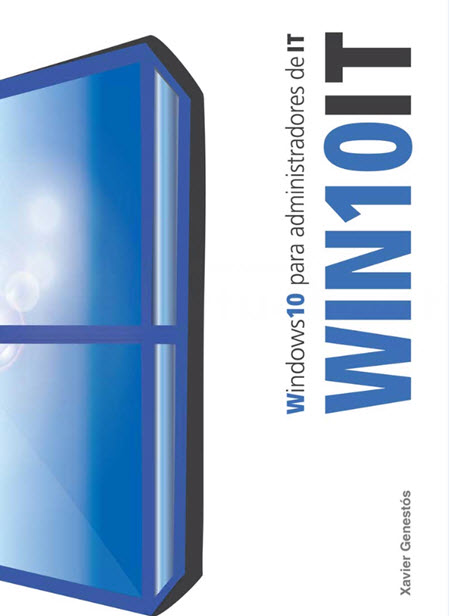 Xavier also talks about the operating system (OS) boot, the recovery console, the backup and repair, the analysis of the boot time. So yes, basically it looks that this advanced admin guide is pretty helpful for organizations willing to deploy, migrates and (or) use this modern OS from Microsoft.
A large part is also about GPOs:
You'll have to update your domain controllers Grout Policy Objects (GPO) templates.
Quote:
In this section we will see how to update the administrative templates step by step, as well as filter the group policies for Windows 10 and which are the group policies that we could study apply in Windows 10.
I can only recommend.
Get this book at Lulu here.
More from ESX Virtualization
Stay tuned through RSS, and social media channels (Twitter, FB, YouTube)