We had a chat with Zerto's contact Steve Blow, during VMworld Barcelona 2018 event. I've asked a few questions about Zerto and their insights on their new Elastic Journal which will be a key element of the new Zerto 7.0 when released in Q1 2019. Steve works for Zerto as a technical evangelist.
We have recently published an insight of Zerto's upcoming release of their IT Resilience Platform, where one of the key features is an Elastic Journal. Until now, this journal could retain only 30 days of data from which you could recover a full Virtual Machine (VM) or individual files.
This is good in many cases if you still using backup software for legal archiving to tapes or for other long-term retention purposes.
Update: Zerto 7.5 is out !!!!
However, what if you could have that period of retention longer, and be able to recover data which are 7 years old? That would change a bit.
You could basically only use Zerto within your environment in order to protect, have DR and also have an archiving. An all-in-one solution.
We have written about Zerto's DR solution many times and you'll certainly agree that it's very easy to test your DR plans by simply pushing a button.
Zerto's technology differs as they don't use hypervisor's snapshots for replication. Instead, the Zerto's Virtual Replication Appliance (VRA) is able to tap into a virtual machine's IO stream causing no overhead or performance problems compared to traditional hypervisor snapshots that other backup vendors are leveraging.
It captures and copies the IOs from a particular VM to the remote site where a journal system keeps those data sorted for 30 days right now at maximum. The new Elastic Journal will be composed of short-term retention (seconds) and long-term retentions. 
My Interview with Steve Blow from Zerto, where he's talking about Elastic journal and Zerto Roadmap.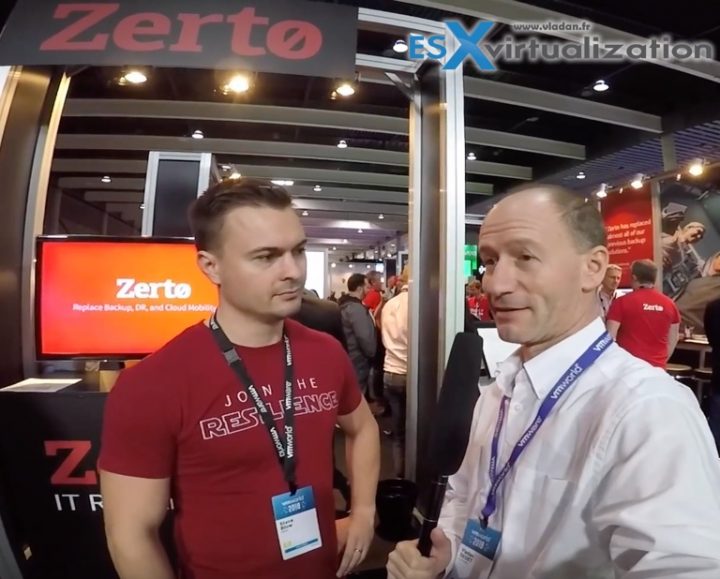 The short-term journal will be located on-site for fast restores where long-term retention will be located in a more cost-effective storage. For the long-term retention, there will be many options, many storage targets, which will be supported.  Here are the principal ones: NFS, SMB, S3, HPE StoreOnce, Azure, AWS.
The journal will be searchable as it keeps an index of all files. You'll be searching through the journal across all targets > select a checkpoint > then recover.
Zerto has announced IT Resilience Platform and Zerto 7 during ZertoCON earlier this year. IT Resilience platform converges backup, DR, and cloud mobility into a single platform scalable platform.
Technology Convergence
A data protection technology such as backup, disaster recovery, are converging. We use cloud a lot for backup or DR these days. Our applications are mobile, our workloads, we can place them on different places.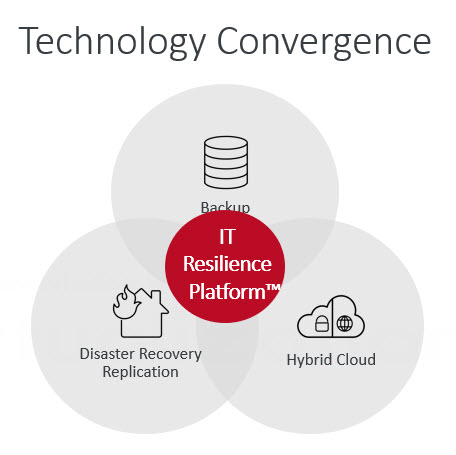 An It Resilience platform is based on a foundation of Continuous Data Protection (CDP) together with Orchestration and Automation which is built-in.
With a powerful analytics and control which gives you complete visibility across multi-site and multi-cloud environments.
We can expect that 2019 will be a big year for Zerto as they're planning two major releases. 7.0 and 7.5 where the latter one would complete the product cycle. Future will tell whether Zerto will become another major actor in this always changing data protection industry.
We're here to keep a closer look on every available solution and give our view on it. Whether you're looking to protect 2 critical VMs or 2000, there is a solution which usually fits your need. The only thing you have to do is look around, take your time, evaluate and read some insights, before making a decission.
Other posts about Zerto:
More from ESX Virtualization
Stay tuned through RSS, and social media channels (Twitter, FB, YouTube)