Zerto's recent news about their upcoming Zerto 7 might be a changing point for the data protection industry. Their recent announcement about the Elastic Journal which will combine short and long-term retention into a continuous stream of recovery points where you'll be able to search for VMs, files or application from 7 sec to 7 years, is certainly interesting. Read our post – Zerto Announces IT Resilience Platform and Zerto 7 during ZertoCON.
VMware Disk Development Kit (VDDK is) used with vSphere Storage APIs for Data Protection (VADP) to develop backup and replication software solutions. So snapshots used during backup and replication operations are used by many, if not all, vendors.
However, there is a strong impact on the underlying array and the other VMs in the environment. VMs running on lower-end arrays starts to perform poorly during the backup windows and if this backup window is too wide due to large data sets being backed up, a production might be impacted.
This is because we are snapshotting VMs and moving around more data via noneffective way. The snapshot technology itself, which has been around since virtualization has started. VDDK and VADP have been improved and fixed by VMware many times.
Zerto, however, does not use snapshots. Zerto's Virtual Replication Appliance (VRA) is able to tap into a virtual machine's IO stream causing no overhead or performance problems compared to traditional hypervisor snapshots. It captures and copies the IOs from a particular VM to the remote site where a journal system keeps those data sorted for 30 days right now at maximum.
The idea here with Zerto Elastic Journal is to keep those data during a longer period of time to provide the ability to recover VMs, files or application at any period of time from 7s to 7years.
Elastic Journal – One of the first new features announced from the Zerto 7 is the Elastic Journal which:
Combines the short and long-term retention into a continuous stream of recovery points with search and recovery across data, files or VMs from any point in time from 7 seconds to 7 years.
Screenshot from Zerto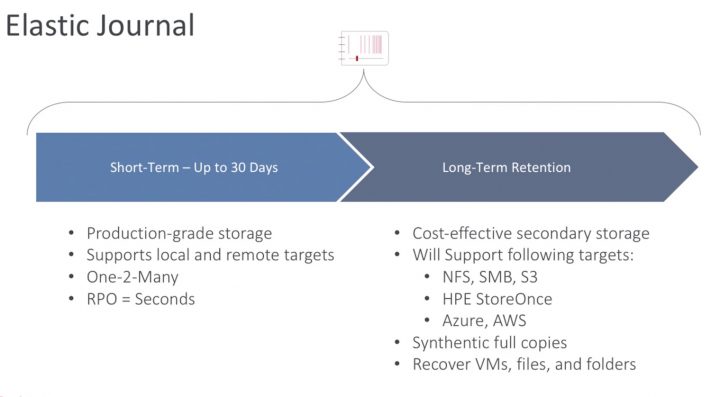 The future Zerto 7 will have not only built-in orchestration and automation but also a data protection because the product will have a backup, disaster recovery, and cloud mobility within this one platform, one single solution.
So far, the Zerto journal is static and allows only 30 days of the retention period. Example of restoring an individual file from a Documents folder from a single point in time. From Zerto 6.0.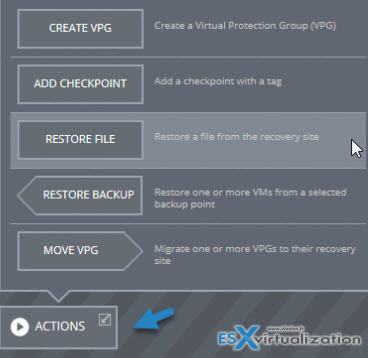 After picking up the VM, you continue to select a recovery point.
Note: this screenshot is from our older posts here demonstrating How to Restore individual Files from Journal File Level Recovery in Zerto.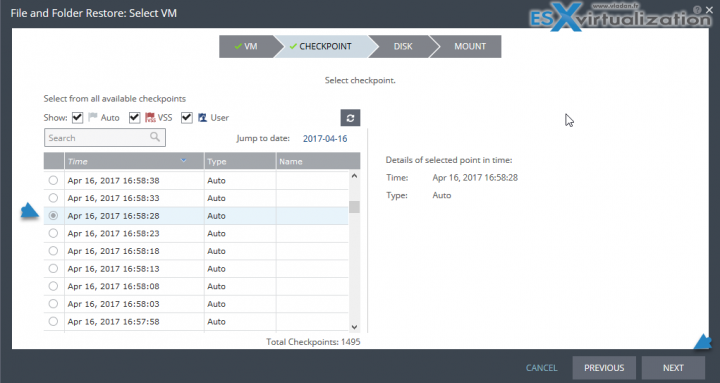 And here you pick the folder from where you need the file to be recovered…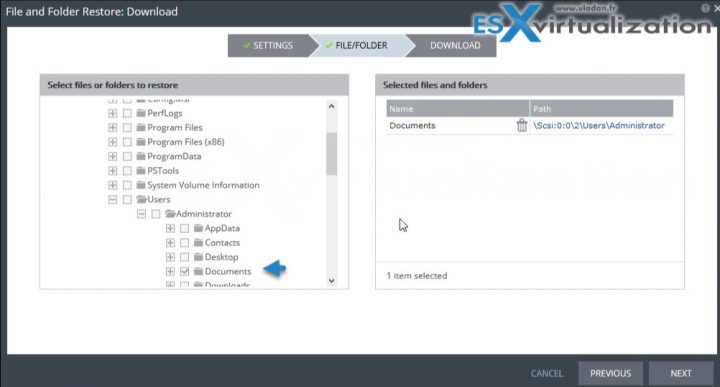 The backup feature of Zerto today can be set up pretty easily and allows you already very low RPO and RTOs. The main problem so far is that you can only go back 30 days for your file/VM recovery and you can't use Zerto for archiving and long-term retention.
Tip: Read our detailed post about How-to Configure Backup in Zerto Virtual Replication.
So far the Zerto 7 is scheduled only for early 2019 but things go quite fast in the IT.  As soon as we'll have more technical insights we'll publish as we think that this technology could be very interesting for many IT shops and enterprise customers.
We find this technology very interesting and useful to protect workloads in VMs and have a fully transportable solution for migrations, DR, and recovery. Future will tell how this technology succeeds.
Other posts about Zerto Technology on ESX Virtualization:
More from ESX Virtualization
Stay tuned through RSS, and social media channels (Twitter, FB, YouTube)