One of those questions that are often asked by VMware newbies is How-to Apply VMware Free License to VMware ESXi 6.0.
Because even if you think that the product is free, it must be licensed. If not, it installs as 60 days trial, which expires after….60 days.
Compared to other hypervisors, the free version of VMware hypervisor is somehow limited, because it does not offer vMotion, HA, Fault tolerance etc. Also the hosts running Free VMware Hypervisor cannot be managed via central management server – vCenter server, but it's managed via vSphere client which is free and it's available in the download page along with the other tools.
But as I said, you have that 60 days trial period where you can play with all the functions (if you have 2 hosts at least). In this post I'll quickly show how to activate the free version of VMware Hypervisor as this was the intend of this article. People who knows their way can skip to another article or share for their colleges who need this information.
When you download VMware Hypervisor it starts 60 days trial of the full (unlocked) version and during this period you must enter the serial number.
How-to Apply VMware Free License to VMware ESXi 6.0?
01. Download the VMware Hypervisor from this page (you'll need to create an account if you don't have one – it's free).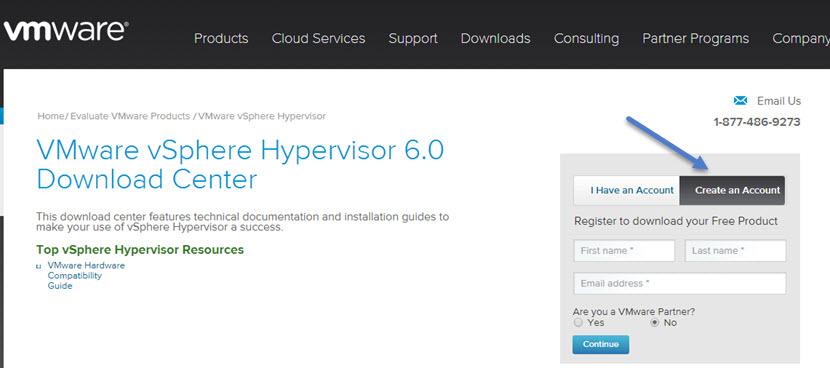 Make sure that you check all the necessary boxes that you agree to the license terms and on the same page you specify how many hosts you have in your environment – you can go up to 999 ….

After clicking the validate button, make sure to check your email to activate your VMware account (called My VMware) before you trying to login…
Only then you can login to your newly created account at VMware. Once logged in you should see this page from which you can:
Copy the license key
Download the Free VMware Hypervisor
Download the vSphere client for management
Download VMware tools for Linux guests (an ISO file)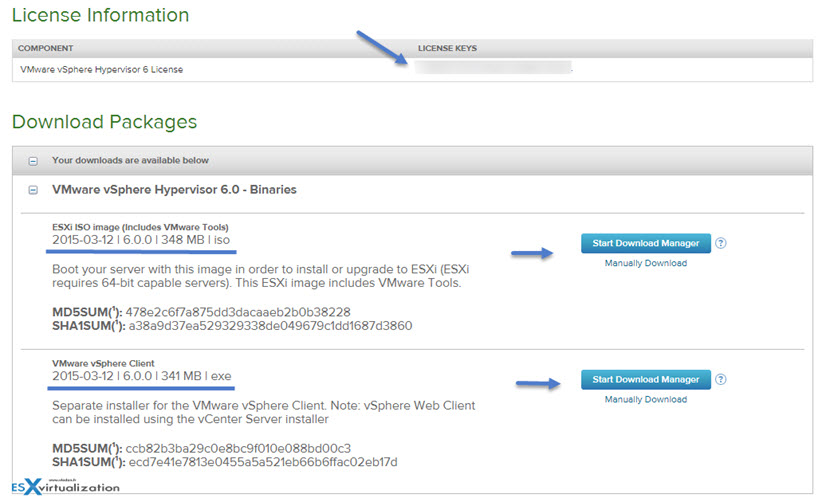 02. Install the Free hypervisor on your hardware and install the vSphere client on your management station. You can burn the ISO file to a CD or you can use a remote console like iLo to mount directly the ISO image. I won't document the installation steps in this post as it's been done before. I have even done a video showing the installation of ESXi in VMware Workstation – Installation of ESXi 5.5 in VMware Workstation.
The vSphere client needs a Windows system. It can be your laptop or destkop PC running Windows XP SP3 , Vista, Seven, W 8.x.
03. Connect to your ESXi host > Configuration TAB > Licensed features
Note: this is same in ESXi 5.x as well as in ESXi 6.0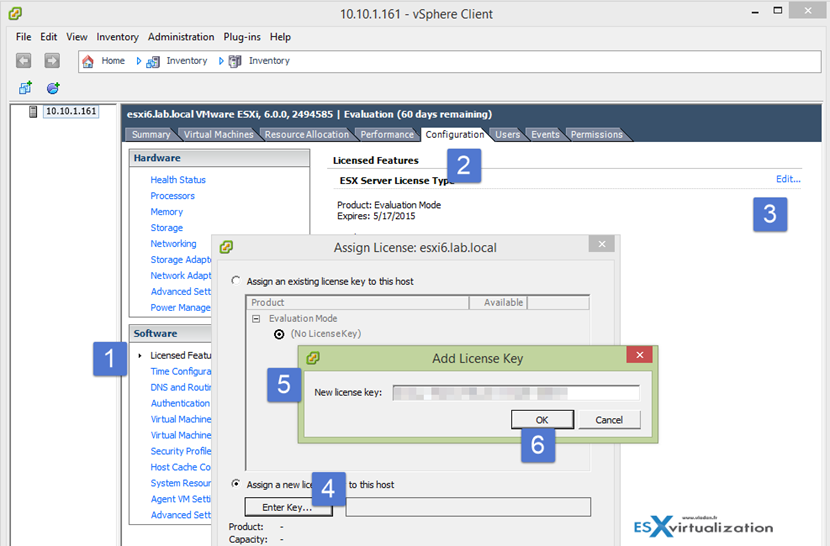 That's all folks…
You should see the current licensing options like this:
Unlimited CPU
Unlimited Cores per CPU
Previously there was also 32 Gb physical RAM limit, but it's now gone… Unlimited RAM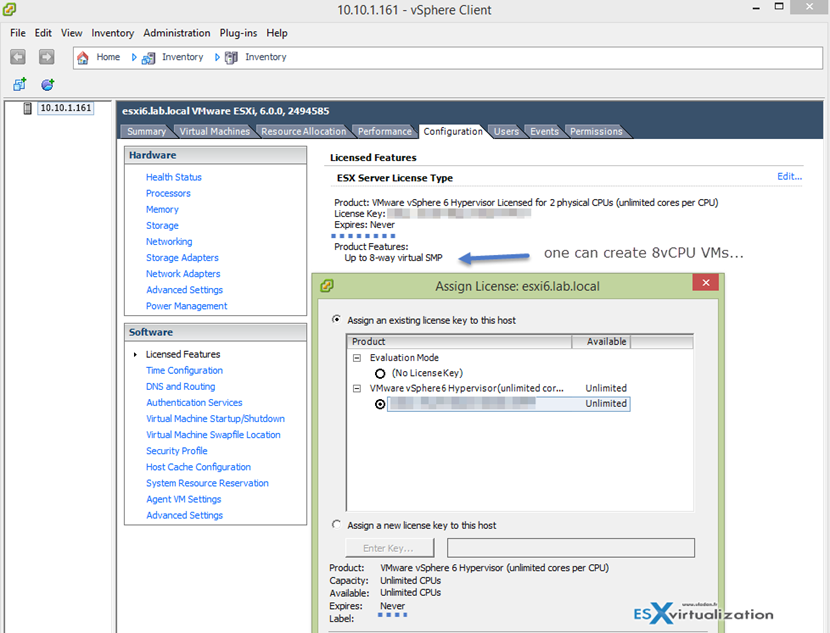 Don't forget to share -:)