Veeam Backup and Replication v. 5.0 brings vPower. What is that mean?
Veeam announced the general availability Veeam Backup and Replication v. 5.0. I was expecting to see Veeam Backup and Replication launch during the VMworld Europe 2010 in Copenhagen, but one had to wait few more days to see the news…
The fifth version of Veeam product brings some enhancements and innovations. One of them is vPower. What's this? vPower is part of Veeam Backup and Replication product.
vPower has several patent pending processes which leverages quite a few innovations:
Publishes a compressed and deduplicated backup as a regular VMDK file. VMDK file is the virtual hard disk which virtual machine uses as disk. System, DATA…..  each disk has an individual VMDK file. If you have a VMDK file, with the VMX configuration file you can start the VM….
Run a VM directly from a backup — without modifying the backup in any way you're able to start the VM from your backup location (SAN, NAS, etc…) Helps to speed the recovery process, because you don't need to restore the VM first …
You simply start the VM from the backup. So if a VM goes down, you can restart it on any host in a matter of minutes. It's like having a "temporary spare" for your VMs.
Automatically create an isolated environment for application-item recovery, recovery verification and testing/troubleshooting..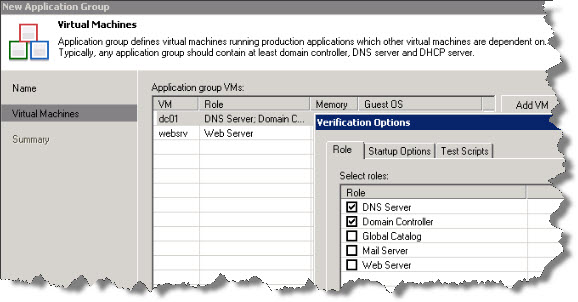 So after defining a virtual lab network, there is a possibility to recover for example a deleted OU container from an Active directory, or Exchange mailbox. It's better to define all this lab environment before you need to restore. What you need to do is to define that for example to recover your Exchange Mailbox, you'll also need to start your domain controller and dns server…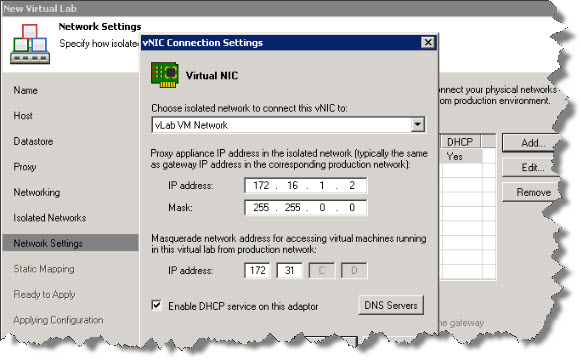 U-AIR ™ (Universal Application-Item Recovery)—recover individual objects from ANY application, on ANY OS.
SureBackup™ Recovery Verification — automatically verify the recoverability of EVERY backup, of EVERY virtual machine,
EVERY time.
The product does also replication and can be used as a near CDP (continuous data protection). You can replicate your VMs to another site, which is designed to be a disaster recovery site. The product uses the vStorage API for data protection to access the VMDK disks for the individual VMs and copy the data directly through the SAN, so LAN-free backups are used.
You're able to do a failover. To failover a virtual machine to its replicated version. In case of software or hardware malfunction, you can recover a corrupted virtual machine by failing over to its replica or its last known good point-in-time incremental.
At replica failover, the Veeam Agent is started on the target ESX server where a replicated virtual machine resides. A snapshot of a replica is created to protect a replicated VM from user's changes, and the replica is started on the target host.
You can select to process your VMs in one of the three modes: Direct SAN access, Virtual Appliance and Network mode.
Quite interesting feature I just found and I want to share with my readers is Reversed Incremental backup. Of course I'll test the product in detail in one of my future posts.
Reversed incremental backup enables you to perform forever-incremental backup and save disk space as you have to store only one full backup. With reversed incremental backup you can also immediately restore a VM to the most recent
state without extra processing.

During the first run of a backup job a full backup of a VM is created. VM data is copied block by block, compressed using an appropriate compression level, and stored in a resulting full backup file (.vbk). All subsequent backups are incremental — Veeam Backup & Replication 5.0 backs up only those data blocks that have changed since the last job run. During incremental backup, Veeam Backup & Replication "injects" changes into the created .vbk file to rebuild it to the most recent state of a VM. It also creates a reversed incremental backup file (.vrb) containing data blocks that were replaced when the full backup file was rebuilt. Therefore, the most recent point-in-time is always a full backup which gets updated after each backup cycle.
You can also use full syntetic backup some days, which is created by using the existing backups from your backup location.

The new Veeam Backup and replication v. 5.0 was awaited since long time by many users and VI admins.  The screenshots above came from the Veeam Backup 5.0 User Guide. I really recommend to have a copy of the PDF. There has been some great efforts made as well, since picture says a thousands words… -:).
Enjoy….
Source: Veeam