Nakivo keeps improving its flagship product. Nakivo Backup and Replication 10.3 introduced some new features that are particularly useful and interesting for service providers and overall polished and made to look the product prettier. We have tested the upgrade on a Windows machine and there was quite a nice surprise by watching the upgrade process completely revamped with new upgrade/login screens.
The new update 10.3 isn't a major update but brings awaited support for vSphere 7.0 U2 that came out recently from VMware. Many vSphere users were waiting for their backup vendor's reaction on that and the support as well. vCloud director support added as well in this release will most likely interest many service providers. A backup VMware VMs from HPE 3PAR storage snapshots has been added as well.
Many other granular additions have made it to this release as well. We can mention the possibility to recover Exchange Online calendar and contact items or OneDrive for Business individual files/folders, but also and SharePoint Online sites.
Just a quick reminder for users willing to upgrade vSphere before upgrading their backup software. It is never a good idea. All backup vendors will tell you that the official support come always after a vSphere GA final release or after a big service pack or upgrade release. You might run into problems such as some of the backup strategies not working or resetting (see damaging) older backups, or triggering full backups on existing jobs without reasons.
Here is a screenshot from the lab after the update ….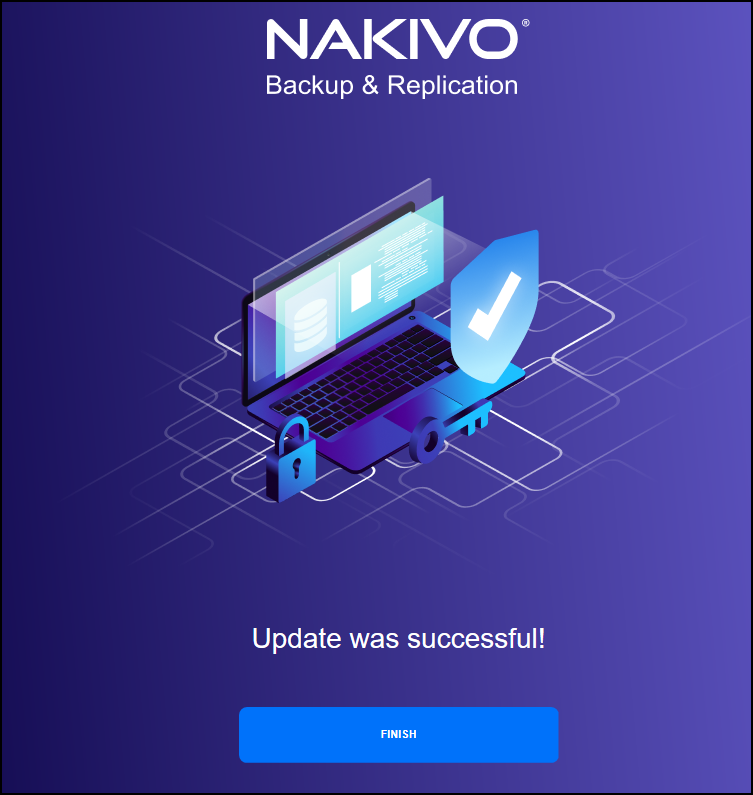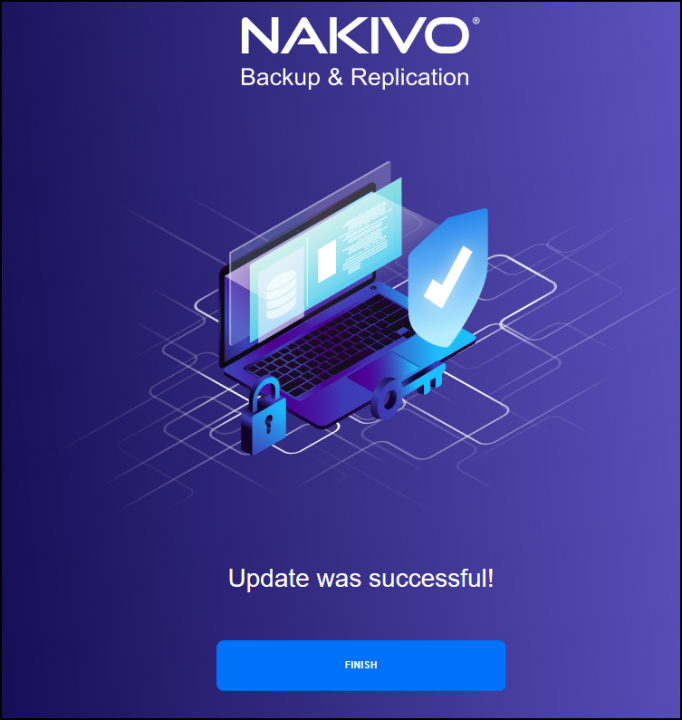 Then, when you first open the login screen you can also see a brand new screen. This is just the top of the iceberg as the UI of Nakivo has already been updated in the previous release. In case you missed that one, you can read our latest detailed posts: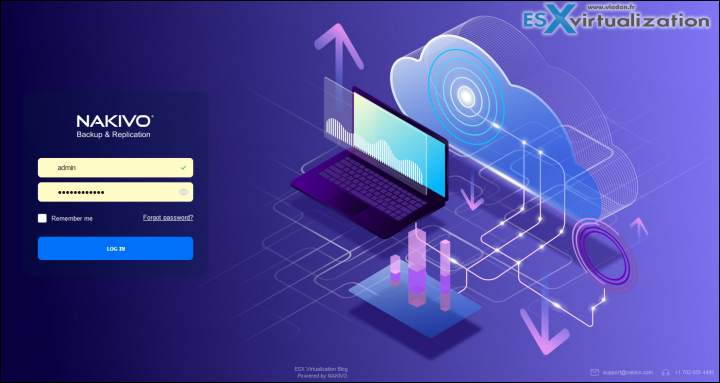 From the release notes:
New Features
Direct Connect (No-VPN)
The feature allows NAKIVO Backup & Replication installed at MSP/CSP site to access remote resources of an MSP/CSP client via a single port connection (port should be exposed by a client) without the need to establish a VPN connection. Supported platforms: VMware.
Backup & Recovery of Exchange Online contacts and calendars
Backup and recover Exchange Online contacts and calendars with NAKIVO Backup & Replication. Before using the product for data protection of your Microsoft 365 objects, make sure you meet the requirements and enable the required API permissions. For platform limitations, refer to the corresponding section of the known issues below.
VMware Cloud Director Support
The feature allows you to back up and recover VMware Cloud Director objects including:
vApps which consist of one or more VMs that communicate over a network and use resources
and services in a VMware Cloud environment;
individual VMs.
Backup from Storage Snapshots
Add HPE 3PAR storage to NAKIVO Backup & Replication to back up VMware VMs from HPE 3PAR storage snapshots. A storage snapshot can be created within seconds, and it consumes a small amount of space which, in its turn, reduces the impact of backup activities on the production environment and improves RPOs.
User Interface Enhancement (Facelift)
Enjoy the enhanced look and functionality of the NAKIVO Backup and Replication installation and update pages.
Harden Transporter
The feature allows you to use certificates and pre-shared keys for Transporters to make NAKIVO Backup & Replication more secure.
Improvements
Support for VMware vSphere v7.0.2
Support for Synology DSM v6.2.3-25426-3
Support for ReadyNAS OS v6.10.3
Support for QNAP QTS v4.5.1
Support for Asustor ADM v3.3.x, 3.4.x, 3.5.x
Support for Wasabi Dallas data center region
App-aware mode using NAKIVO Backup & Replication agent on Hyper-V
Map a new VM found by a policy to existing backups
Download or send to an email Exchange objects by configuring the appropriate setting in Expert Mode
Mark backup objects as corrupted when files of backup objects are removed during repository verification

Keep job history setting is changed to a maximum of 90 days
Aptare integration is disabled by default
Optimization for long fat networks
With Nakivo Backup & Replication v10.3, you can now recover Exchange Online calendar and contact items, OneDrive for Business individual files or folders, and SharePoint Online sites. When you delete some of that data by accident or you have a ransomware attack, you can recover those items with Nakivo.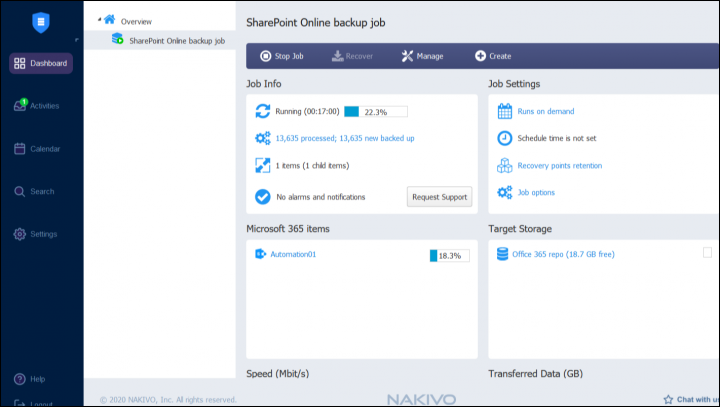 Download trial:
You can download NAKIVO Backup & Replication v10.3
More about Nakivo on ESX Virtualization
More from ESX Virtualization
Stay tuned through RSS, and social media channels (Twitter, FB, YouTube)