During VeeamON 2023 in Miami Beach, a Veeam's annual data protection conference, there was one session which I think it is worth my effort and blog about it, yes, for sure. There are many more great session to watch, and I think that most likely they'll be up on online very soon. We had a great time during the conference, seeing each other post-covid era, shake hands without masks…. I tell you -:). It was awesoooooome! We had a great time with other Vanguards, Legends and MVPs. In this post we'll blog about What is Veeam VHR an how to quickly install and create hardened repository.
Back to the topic I want to share after I came back from the show, digested my jet-lag and had some rest. Veeam Hardened Repository (VHR) can be created on Linux and as many IT admins aren't expert in the Linux environment, Veeam has done a heavy job and created an ISO image of Ubuntu with a script inside of that ISO, and this script is an automated script which does the hardening. So in like 5 steps you can be up and running as the script which is built-in the ISO, does all the hardening for you!
So basically, all you have to do is to download the ISO, have an appropriate hardware, and follow the installation instructions.
Installable .ISO: HERE
(Password: VeeamVHRISO05June)
You can re-watch the session from Rick, Hannes and Christoph from Veeam once it will be uploaded to the VeeamON 2023 online catalogue.
When adding the Linux repo to Veeam via the Veeam backup and replication console, you'll have to follow those steps:
Add a Linux Server
Use the Single-Use Credential
Ensure components install
Add a Veeam Backup Repository
Select type Direct Attached Storage
Select the Hardened Repository type
Ensure all proceeds without error
Note that while you need a real hardware, you can still setup a virtual lab for testing purposes…..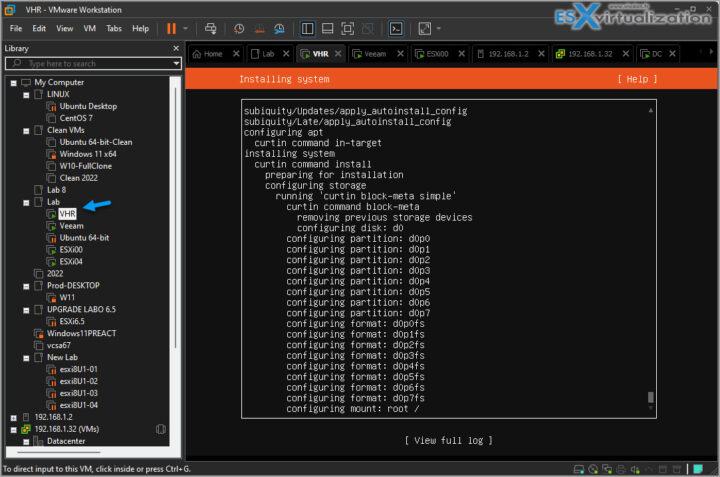 The session is not available for watching on demand yet, on the VeeamON site, but here is a video from Rick….
Source: Veeam blog post
Enjoy -:)
More posts from ESX Virtualization:
Stay tuned through RSS, and social media channels (Twitter, FB, YouTube)