The latest release of Zerto 9.5 U1 started its transition to a more secure Linux appliance. The transition is not finished in this first release so customers that are already using Zerto cannot yet migrate to Linux. Migration from Windows will be available in an upcoming release.
This new release brings also new role-based access control (RBAC) and Multi-factor Authentication (MFA) for the customer web portal, MyZerto, and Zerto Analytics, as well as replication appliance updates and more granular control over SSH communication between components.
Zerto's replication and backup solution is quite different from other backup vendors. It does not use hypervisor's snapshots, for backups or replication.
Zerto's Appliance (VRA) is able to tap into a virtual machine's IO stream causing no overhead or performance problems compared to traditional hypervisor snapshots. It captures and copies the IOs from a particular VM to the remote site where a journal system keeps those data sorted for 30 days right now at maximum.
Zerto uses Elastic Journal allowing you to have short and long-term retention of your VMs. The elastic journal is a continuous stream of recovery points with search and recovery across data, files or VMs from any point in time from 7 seconds to many years.
What is new with Zerto 9.5 U1?
Data Protection – Local Continuous Backup and Long-term Retention
Enhanced File-Level Restore Experience – You can now choose your source (Journal or Repository), select a point-in-time and VM to restore from, and then browse files and folders to restore, all from one unified simplified restore wizard.
Instant File Restore for Linux – You can now perform a file-level restore of Linux files back to a production VM running Linux. Restore File to Production VM was previously supported for Windows files and VMs only.
Exclude Disk from Replication – Virtual Machine disk volumes may now be excluded from replication with Zerto continuous data protection.
Long-term Retention – Repositories
Long-Term Retention repositories can be created and managed via REST API.
New Immutability Options – Microsoft Azure Blob Storage is now a destination for users to create and manage immutable data copies directly from the Zerto interface for added protection against modification or deletion.
Zerto is expanding support and management of immutability for third-party S3-compatible storage.
Scratch Journal Settings – Since the Journal and Scratch Journal are used for different purposes and have different requirements, they now have independent settings. You can now choose a dedicated datastore and set a hard limit for a Scratch Journal.
Zerto Login Banners – Introduced customized login banners to provide organizations with a customizable security notice to provide guidance when accessing restricted systems.
Recovery VRA Resiliency –  Improved resilience in the event of a hardware failure on an ESXi host that contains a VRA, Zerto can be reconfigured to continue replication and data protection tasks on surviving ESXi hosts within the cluster.
Linux Network Manager Support for Re-IP – Added support for Re-IP for newer versions of Linux that utilize bash and Network Manager, including Ubuntu, RedHat, CentOS, Debian, Suse, and Oracle.
Virtual Replication Appliance – Virtual Replication Appliances running on Debian 9 have been upgraded to Debian 11 which includes security patches needed for security compliance.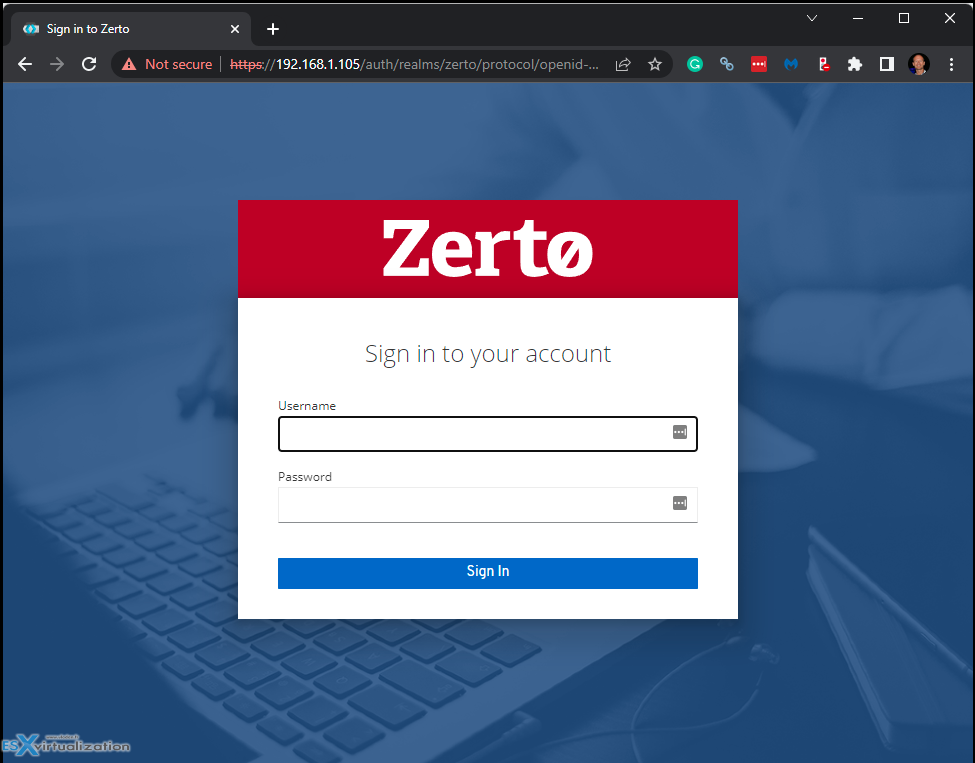 FAQ for Linux Appliance
As the Linux appliance is very new, here are the FAQ from Zerto's site.
What is it / What is launching?
Zerto is launching a Zerto Virtual Manager that runs on a secure Linux operating system instead of Windows.
Why do I care?
The Linux ZVM allows customers to minimize the attack surface related to Zerto. The appliance runs no additional services and only needs to expose the Zerto web interface.
How do I get started?
If you are a new Zerto customer, you can simply download the OVF template files and deploy them through VMware. Migration from Windows, for existing customers, to ZVM on Linux, will be available in an upcoming release.
Do I need to be comfortable with Linux to use the Linux ZVM?
The Linux ZVM will require no more effort than the Linux vCenter Server Appliance. If you are comfortable with vCenter, you will be able to administer the Linux ZVM. All day-to-day Zerto administration functionality is through the web interface.
Is Hyper-V supported?
The Linux ZVM only supports VMware vSphere 7.0 and newer environments.
Can I pair a Linux ZVM to a Windows ZVM or to Cloud ZCAs?
Heterogeneous pairing is currently not supported, but will be added in a future version of Zerto. The 9.5 U1 release of Linux ZVM is only supported for Linux ZVM to Linux ZVM site pairing.
Does the Linux ZVM have the same functionality as a Windows ZVM?
The 9.5 U1 release of Linux ZVM has a subset of features. Refer to ZVM on Linux: Requirements, Supported Features & Configurations for supported and not supported features on the 9.5 U1 release.
Zerto is a powerful DR solution that is simple to set up, test and use. You can also use Zerto to migrate our VMs between data centers and cloud providers.
Protect 10 VMs for FREE – Link.
Source: Zerto.com
More about Zerto on ESX Virtualization Blog:
More posts from ESX Virtualization:
Stay tuned through RSS, and social media channels (Twitter, FB, YouTube)