In today's digital landscape, data is the lifeblood of businesses. With the increasing volume and complexity of data, organizations must prioritize robust data protection measures. Valuable data are often spread across multiple locations within several data centers, on users' work and personal devices, and in multiple cloud locations.
Commvault is one of the many data management and protection solutions out there. The June 2023 security release shows its commitment to data security. In this blog post, we will have a look at the key features and enhancements introduced by Commvault in this security release, highlighting the importance of staying ahead in the ever-evolving world of data protection.
Ransomware attacks continue to pose a significant threat to organizations worldwide. Commvault recognizes the importance of proactive measures to safeguard against such attacks. The June 2023 Security Release introduces advanced ransomware protection capabilities, bolstering Commvault's position as a comprehensive data protection solution.
New Features of Commvault Data Management and Protection Platform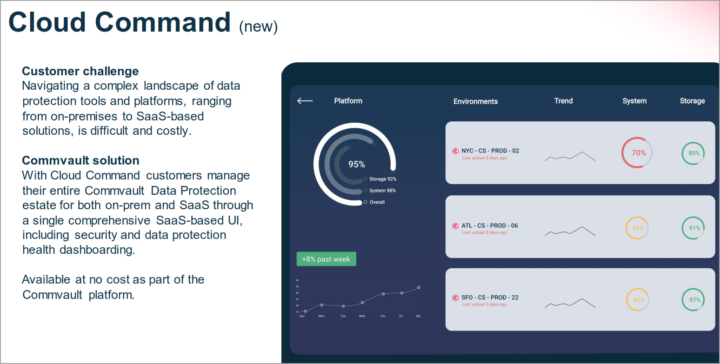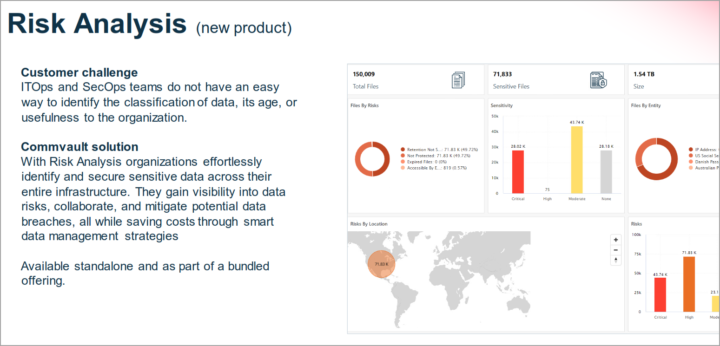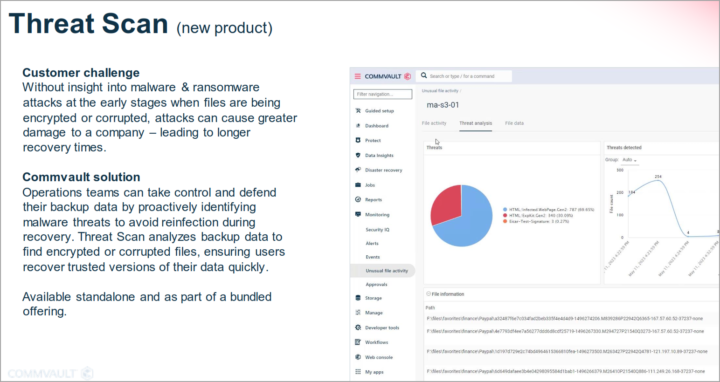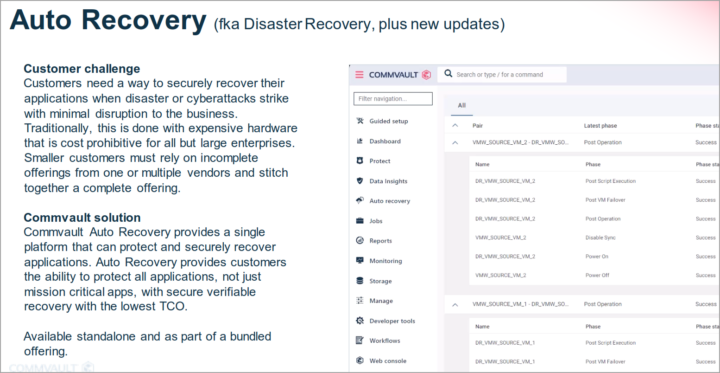 New updates in ThreatWise Advisor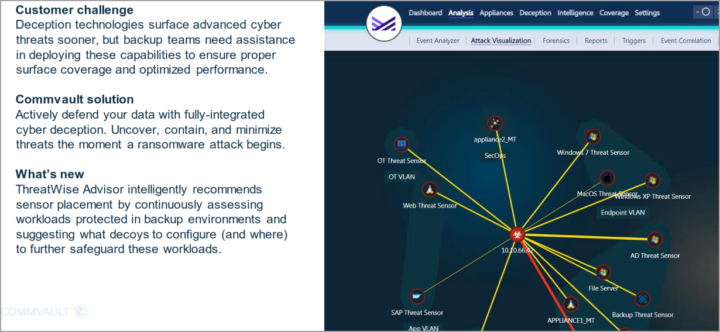 Partner Integration
Commvault integrates with the CyberArk Identity security platform and Microsoft Sentinel.
Integration with CyberArk Identity Security Platform – The integration between Commvault and the CyberArk Identity security platform combines data protection with privileged access management. CyberArk Identity is a leading solution for managing privileged access across the organization. By integrating with Commvault, it adds an extra layer of security to data protection processes.

The integration allows organizations to leverage CyberArk Identity's robust authentication and authorization mechanisms to control access to Commvault's data protection infrastructure. This integration ensures that only authorized individuals with privileged access can perform administrative tasks within Commvault, reducing the risk of unauthorized access or data breaches.
Integration with Microsoft Sentinel – Commvault's integration with Microsoft Sentinel, a cloud-native security information and event management (SIEM) platform, enhances the overall security posture of organizations. By integrating with Microsoft Sentinel, Commvault enriches the SIEM capabilities with comprehensive data protection insights and event data.
The integration enables Commvault to send security event logs, data protection status, and alerts directly to Microsoft Sentinel. This allows security teams to correlate data protection events with other security events, providing a holistic view of the organization's security landscape. Leveraging Microsoft Sentinel's advanced analytics and threat intelligence, organizations can identify potential security risks, detect anomalies, and respond swiftly to data protection incidents.
Commvault's integrations with the CyberArk Identity security platform, Microsoft Sentinel strengthen the data protection and security ecosystem. These integrations provide organizations with enhanced security, streamlined management, comprehensive visibility, and faster incident response, ultimately safeguarding critical data and mitigating potential risks.
The enhanced ransomware protection features include real-time threat detection and alerting, enabling organizations to respond quickly to potential attacks. Commvault's machine learning algorithms continuously monitor data access patterns, identifying any abnormal behavior that could indicate a ransomware attack. Additionally, the release introduces tighter integration with threat intelligence services, ensuring organizations have the latest information on emerging threats.
Conclusion
Commvault's June 2023 Security Release represents a significant milestone in data protection and security. With enhanced ransomware protection, threat scan feature, improved times to recover, those are features that really help to win the battles against ransomware. Commvault's latest security innovations will be available in Q2 through Commvault and its global partner ecosystem.
More posts from ESX Virtualization:
Stay tuned through RSS, and social media channels (Twitter, FB, YouTube)