A very interesting topic today that is still the part of our series of posts dedicated to Free Study Guide Page towards VMware Datacenter Certification exam. Today's topic is called VCP-DCV on vSphere 8.x Objective 1.9.2 – Differentiate between Basic Input or Output System (BIOS) and Unified Extensible Firmware Interface (UEFI ) firmware.
The study guide page with all those individual chapters helps with learning towards VMware certification exam (2V0-21. 23) and to became VCP-DCV on vSphere 8.x. However, our study page, VCP8-DCV is only an additional help. You should still study via practicing in the lab, VMware documentation set for vSphere 8.x and other publications.
Don't miss latest update from ESX Virtualization Blog:
Let's get back to our post.
BIOS – legacy, old
UEFI – Unified Extensible Firmware Interface (UEFI) is an interface between the operating system and the platform firmware. UEFI has architectural advantages over Basic Input/Output System (BIOS) firmware.
When installing a new VM, depending on the guest operating system, you might have the option of enabling UEFI Secure Boot. UEFI Secure Boot secures the boot process by preventing the loading of drivers and operating system loaders that are not signed with an acceptable digital signature.
UEFI stores all the information about initialization and startup in a .efi file, a file stored on a special partition called EFI System Partition (ESP).
As of vSphere 6.7 Update 3, the default firmware for creating a Windows 10 and Windows Server 2016 guest OS is now EFI. So old BIOS for Windows VMs is going away from the security standpoint, speed etc.
Example BIOS screen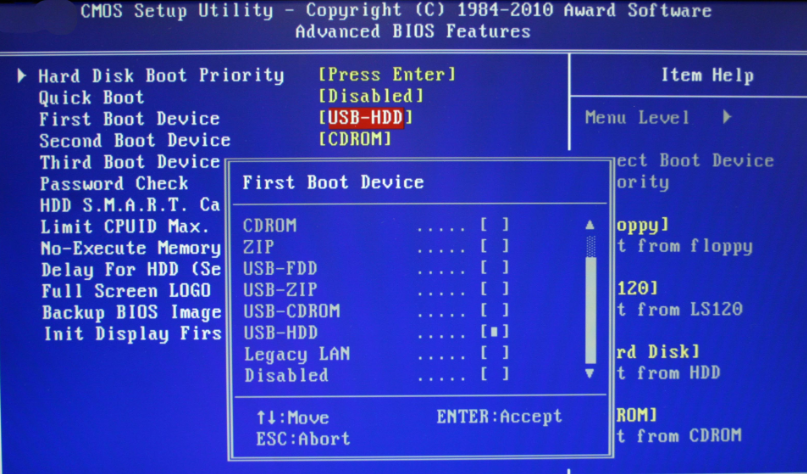 In General – Advantages UEFI over BIOS
Firmware is the embedded software that provides low-level control over the hardware components of a computer. It is the interface between the hardware and the operating system. Two of the most commonly used firmware technologies in personal computers are BIOS and UEFI.
BIOS (Basic Input/Output System) has been the standard firmware interface used in personal computers since the 1980s. However, with the introduction of UEFI (Unified Extensible Firmware Interface), many computer manufacturers have started to shift from BIOS to UEFI. This shift has occurred due to the advantages of UEFI over BIOS. In this blog post, we will discuss the advantages of UEFI over BIOS.
Faster boot times -UEFI has been designed to boot up faster than BIOS. This is because UEFI initializes the hardware components in parallel, whereas BIOS initializes them in a sequential manner. With UEFI, the computer can boot up in a matter of seconds, whereas with BIOS, it may take several seconds or even minutes.
Large disk support – BIOS was designed for computers with disk drives of 2.1GB or less. With the advent of larger hard drives, BIOS became obsolete. UEFI, on the other hand, was designed to support hard drives larger than 2.1GB. This means that UEFI can support the latest high-capacity hard drives and solid-state drives.
Secure boot – UEFI includes a feature called Secure Boot, which helps protect the computer from malware during the boot process. Secure Boot ensures that only trusted software can boot on the computer. This prevents malware from infecting the boot process and compromising the security of the computer.
Multiple OS support – Whereas BIOS allows a single boot loader, UEFI lets users install multiple loaders. You can use loaders for Debian-based Ubuntu and other Linux variants, along with Windows OS loaders, in the same EFI system partition.
Graphics support – BIOS has limited graphics support and cannot provide a graphical user interface (GUI) during the boot process. UEFI, on the other hand, provides advanced graphics support and can display a GUI during the boot process. This makes it easier to interact with the computer during the boot process and provides a better user experience.
Remote diagnostics and repair – UEFI provides remote diagnostics and repair capabilities, which can be very useful for IT administrators. With UEFI, IT administrators can diagnose and repair computers remotely, without the need for physical access to the computer. This saves time and reduces downtime, which can be critical in a business environment.
More flexible – UEFI is more flexible than BIOS and allows for more customization. This means that computer manufacturers can customize the UEFI firmware to suit their needs. They can add new features and functionality to the firmware, which can improve the performance and reliability of the computer.
In conclusion, UEFI offers many advantages over BIOS. It provides faster boot times, large disk support, secure boot, advanced graphics support, remote diagnostics and repair capabilities, and more flexibility. As computer hardware continues to evolve, UEFI will become the standard firmware interface used in personal computers.
Quick FAQ
What is the difference between UEFI and BIOS? – BIOS and UEFI are two firmware interfaces for computers to start the operating system. BIOS uses the Master Boot Record (MBR) to save information about the hard drive data while UEFI uses the GUID partition table (GPT). Compared with BIOS, UEFI is more powerful and has more advanced features. It is the latest method of booting a computer, which is designed to replace BIOS. In brief, UEFI is the successor to BIOS.
Should I use UEFI or BIOS? – UEFI progressively replaces the old-school BIOS on most modern PCs as it brings more security features than the legacy BIOS mode and also boots faster than Legacy systems. If your computer supports UEFI firmware, you should convert MBR disk to GPT disk to use UEFI boot instead of BIOS.
What is UEFI boot mode? – During the POST procedure, the UEFI firmware scans all of the bootable storage devices that are connected to the system for a valid GUID Partition Table (GPT). UEFI stores all the information about initialization and startup in an .efi file that is saved on a special partition called EFI System Partition (ESP).  If the EFI bootable partition is not found, the firmware may revert to the old BIOS Boot method. If both UEFI boot and Legacy boot fail, you may receive the disk boot failure error message.
What is the advantage of UEFI boot? – UEFI Supports unlimited number of partitions, and support the disk which is larger than 2 TB. Computers that use UEFI firmware can boot faster than BIOS, as no magic code must execute as part of booting. UEFI also has more advanced security features such as secure startup, which helps to keep your computer more secure.
Hopefully this chapter will help you to study towards VMware VCP-DCV Certification based on vSphere 8.x. Find other chapters on the main page of the guide  – VCP8-DCV Study Guide Page.
More posts from ESX Virtualization:
Stay tuned through RSS, and social media channels (Twitter, FB, YouTube)