Today is a day where we go for another topic that is present on the latest VMware Blueprint, that covers all chapters of the VCP-DCV certification exam based on VMware vSphere 8.x. Today's topic is VCP-DCV on vSphere 8.x Objective 4.2 – Configure vSphere Distributed Switches. 
The study guide page VCP8-DCV with all those individual chapters helps you with learning towards VMware certification exam (2V0-21. 23) and to became VCP-DCV on vSphere 8.x.
The configuration of vSphere Distributed Switch (vDS) starts with its creation. By default, vSphere does not contain one. Select the network Icon > Right click Datacenter > Distributed Switch > New Distributed Switch.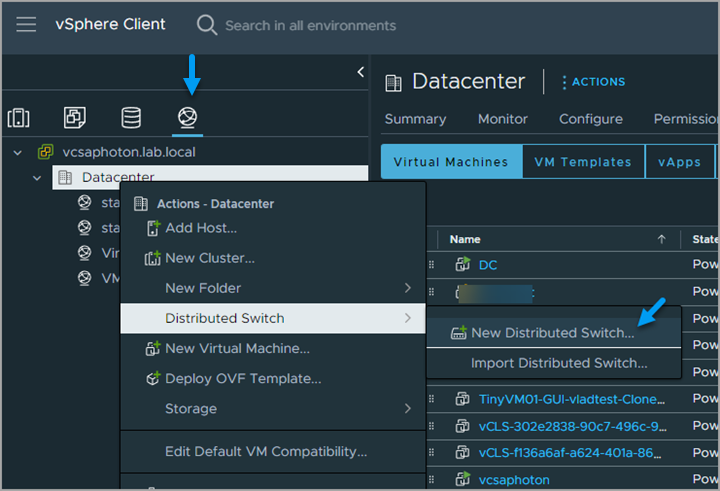 A new wizard will guide you through the process.
Put some meaningful name and then select the version. Within vSphere 8 you can create different versions of vDSs. You can go from version 6.6 up all the way up to version 8.0.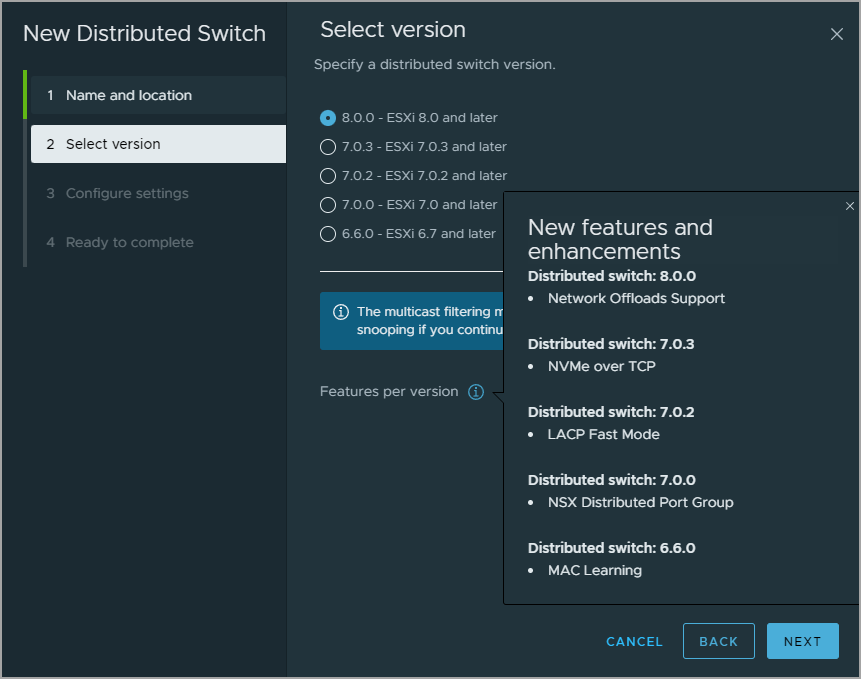 And then on the next screen, you'll have an option to pick Network Offloads compatibility, number of uplinks, Network I/O control (NIOC) and port group name.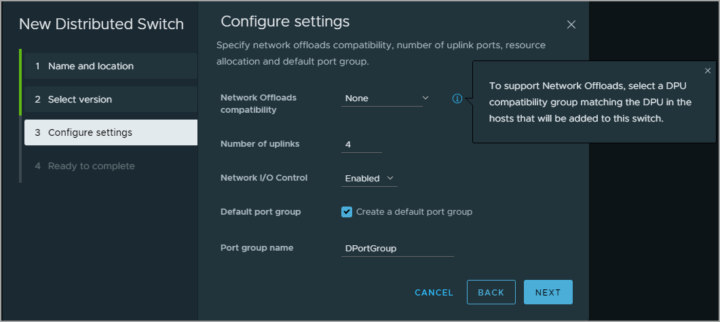 Add host to vDS
Select vDS > Hosts > Actions > Add and manage hosts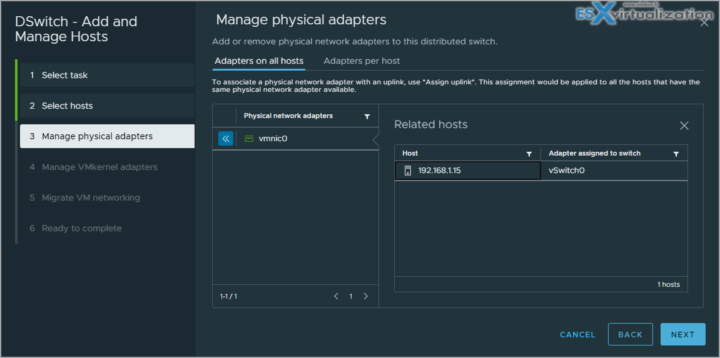 Examine the distributed switch configuration
vSphere Distributed Switch handles VMkernel adapters for vSphere vMotion and for the management network, and virtual machines grouped. You can use the central topology diagram to examine whether a virtual machine or VMkernel adapter is connected to the external network and to identify the physical adapter that carries the data.
You can modify all vDS settings from here. You can change the vDS name, configure uplinks, activate NIOC, LACP, Private VLANS, Port Mirroring, create DVswitch port groups …

Hopefully this chapter will help you to study towards VMware VCP-DCV Certification based on vSphere 8.x. Find other chapters on the main page of the guide  – VCP8-DCV Study Guide Page.
More posts from ESX Virtualization:
Stay tuned through RSS, and social media channels (Twitter, FB, YouTube)