Today is a day where we go for another topic that is present on the latest VMware Blueprint, that covers all chapters of the VCP-DCV certification exam based on VMware vSphere 8.x. Today's topic is VCP-DCV on vSphere 8.x Objective 5.12 – Use VMware vCenter management interface to update VMware vCenter. 
A nice and short chapter that is easy to check and learn. If you have a lab, you can just test it. If you don't, then read on….
The study guide page VCP8-DCV with all those individual chapters helps you with learning towards VMware certification exam (2V0-21. 23) and to became VCP-DCV on vSphere 8.x.
vCenter server management UI (VAMI) is accessible via IP_of_VCSA:5480 where after connecting with login/password combination, you'll click on Updates > Check Updates > Select the update from the list (if any) and then click Stage and Install button.

The next screen asks you to agree to the EULA and the one after reminds you about backing up your vCenter server and its database. You can configure file-level-backup via the VAMI as well. Make sure you have the backup configured and done before you upgrade.

The progress of the download and installation window below…..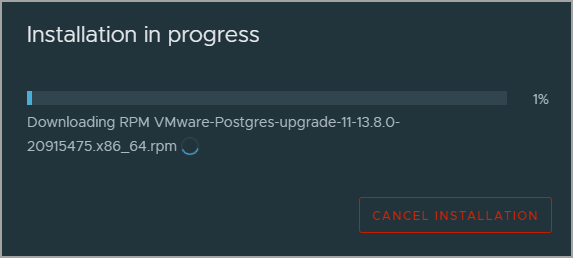 Hopefully this chapter will help you to study towards VMware VCP-DCV Certification based on vSphere 8.x. Find other chapters on the main page of the guide  – VCP8-DCV Study Guide Page.
More posts from ESX Virtualization:
Stay tuned through RSS, and social media channels (Twitter, FB, YouTube)