VMware App Volumes continues its progression and development this week. VMware App Volumes 2.7 Generally available. I was nicely surprised last year during VMworld with the demo I've seen, but since then the product has kept evolving. At that time the name of the product was Cloud Volumes. Now the version 2.7 of App Volumes brought many new features, but the basic principle is the same as at the beginning – to dynamically deliver applications without interrupting users, and fast.
One of the new features which is worth to mention is the possibility to upload pre-packaged VHD templates using the Upload Prepackaged Volumes button. The key component is VMware App Volumes Manager, which orchestrates and interfaces with IT infrastructure.
VMware App Volumes – What it does?
Orchestrates the required infrastructure components, storage, Active Directory communications and if required hypervisor communications
Provides the interface to create and manage volumes
Manages assignments of volumes to user, groups and machines
Provides archival information on the usage of AppStacks and Writable volumes

What's new in App Volumes 2.7?
Storage Group Distribution Strategy – The Spillover strategy has been removed as this strategy fills up a storage using actual storage size and not the provisioned size.
Editing a Storage Group – A new Edit button has been added which now allows you to edit the Storage Group.
Rescanning a Storage Group – You can now rescan a Storage Group. The operation contacts the hypervisor and updates storage information metadata such as free space and overall capacity. It also adds any new storage that make the prefix.
Trusted Domain Credentials – An additional set of credentials can be provided to be used when connecting to any trusted Active Directory domain. This enables the use of additional domains that have one-way trusted relationships.
Active Directory Synchronization – New Sync buttons have been added which allow you to manually synchronize all users and computers with Active Directory.
App Stacks and Writable Volumes in Unreachable and Creating states – You can now delete App Stacks and Writable Volumes that are in Unreachable or Creating states.
Direct-To-Host Mounting – When configuring Direct-To-Host mounting using the vCenter, you will no longer be prevented from saving the ESX credentials if they are not valid, or not been validated on all hosts visible to vCenter.
Agent access to VHD – A new featue in the In-Guest mode is added where the Agents are only granted access to a VHD volume directly before the Agent can mount the file.
System Messages – An error is displayed in System Messages when an Agent fails to attach a VHD. This occurs when the App Volumes Manager is configured in the In-Guest mode. An error is also recorded in the Windows Event Viewer.
Upload Pre-packaged VHD templates – You can upload pre-packaged VHD templates using the Upload Prepackaged Volumes button during storage configuration.
API Login – New POST /cv_api/sessions route has been added for API login. The parameters are username and password. Once this method is used for login, the CSRF tokens are not needed for subsequent requests.
API Logout – New DELETE /cv_api/sessions route has been added for API logout.
Deleting Assignments API – The API used to delete assignments has changed from POST /cv_api/assignements to DELETE /cv_api/assignments.
Security Session Token – The Security Session token is re-created during UI and API login requests.
Security HTTP Server – The Security HTTP Server no longer accepts RC4 or EXPORT ssl ciphers.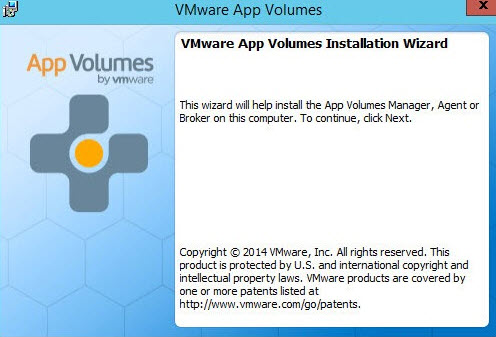 Links:
All changes and new features can found  in the release notes here.
More from ESX Virtualization
Stay tuned through RSS, and social media channels (Twitter, FB, YouTube)